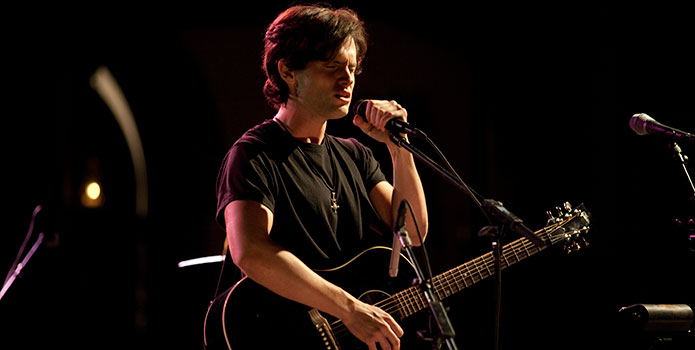 A young Jeff Buckley (Penn Badgley) struggles to make peace with his late father Tim's legacy while preparing to perform at a tribute concert to the late singer-songwriter, in this stirring drama about the prelude to the tragically short-lived singer's creation of his monumental album Grace.
The stories of musicians Jeff Buckley and his father Tim Buckley have become part of American rock legend, but what exactly was the bond between the wild father and his tortured son? Greetings from Tim Buckley crafts a moving study inspired by those precise moments of connection.
Released to little fanfare late in 1994, Jeff Buckley's debut album Grace took some time to find its audience, but when it did it fell upon listeners' ears with the force of a revelation. With time, Grace made Buckley a cult star, but Buckley himself had little time left. He died in a swimming accident in 1997 at the age of thirty. He was too young for such a tragic fate — though he was actually two years older than his father Tim, when the latter died in 1975. Tim had abandoned Jeff and his mother just before finding success as a singer-songwriter, and had perished from a drug overdose.
In Greetings from Tim Buckley, Dan Algrant follows the young, pre-Grace Jeff (Penn Badgley) in the days leading up to his 1991 performance at his father's tribute concert in St. Ann's Church. After getting caught up in a romance with Allie (Imogen Poots), a young woman working at the concert, Jeff finds himself struggling to come to terms with a lifetime of mixed feelings about his absent father and their bond — one consisting almost entirely of music. When he first enters the church for rehearsal, he is both an intimate as Tim's son, and an outsider as an unknown musician. Algrant juxtaposes Jeff's entry into his father's world with scenes of Tim in his heyday — which was also his decline.
Greetings from Tim Buckley offers tantalizing glimpses of Jeff's future glory, culminating in a cathartic performance of some of his father's most famous songs. As he begins to emerge out from under his father's long shadow, we witness the making of a great artist, a man with the strength, the compassion and, indeed, the grace to express the full range of his emotion in song.
| | |
| --- | --- |
| Director: | Dan Algrant |
| Principal Cast: | Imogen Poots, Penn Badgley |
| | |
| Screenplay: | Emma Sheanshang, Dan Algrant, David Brendel |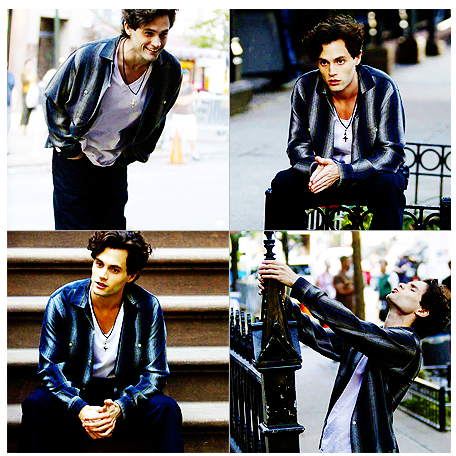 Related Images: