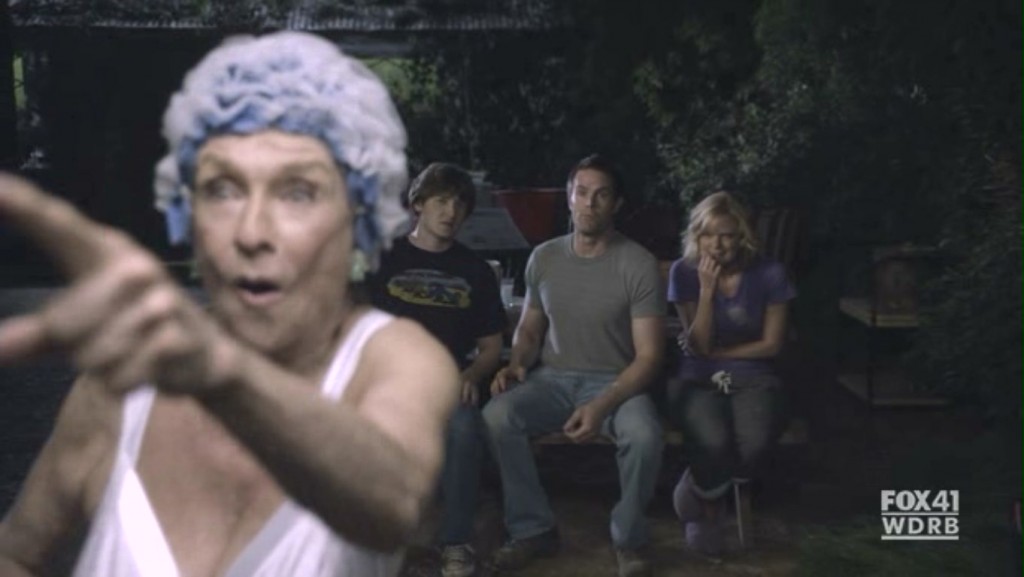 Welcome to the freak show, where every oddity is allowed, where youth and oldness are melt up in a perfect, brilliant shake, where need is not an ancient myth but a way of stylish life, where love, in the end, always wins on everyday's troubles.
Welcome to Chance's home, a small, messy and cheap detached house in which you can find Jimmy, a young father in love with his (engaged) co-worker Sabrina, Princess Beyonce (alias Hope) a newborn, sweet, lonely child, Virginia, both a thirty nine ex smoker maid and a grandma, Burt, who cleans up pools while looking after his little, silent nephew (always Hope) and Maw Maw, 84 years old, grandgrandma, sick minded, Jenga abuser.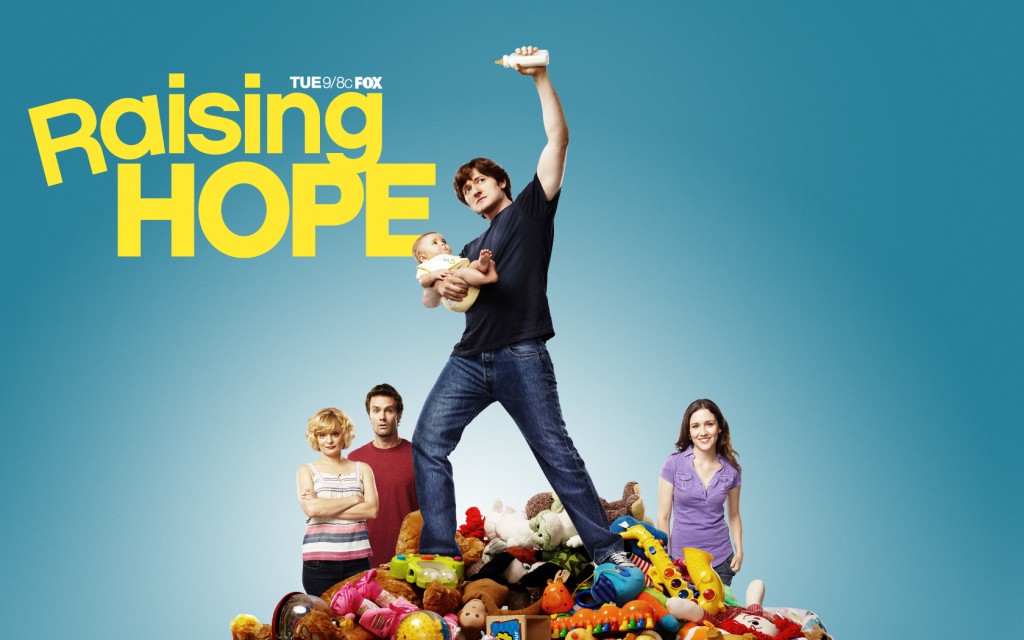 This is Raising Hope, a comic, imaginative, unusual kind of American Portrait: despite to every expectation there are no money, no villas, no obscure, secret plots, not even a marriage or a betrayal. No Beautiful but realism is the keyword in this sit com by Greg Garcia, who also created My name is Earl, now crossed off. Every episode, a sort of spot of a typical US lower class family, is full of funny anecdotes about strong concepts like trust, honesty, growth, bravery; through irony the audience can learn how to fight differences and misunderstandings, having some good time instead of being bored about this lesson. A system of upbringing, this one, in which I totally agree on, light, smart and forceful.
Chance are people who care about human connections. Even in the worst situation, each character easily finds a particular reason to carry on, standing the concerning unease thanks to the strong links which join him to his relatives. There is no way to defeat them, they are a kind of unbreakable big monster with four heads, highly different from one to the other. Dissecting them minutely, Jimmy is an almost jobless young boy who looks for the right dream to be dreamt while cleaning pools; he meets Lucy, a serial murderer who frequently kills her boyfriends for just no reason, and, without supposing her violent nature, decides to have a night of unconscious, unsafe sex with her. He is the one who denounces her, becoming a single father at the age of 22, while his mom, Virginia, had him at 15: a kind of homely nemesis. That's why Virginia immediately asks him to bring Hope at the fire station, quitting her. In three episodes, she stops smoking for the baby, an extreme proof of her deep kindness and sincere love for the baby: this is what being grandmother means. Burt, a sort of freak parody of a sensitive, helpful and soft young grandfather, helps her to relax and face happenings without hysteria, trying at the same time to brighten Jimmy, with no success. These three are those who have to put up with Maw Maw' dementia, both preventing her to mischief and pretending to be her ancient husband or her dead mother, according to the past time her mind carries her in. And, in the end, Sabrina: the living portrait of the girl next door, with a gemstone shaped heart, beautiful, sharp, well mannered, sensitive. And, of course, already engaged.
Watch them out, if you want to discover how raising the little, smiling Hope can be.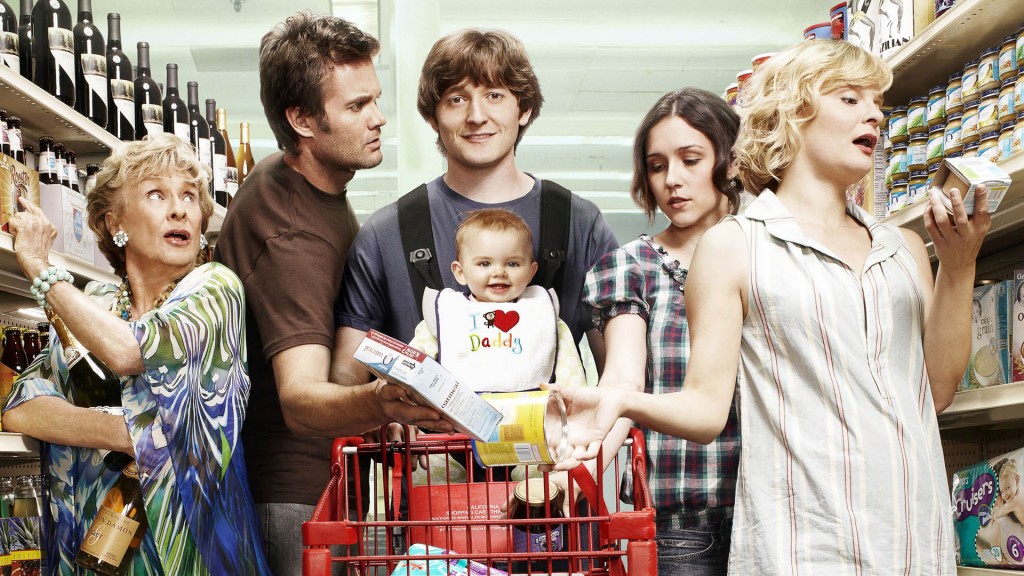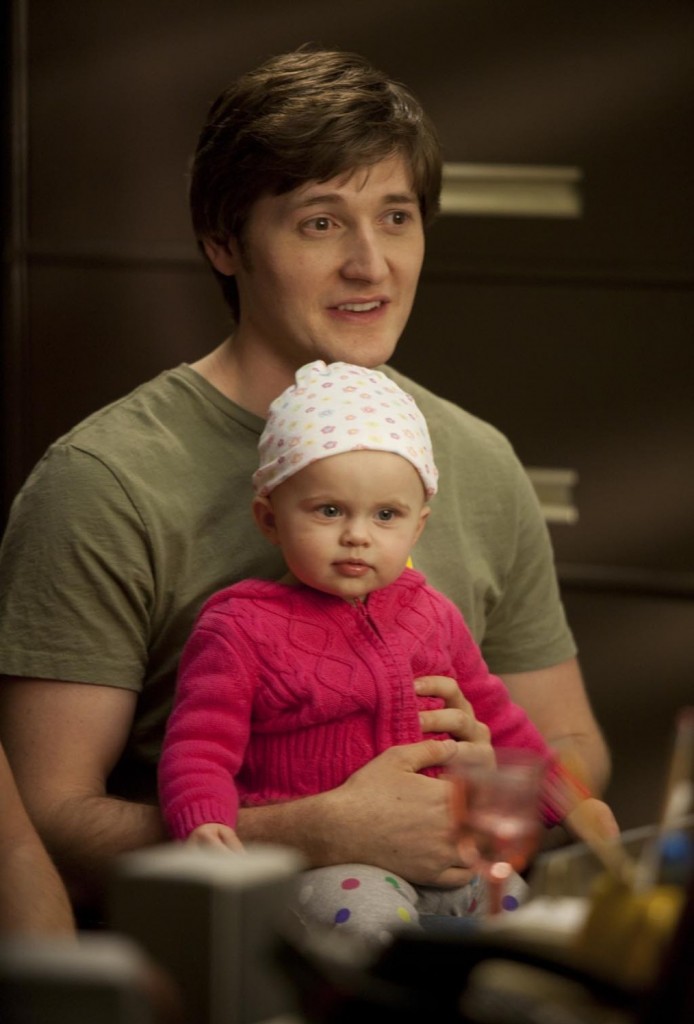 by Silvana Soffia
Related Images: