by Mary Campbell Gallagher & Chiara Spagnoli Gabardi

No matter who wins the municipal election at the end of March, for the first time in history, the French capital will have a woman mayor. But while the two leading candidates, share the same vision on making Paris a sustainable city and expanding housing, their positions strongly differ whether La Ville Lumière should maintain or  not its current skyline.
The candidate of the Socialist Party has served for thirteen years as the adjunct mayor for urbanism, alongside incumbent Mayor Bertrand Delanoë. She is Spanish-born Anne Hidalgo, and her motto is "Paris that dares." Opposing Hidalgo from the UMP, the conservative-moderate party, is Nathalie Kosciusko-Morizet, called "NKM," an engineer by training, and the onetime minister for ecology in the cabinet of former president Nicholas Sarkozy.
Most conspicuously, safeguarding the history and heritage of Paris is traditionally the job of elected officials, and there the candidates' disagreement is stark. Paris has enormous history and heritage to safeguard. The unique beauty of Paris, its monuments and parks, gives pride and solace to the residents. Parisian schoolchildren study its history and heritage. The great monuments of Paris, including the Eiffel Tower, Notre Dame, and the Louvre, attract many of the 30 million people who visit Paris every year.
However, Anne Hidalgo stresses rupture with the past. Supporting audacious architecture, promoting the construction of new skyscrapers in traditionally low-rise Paris. The so-called Tour Triangle in the 15th arrondissement will be the first. At 48 stories, this glass office building will tower over the six- and eight-story structures of Paris. Such skyscrapers would have been forbidden in low-rise Paris until her party pushed them through the City Council in July 2008. Hidalgo argues they will keep Paris from becoming a museum-city, like Venice.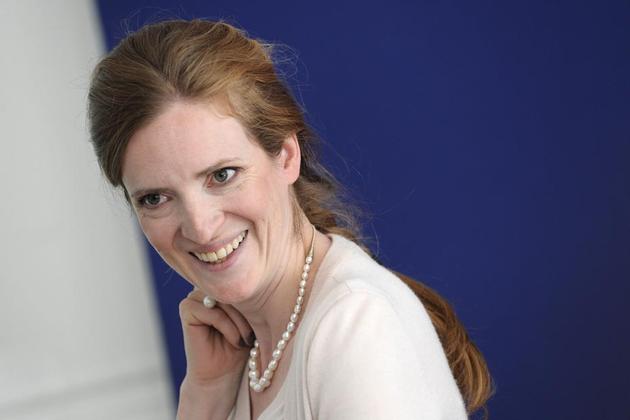 NKM strongly opposes this initiative and argues that such skyscrapers would not be in character for Paris.  NKM says that groups of towers may have a certain visual interest, but Paris, as emphasised by UNESCO, is basically a horizontal city made up of 6-story buildings. Most important, she says, the low-lying buildings of Paris have a high population density, higher than can be achieved in skyscrapers. Furthermore, these skyscrapers do not provide more housing in the same space than the traditional buildings of Paris, nor are they in fact sustainable. Nor does NKM favour audacity for its own sake. "A solitary tower built as an 'architectural gesture,'" she says, "is often a failure: it just doesn't work! We have experienced this here with the Tour Montparnasse, the most hated monument in Paris. Why must we persist in building these things?"
Whether Paris will build new skyscrapers remains to be seen. But we do know that the new mayor will be a Madame Le Maire with zest.