By Chiara Spagnoli Gabardi
The name Alice, due to Lewis Carroll's contamination of social imaginary, always evokes candour and earnestness. This is the exact feeling propelled by Alice Dami, the host and chef who unveils the beauty of Tuscan mansions with the exquisite cuisine of the surrounding area.
Alice embraces all sorts of leisures for the travelling gentleman or gentlelady who wishes to enjoy the Italian experience: daily trips in small towns, bike rides in the countryside, museums, farms, music and cooking lessons in the cities of Lucca, Firenze, Siena, Pisa and San Gimignano.
Alice started as an amateur cook and eventually became personal shopper and manager of several properties located around the enticing area of Lucca, where a selected number of guests come to enjoy the home-away-from-home vibe.
The book and movie 'Eat, Pray, Love,' erroneously associated Italy with the so called "dolce far niente," the sweetness of doing nothing. Italians in reality can not indulge themselves in a 24/7 dolce far niente, but when they are on holiday and want to explore their land, they absolutely adopt this philosophy by the book. Hence what is a better scenery, a tastier cuisine, and a friendlier environment than the magnificent Tuscany, to indulge oneself in the "dolce far niente"?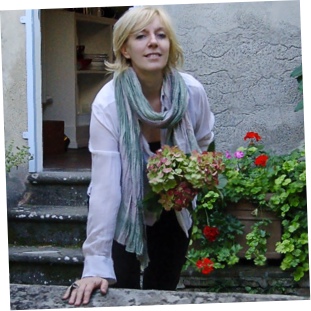 Alice will be an extraordinary guide in the land where the heart of Italian Renaissance still beats as mighty as ever. For further information you may visit her website:www.aliceselection.com