Beautiful Creatures
review by Chiara Spagnoli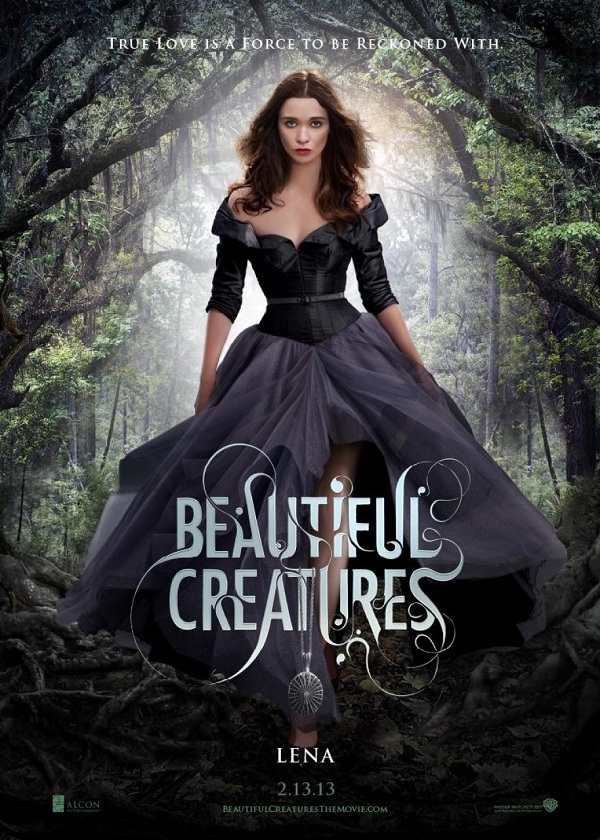 After obsessive-Twilight-saga years, people have grown a certain allergic reaction to romantic dramas between mortals and supernatural creatures. And yet 'Beautiful Creatures' is undoubtably a delightful surprise.
The film directed by Richard LaGravenese is based on the New York Times bestselling fantasy young adult novel, written by the girl-power duo Kami Garcia and Margaret Stohl. The romance, between the supernatural dark-teenage-lady Lena and goofily-hot Ethan, is witty, tender and captivating.
Lena Duchannes, possesses strange powers that have long kept her at a distance from others in her life. She goes to stay with her uncle in the small town of Gatlin, where she quickly captures the attention of Ethan Wate, who only wants to escape what he views as a boring and dead end town. Lena and Ethan are drawn together, but their budding romance is threatened by the dangers posed by Lena's being a Caster and her family's Dark powers, for upon her sixteenth birthday Lena must undergo the Claiming, a process that will decide her fate forever: Light or Dark.
The Brooklyn director Richard LaGravenese, aka as the writer of the Oscar nominated 'The Fisher King,' has chosen two lead actors who have nothing to do with glamourous Robert Pattinson and Kristen Stewart, and actually possess the freshness and charm of still being untouched by popularity, as they ooze their talent and performing background. The eighteen year old Alice Allegra Englert, who incarnates Lena, costarred with Elle Fanning in the film 'Ginger and Rosa.' Through her veins flows the blood of pure film-making talent: her mother is Oscar winning New-Zealand director Jane Champion. Alden Caleb Ehrenreich, playing Ethan, starred in the independent film directed by Francis Ford Coppola, 'Tetro', and was discovered at a friend's bar mitzvah reception by Steven Spielberg in a short comedy movie when he was just 14. Now at the age of 23 he has already majored in theatre at New York University and founded a theatre and film company, 'The Collection,' with his friend and colleague Zoë Worth.
Along with the fledgeling talents are very established performers that give a truly magical allure to the entire story. Compelling Emma Thompson switches from a bigoted, uptight, narrow-minded, small-town, frustrated lady (Mrs Lincoln) to the frivolous, evil, kinky mother of Lena (Sarafine). While nifty Jeremy Irons embodies the man dreaded by the entire Gatlin community, Macon Ravenwood. Emmy Rossum, best known for playing Christine Daaé in the movie version of 'The Phantom of the Opera', interprets the smoking sexy cousin of Lena, Ridley Duchannes, who has been taken over to the Dark side, despite her will.
This metaphysical romantic story will amuse and move, no wonder the release date has been delayed of one day: from February 13th to Saint Valentine's Day, for as the film's tagline says "true love is a force to be reckoned with."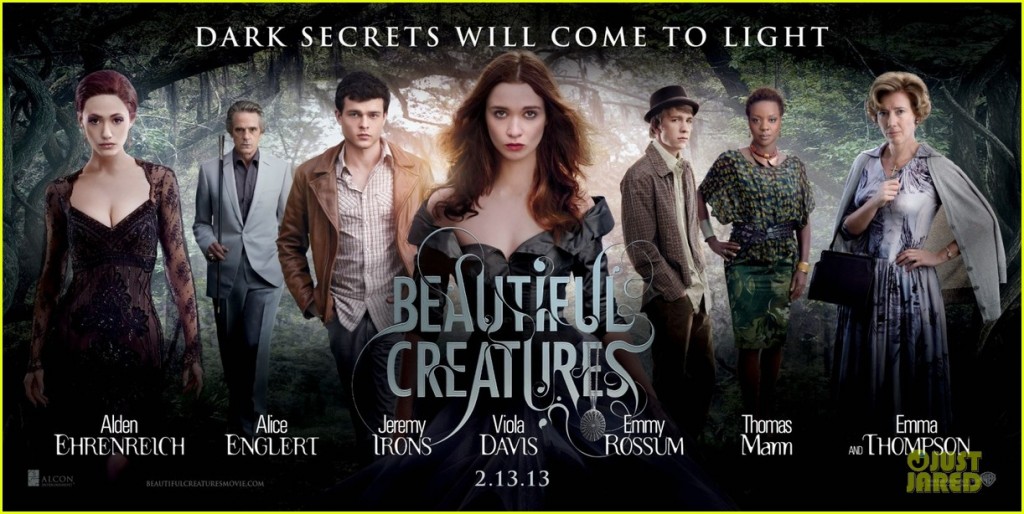 Related Images: