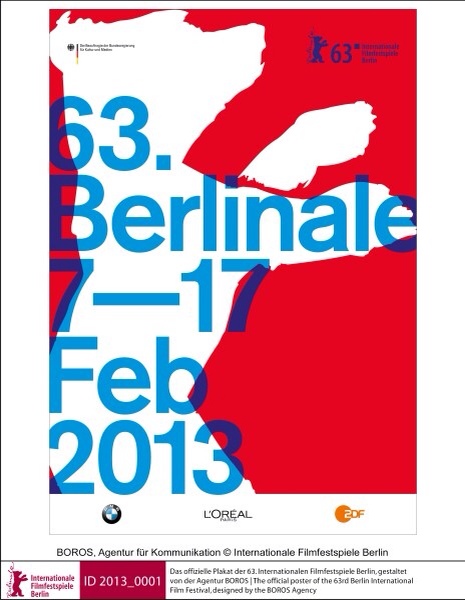 Berlinale Residency 2012 filmmakers
Tuesday, February 12
The Berlinale Residency programme supports writer/directors from around the world, who have already enjoyed their first festival and cinema successes, in developing their new fiction, documentary film or cross-media projects.
The first Berlinale Residency took place from September – December 2012. The selected filmmakers stayed in Berlin for four months and worked on their new film projects with the help of script consultants and industry experts. Now they return to Berlin to present their projects at the Berlinale Co-Production Market (Feb 10-12) to find further co-producers and financiers.
On Tuesday, February 12, they will talk about their new projects, as well as their experiences with the Residency programme.
Access with Berlinale accreditation.
The participants of the Berlinale Residency 2012 are:
Matías Bize, Chile: The Memory of Water
Born in 1979, this director and screenwriter first attracted international attention in 2003 with his feature film debut, Sábado, una película en tiempo real. In 2005 his drama En la cama, which went on to win several awards, celebrated its premiere at the film festival in Locarno.
Rebecca Daly, Ireland: Mammal
Rebecca Daly was one of the finalists for the Berlin Today Award at the Berlinale Talent Campus in 2010. She presented her first full-length feature, The Other Side of Sleep, at the film festival in Cannes and many other international film festivals.
Samuel Maoz, Israel: As We Live
Samuel Maoz first made a name for himself as a documentary filmmaker. In 2009 he won the Golden Lion in Venice, among numerous other awards, for Lebanon, his fictional feature debut.
Raya Martin, Philippines: New Spain
Born in 1984, this director and screenwriter has made several short and full-length films since 2004. His fictional feature Independencia received support from the World Cinema Fund in 2009 and has screened at a number of international festivals.
Rafi Pitts, Iran: Soy Negro
This Iranian director and screenwriter has won many awards and been invited to participate in the Berlinale Competition twice. The first time he presented Zemestan/It's Winter (2006); and more recently, Shekarchi/The Hunter (2010), which had received backing from the World Cinema Fund.
Sacha Polak, Netherlands: Luna
Since 2006, this 30-year-old director has made several short films. In 2010, she participated in the Berlinale Talent Campus. In 2012, she presented her first feature-length drama, Hemel, in the Berlinale Forum and won the FIPRESCI Prize.
The Berlinale Residency is an initiative of the Berlin International Film Festival, the Nipkow Programme and the Guadalajara International Film Festival in cooperation with the MEDIA Mundus programme of the European Union and Medienboard Berlin-Brandenburg.