Byoung-Gon Moon (
Safe
), on the Short Film Palme d'or:
I feel like I've been reborn. I'm really happy, that's all I can say today. It's the first time I've bought a tuxedo, the first time I've come to Cannes and the first time I've won a prize. And I hope all these firsts will help me move ahead more quickly..
Adriano Valerio (
37°4S
) on the special mention awarded to his short film:
We're all delighted. We haven't stopped laughing and jumping up and down like kids. Let's hope this will be a breakthrough for our career.
Gudmundur Arnar Gudmundsson (

Hvalfjordur

) on the special mention awarded to his short film:
It's fantastic. This Selection has already opened all kinds of doors, because I've just received the green light for the funding of a feature film.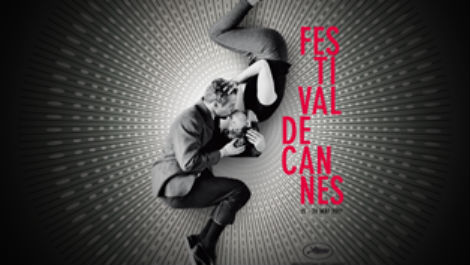 Anthony Chen, winner of the  Caméra d'or for
Ilo Ilo
, which was unanimously awarded the prize in the first round:
I came to Cannes six years ago with a short film which picked up a prize. I'm happy to receive this prestigious prize for my first feature film. Singapore is a little country and its film industry is no bigger. I hope this  prize will have repercussions for the cinema in Singapore and for the arts in general.
Alexander Payne
read out a text from the daughter of
Bruce Dern
, winner of the Best Actor for
Nebraska
live
: "Great! I'm driving to Pasadena. I' ll call you back in 30 mins." He said of Bruce Dern, "I was aware of the great roles he played but I had to forget them for this character. He was very easy to direct – he had total confidence in me."
Oscar Isaac
, actor in
Inside Llewyn Davis
(Grand Prix), on the award:
The film revolves around my character but it was the Coen brothers who created its narrative dimension. There are two of them but it's like they had a single brain which was in many places at the same time. As a result, I just did whatever either of them had said to me last.
Before the screening, I was worried. I hadn't thought of showing the film to the world, because it's a film about a personal subject, personal doubts. I asked myself whether a film like that could cross borders. During the screening, I realised the answer was yes.
Jia Zhangke
, winner of the Best Screenplay for
A Touch Of Sin
:
It's the first time I've been back here since 2002 and since those years, China has changed a great deal. I think that's what interested the Festival de Cannes and the international press. The film is based on true stories. I hope the film will lead to reflection on the violence in our hearts and the uses to which we put it.
The film represents my feelings on today's Mexico. I'm not political and I don't represent Mexico. I'm just a citizen. Who happens to make films.
Bérénice Béjo
, winner of Best Female Actress for
Le Passé
:
I'm really surprised and I want in particular to thank
Asghar Farhadi
because this prize is linked to him. He's a director who knows so well how to watch actors, and how to tell stories. I look to him. It's inconceivable that this prize is just for me because without him and the film team, I'd be nothing.
Abdellatife Kechiche: I'm touched. The successful elements of a film are the success of everyone, and the elements that fail also belong to everyone. The strength of this film is the sort of fusion between us, with the other actors, the technicians. It's been  a real team effort. All I wanted was for us to work in this spirit, which is something like a family spirit.
Adèle Exarchopoulos: It's universal. It's a love story. If it's also a hymn to tolerance, then that's all the more gratifying.
Léa Seydoux:
What brought us together was the love that existed between us, and perhaps our sense of humour.