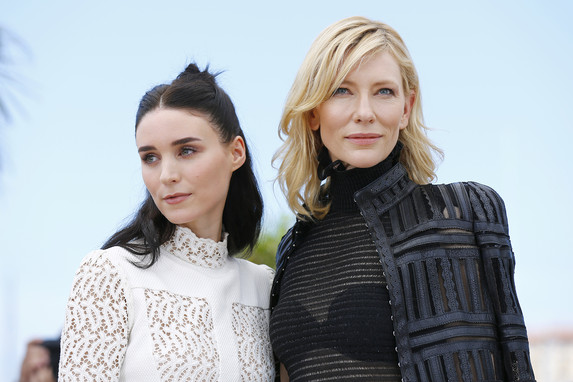 The director of Far from Heaven returns to the America of the Fifties with the film Carol presented in Competition this year. Acting in front of his camera are Cate Blanchett, Rooney Mara and Sarah Paulson. Todd Haynes makes his comeback on the Croisette nearly 17 years after Velvet Goldmine.
Carol, played by Cate Blanchett, is a sophisticated, middle-class woman trapped in an unhappy marriage. She meets Therese (Rooney Mara), who works in a department store. They are attracted to each other at first sight, and this attraction quickly gives way to feelings. Not long after, Carol and Therese run away together, on a road trip across America.
Instead, Haynes turned to art photography and photojournalism from the Fifties. The film is also an adaptation of Patricia Highsmith's novel of the same name, written in 1952. With this film, the director wanted to recreate the shift that was occurring in the city of New York between the end of the Second World War and the beginning of the Fifties.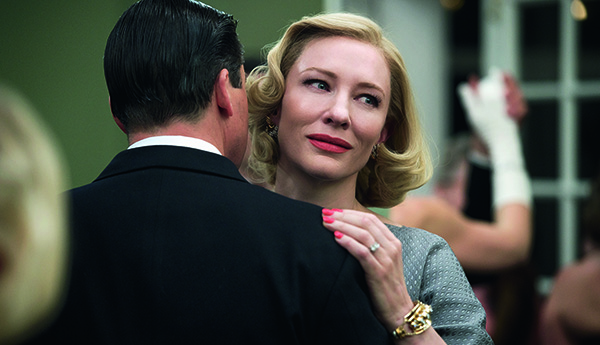 In 1991, Todd Haynes was awarded the Grand Jury Prize at the Sundance Film Festival for Poison. In it he imagined the turbulent life of one of glamrock's enfant terrible, Brian Slade, and won the prize for best artistic contribution in Cannes in 1998. In 2002, Haynes shot, with Julianne Moore and Dennis Quaid, who play an ideal couple on the outside, living in the Fifties, but who are actually really unstable and unhappy. The film was nominated for four Oscars. In 2007, he shot the amazing, in which six actors embody the legend of folk music: Bob Dylan. Cate Blanchett's interpretation of the singer remains in everyone's minds. The film was awarded the Special Jury Prize at the Venice Film Festival.