by Chiara Spagnoli Gabardi

The greatest gift in life is to be remembered, and often when selecting a present we neglect to take the same amount of time in choosing the proper wrapping paper that will catch the eye and heart of the person receiving the gift. On the basis of these grounds, Catherine Sun, with a solid background in advertising, decided to launch in December 2013 – just in time for the holiday season – her label of eco-wrapping paper, that undoubtable stands out for its sophisticated patterns and refined quality. Catherine reveals all about her Past Paper Future in this Exclusive Interview:
How did you get into this business?
I've always been into arts and crafts, and I work in advertising not as a copywriter, but in college I had to learn how to use all the design programmes just as all advertising majors usually do. So I had a basis of knowledge, but over the past year I developed them because I wanted to design my own patterns. I've always been very passionate about patterns with my clothes and textiles and room decorums. I've always liked the unexpected pairings of patterns. Patterns jump out at me when I'm walking down the street I'll see a pattern in everything. So I started to think how I could bring a creative product on the way.
Why paper?
I was at my friend's baby shower: the place was very well decorated, everyone was nicely dressed and then there was a giant table with gifts and everyone had the same lousy wrapping paper from the supermarket that I have as well, just because that was what was available to us. This table was the centre of the party and I suppose the juxtaposition of that with everything else in the room struck me. And I thought how great it would have been to design wrapping paper that was actually beautiful and offer that as an option to people.
What inspires your designs?
A heavy influence of fashion, cultural and art trends that I see in every day life. For example one of my prints, Myanmar, was inspired by an iron fence I saw when travelling in Burma. I took that design and made my own pattern adding colours I picked, based on the season's fashion trends. This is how I usually choose my palette of colours, you can see this also in my other two patterns – Magnafrique and Stressed To Impress – that I use layering, i.e. I mesh together more than one pattern, even though they wouldn't necessarily seem like they would go together. There's always one very structured pattern and that's my aesthetic. Colour blocking is a huge thing in fashion and I wanted to create that in my paper, and it's obviously more abstract in an organic way.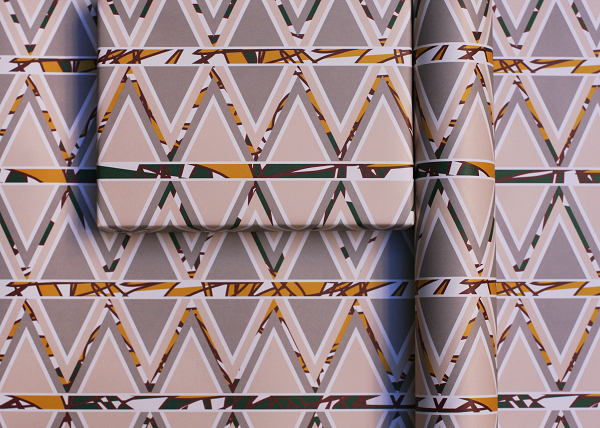 How is your paper sustainable?
It's made with a 100% consumer recycled fibre, it's chlorine free, printed with vegetable inks, paper itself is made with renewable energy at the printing house. The company that produces the paper, sources its energy from wind power and therefore uses bio-energy.
What is behind the name Past Paper Future?
I wanted people to make art with my paper, and use it beyond typical wrapping paper purposes making the "paper" literally "present" in terms of the gifting present. So it's the idea that the paper is so beautiful that it's considered the present/gift itself. People put so much thought and money into selecting the perfect gift, and then often it's presented in a less beautiful wrapping paper. I wanted to provide an option to those who care about presentation. There's also a subtle allusion in the name tied to my philanthropic interests – the paper or product is what stands between the past and the future. Let's focus on the future and do good things. I hope that it inspires people to create beautiful things, whether it's art or just a beautifully wrapped gift.
You mentioned another great passion of yours is philanthropy…
I'm on the executive board for an organisation called Art Start, where we nurture the creative voices of at-risk kids around New York City, so my goal when I started Past Paper Future was to donate money at Art Start, based on a percentage of the profits of each purchase.
Where can people find and buy your wrapping paper?
Currently it's available on the online store www.pastpaperfuture.com and will soon be landing in some stores and bookshops.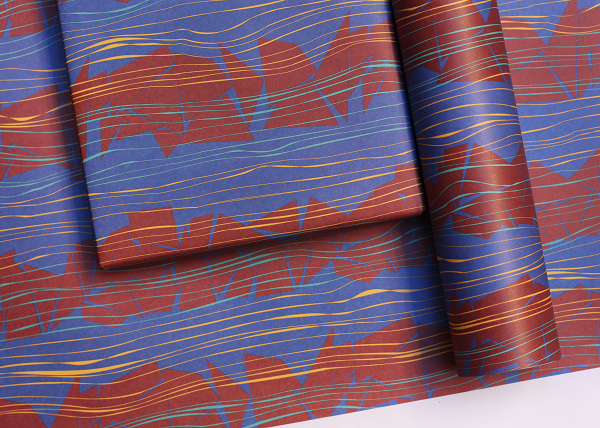 Related Images: