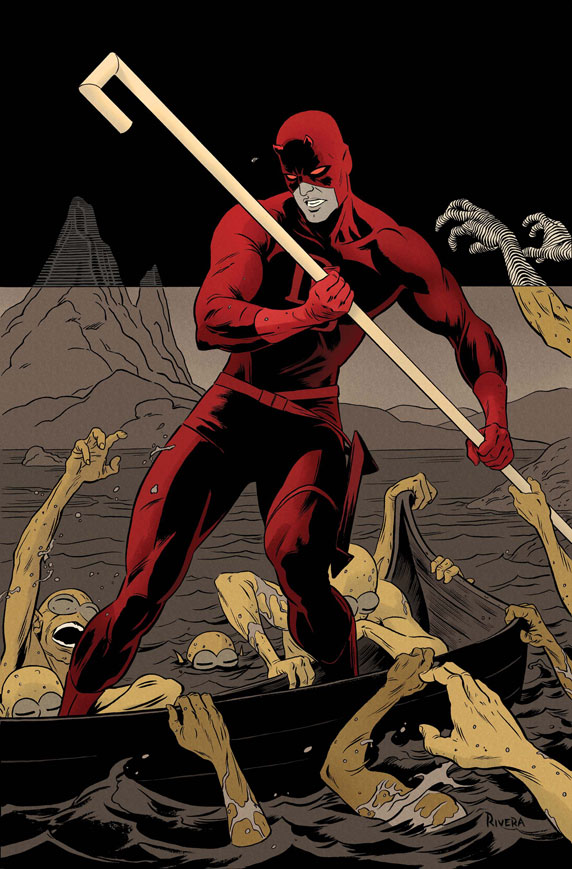 The most critically acclaimed series of 2011 forges full steam ahead into the new year as Marvel is pleased to present your first look at Daredevil #9 by Mark Waid & Paolo Rivera. Hot off his team-up with the world's greatest super hero, Spider-Man, Daredevil heads underground to tackle a threat that only he can handle. Except when he's greeted by the Mole Man and his Moloids, things take a turn for the worse! It's the series that has everyone from IGN to USA Today clamoring and there's no better time than now to see what everyone is raving about.
But don't take our word for it see what they had to say:
"Best New Comic Series of 2011" – IGN.Com
"…easily among the best new series to come out in 2011." – CNN.com
"Simply a beautiful, beautiful book both thematically and visually" – MTV.com
"Best relaunch…Mark Waid's brought him back with a new freshness and Marcos Martin & Paolo Rivera have chipped in exquisite artwork." – USA Today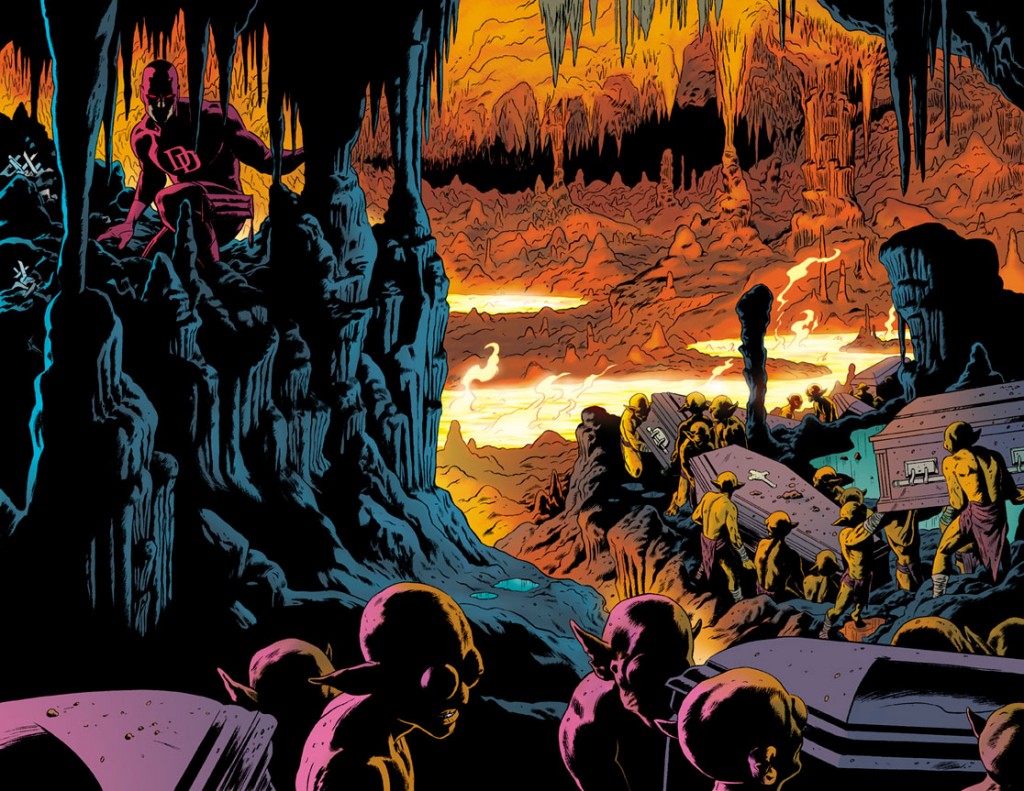 This February, traverse into the caverns of Subterrania in Daredevil #9 and see for yourself why fans can't stop talking about Daredevil!
Miss out on Waid, Rivera and Martin's opening arc of Daredevil? Don't fret True Believers because later this month, you can experience first-hand why Daredevil was the best new comic series of 2011 in the Daredevil By Mark Waid Vol. 1 Hardcover!
DAREDEVIL #9 (DEC110647)
Written by MARK WAID
Pencils & Cover by PAOLO RIVERA
DAREDEVIL BY MARK WAID VOL. 1 HC (NOV110611)
Written by MARK WAID
Pencils by PAOLO RIVERA & MARCOS MARTIN
Cover by PAOLO RIVERA