by Chiara Spagnoli Gabardi, NY city

The Queen of the Nightlife, Carmen D'Alessio, is a living New York legend. One of Andy Warhol's greatest friends and the creator Studio 54, the energetic woman from Lima, Peru, still rocks the night away as the most beloved jetsetter in the Big Apple. And now she reveals her extraordinary life in this Exclusive Interview:
How was it to grow up in Peru?
I grew up in Lima, Peru, in a very good American school, I went to Villa Maria Academy which has a University in New York, called Immaculata. All my education was done in English, French and Spanish, so I don't only speak these languages but I can write very easily in these languages and I understand them grammatically. (I'm also fluent in Italian and Portuguese.) I was very close to my family, because in Peru, the family values are extremely important, and my father was very old fashioned. My two younger brothers were allowed to do anything they wanted, but since I was a girl I was under a lot of pressure.
How about your mother?
She has the most important role, she is my inspiration and is the biggest love of my life, my soul mate. She knew how to love selflessly, she was the catalyst that pushed me to leave Peru and discover the world and express my personality. She sent me to Chile because we had family there. My father thought I would have been back home immediately, since he had purposely raised me as a spoiled brat who was incapable of taking care of herself, to control me, but on the other hand he forgot about my skill with languages. Thanks to them I landed a very good job at 17, in Wagonlit, one of the top travel agents in the world in Santiago. A year later since I was working there, I bought a ticket and came to New York and the rest is history.
What happened when you arrived in the Big Apple?
Since I had created many good friends in my youth, one of my very close friends in Lima, was an Argentinian girl Susan and her mother was the general manager of Elizabeth Arden beauty salon in Peru and she was transferred to New York. Susan was working at the United Nations in New York. Another very good friend of mine was Guy Burgos, whom I met in Santiago and he told me at the time he was supposed to marry to a girl he wasn't sure that was the direction he wanted his life to go. I told him boldly, even though I was very young and inexperienced "I think you should move to New York," and that was when I still hadn't been to the City. I had this idea of New York being very openminded and living any kind of life you want, since I had immediately sensed that this man was gay and trying to repress it through his relationship with that girl. He followed my advice and his choice proved to be successful, he was the toast of town, he was in an art gallery, he was an international playboy and besides having eventually come out as gay he previously dated Sarah Russell, the niece of Winston Churchill, she was much older than him and had fallen madly in love with him and he didn't let go of that chance. So as soon as I arrived in New York I contacted Guy, who told me to go and stay with him which I did, but we had to be very secluded because if she had found out she would have made a scene. Eventually he introduced me to a very good friend of his, also from Chile, Gustavo Novoa, a famous painter. I stayed with him. The second weekend I was in town I was invited to go with Guy and Sarah to the house of Anne Ford in the Hamptons.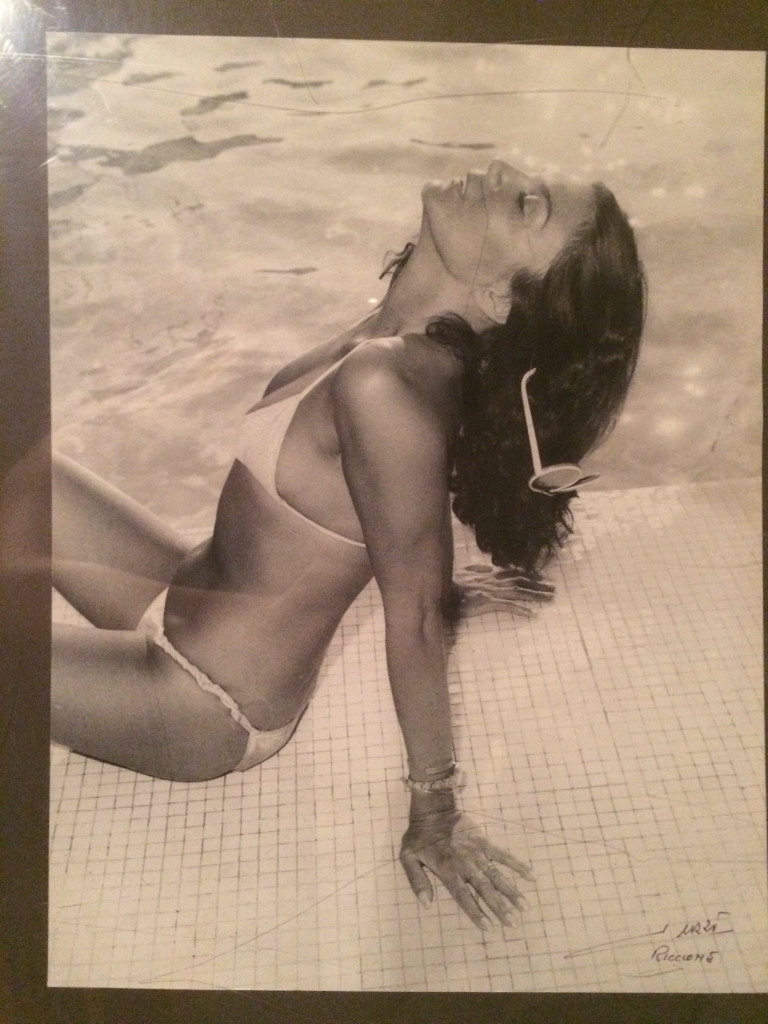 How about your professional path?
When I arrived in town I went to see Susan at the United Nations and she asked me if I was interested in becoming an interpreter there, considering my skills with languages. I was only 18 and couldn't be happier and accepted. She introduced me to the chief of personnel and they hired me on the spot, because I was qualified. Everything fell into place. I was supposed to end up in New York. Working when U Thant was Secretary General in those years. One of my fondest memories working at the UN was when Pope Pius XII was at the podium of the General Assembly and gave me and others a Papal medal that I sent to my father in Lima, and that made him very proud, he had it framed on red velvet and hang it in a predominant position at home.
How did Carmen Ossio become Carmen D'Alessio?
At a party, at CheetahI met my first husband. It was a costume party, I was dressed as a French maid and he was dressed as Neptune. I initially thought he was gay, but I had no interest in him at all except for the fact that he was a great dancer and I danced with him all night long. One day I came out of the UN and ran into a very handsome man and he told me "I'm very offended I didn't get invited to your birthday," and I was surprised and asked him who he was and he replied "Neptune." He was Carlos D'Alessio and became my first husband, he was good to me while we were married for three years. We tried to have children but I kept miscarrying because of my tiny constitution and small hips which would have obliged me to stay in bed for the entire pregnancy.
When did your life take a different turn?
Carlos and I parted because he wasn't strong enough to handle several hard moments in my life. When my father died, I lost my last child. I was so devastated I wanted to try a new job into fashion which didn't go through. So when Carlos left I decided to go to Europe with Guy  – who by now was divorced from Sarah, whom he had left for a boy. We went to Paris, Marbella, Saint Tropez, Ibiza. I was in Europe for three months and by the time I was back I was ready to start all over again and at a party I met my second husband, Enrique Tucci, who was a movie producer. Amusingly enough when I was dating Enrique Carlos returned to claim me and said he wanted to move back home. Luckily enough – since I had succeeded in finding a job in fashion at Yves Saint Laurent – Valentino asked me to work for him in Rome.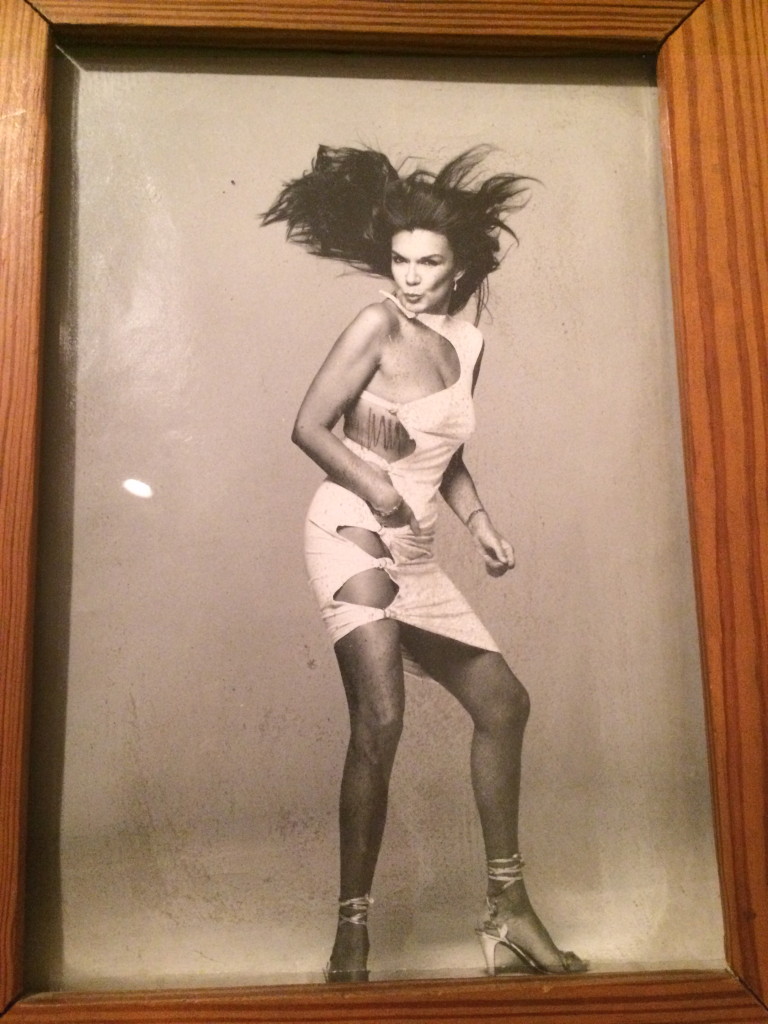 So you moved to Rome?
I did, with Enrique, and left Carlos in the apartment in New York. I stayed in Rome for 5 years. I got married to Enrique and our marriage lasted for 7 years. During our Italian stay I was the one working and he never sold a movie, therefore I was supporting my husband. But I was having the time of my life in Rome, I was the toast of town. But since I was a little let down that Enrique couldn't get on his feet I met this fabulous guy, through Valentino, Giancarlo Tirotti, but I made him wait because I didn't want to fail a second marriage. He was persistent in wooing me though, he sent me flowers, he was really romantic, until I gave in. We started an affair and then he asked to marry me and gave me a ring. I figured I needed to return to New York and told Enrique I missed my American friends, but I came with Giancarlo to see if we would have been compatible away from Italy and if it was worthwhile leaving Enrique to marry him. He turned out to be so jealous and possessive with violent reactions that I decided to call the whole thing off. I returned to Rome and told to Enrique I was returning to New York alone, he wanted to save the marriage and followed me. That's when I settled at The Meurice in 1976, at that point I was running around with all the crowd I met in Europe, from Imelda Marcos to Franco Rossellini and all the celebrities of the time.
How did you become a promoter of nightlife venues?
Peter Martins, seeing the kind of crowd I was hanging out with, had a club called Tropicalia, asked me to work for him, two nights a week bringing friends, drinking and having a great time. I brought all the celebrities and the club was featured in all the magazines. With all this press feedback that's how I got to meet my third husband, Rick Gitlin, from Los Angeles. He came to town after a trip to Tortola, on the private jet of his father's company Warner Brothers Records. He had heard so much about the club in the news he came to Tropicalia. It was January 6th 1976, I had just returned from vacation in Peru and was completely tanned wearing white in the middle of the winter. I saw this amazing looking man at the bar, 15 years young than me and asked the owner to introduce us and he became one of the biggest loves of my life. I left Enrique, married Rick and we were married for five years. When I was with him the best part of my life started.
Is this when you start working at the Infinity?
Yes, it was set in West Broadway, owned by Maurice Brahams, who asked me to work for him and offered me double of what I was getting at Tropicalia. The first party I did there was called "The Bicentennial," because it was the bicentennial year, it was on the front page of the Wall Street Journal, pointing out that there had never been the phenomena of a club capitalising so much in one night. At that point I became a brand somehow, without me even knowing. When I was having another party called Carmen's Carnival, Ian Schrager and Steve Rubel came to check me out. When they came they asked me to take care of a club they had in Queens in Douglaston, called the Enchanted Garden, and I turned them down. I told them I only worked in Manhattan but they never took no for an answer. So since they kept insisting they showed me this amazing space but since it was in Queens I was trying to get out of it in a rather diplomatic way, so I told them I couldn't have worked for them but I could have given them ideas. Considering the vast space and landscape I proposed 'A Thousand And One Nights' and I was sure they would have never accepted. I started fantasising and said they should bring camels, elephants, make it Arabian Nights style with men with the naked torso and balloon pants, feathers, belly dancers and so on. Their reply was "Great! Let's Do It!" I said to myself if I ask for a very high fee they will turn me down, but they didn't. We did the event and it made the cover of Newsweek Magazine. I was having the time of my life, Ian and Steve were the best people to work with, every idea I gave them they went for.
How did Studio 54 come about?
I was approached by Uva Harden, a top model and friend, married to a great actress, Barbara Carrera. He was contacted by the CEO of Marlborough Gallery, Frank Lloyd, in order to do a project that would eventually become Studio 54. It had been designed to house the San Carlo Opera Company at 254 West 54th Street. As soon as I saw the empty space I could dream and see its potential. I envisioned it was not going to be a simple club, but a theatre and I would have produced fashion shows, television shows, movie shootings. So I was extremely excited about this project. I brought Ian and Steve to Manhattan to the Studio and the rest is history.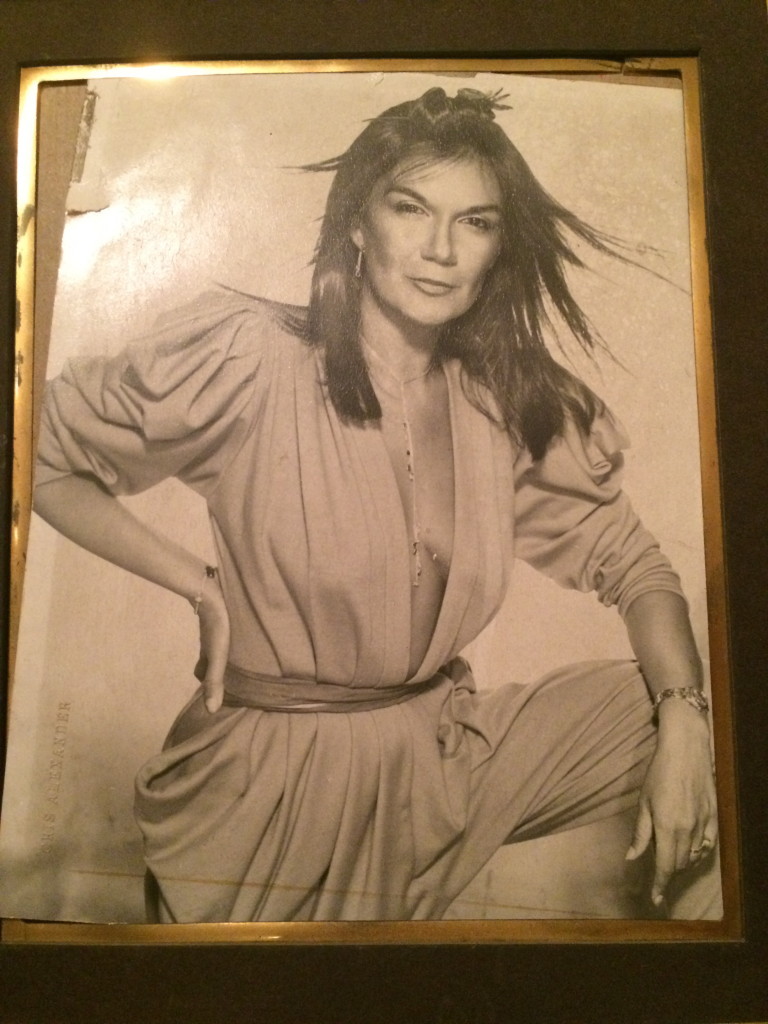 So you were the creator of the Studio?
I put the entire deal together from the very start and was the one who would assemble each party. Valentino wanted to be a ring leader? I would bring in the Barnum & Bailey Circus. Armani wanted the Studio transformed into a Florentine Palazzo? I would make it neoclassical with the flowers, columns, and violinists at the entrance in white tails and then to make it less stiff I would make Les Ballets Trockadero de Monte Carlo come with the drag queens. Paloma Picasso wanted a sit-down dinner for a hundred people? I would bring Liza Minnelli to sing in the style of Cabaret. She wanted it red, black and white? I would make sure caviar, salmon and champagne would be served. Warhol was a very dear friend of mine and very fond of the Studio. He was there every night because he felt that if he hadn't been he would have missed something important. He had a lot of influence over me and told me to always bring a camera wherever I went if not people wouldn't have believed the life we led.
What came after the Studio?
I did the Palladium and the Limelight with Peter Gatien. I remember hosting parties for Baryshnikov, the birthday party of Mick Jagger, Brooke Shields. I've been involved with every single club in New York, from the Tunnel to Club USA, to Club A with Ricardo Amaral, but I also started doing the Lounges. Like Pangea, Chaos, Tattoo, every single club. After almost 40 years since the Studio closed the nightlife changed and at this point of my life it's fitting for me. I was also farsighted in seeing the future of New York nightlife on rooftops. That is why the fabulous sunset parties, like the ones I do at the PHD, are established, they usually go from 7pm to 11pm.
Is there anything now you still haven't tried and would like to engage with?
Everything has it's moment and I'm extremely happy where I am today. I'm very spiritual, I have a lot of faith and I like to be grateful for what I have, I go to Mass every Sunday. As years go by I become more in tune with my soul and spirit. Today with the wisdom I have acquired through the years, at this stage I want to leave a legacy. A Brazilian production is doing a documentary on my life and I will dedicate it to my mother, Minina. I want to be an inspiration. I want to tell my supporters and followers to pursue your dream, don't give up and live every day as if it were the last one. Forget yesterday because it's history, forget tomorrow because it's a mystery. Live the today because it's a present of God.
Related Images: