Mike Sargent is one of the most prominent film critics in the New York scene. A graduate of the High School of Art & Design and Parson's School of Design as an Illustrator, Mike Sargent started his career in Theatre and Film as a sound designer. He was nominated several times for the prestigious Audelco Award for excellence in Sound Design. From there Mike went on to write, produce and direct radio drama and audio books, adapting the works of such acclaimed Science-fiction authors as Isaac Asimov and Arthur C. Clark and has been the recipient of a series of grants to develop his feminist-science-fiction play Nemesis. As an Illustrator he has also has done storyboards for a number of film as diverse as horror film BRAIN DAMAGE by Frank Henenlotter recent thrillers ILLEGAL TENDER & THE MINISTERS by Franc. Reyes
Mike Sargent is currently chief Film Critic for WBAI RADIO's daytime film review program, REELWORLD, and host of WBAI's popular late night radio show, Niteshift, which features live guests including everyone from Richard Donner, Harlan Ellison and Richard Dreyfuss to Levar Burton, Esai Morales and Rah Digga.  Mike is a nationally quoted film critic whose quotes have been used in national television, print and radio advertising campaigns. He is also a founding member of Black Film Critics Circle (BFCC). BFCC holds the distinction of being the only organization developed by and catering to the needs of African American media professionals who critique movies and cover the film industry.
Mike Sargent's first feature film, Personals, shows how a staff writer from a trendy New York magazine loses his job as a result of his dalliances with women, and decides to combine business and pleasure through a piece of free-lance reporting on the dating scene: thirty dates in thirty nights.
Personals dates back to 1999 and has the vibe of a Black Woody Allen romedy, drenched with wit, humour, and ever so timely ponderings. Let us unveil how and why, through this Exclusive Interview:
As a journalist what is your personal feel on the hardship lived today by the publishing industry and writers in general?
I feel that as an artist and writer, if there is something that you do that is self-expression and you are blocked in someway, it's very easy to allow your personal feelings to slip into your art, as opposed to a job where you just switch off that part of your brain. But on the other hand, I have noticed that in this country lately they would rather you were a freelancer than a full-time employer, so they'd be looking for some reason to cut you. If you've been some place for a longtime when businesses are cutting back they know they can get you for cheap or hire someone younger than you for a lot less.
So how do you see the role of the film critic today?
Unfortunately I think that this kind of figure has lessened. Anybody with a computer and an opinion can be a film critic, by blogging. The industry has in many ways supported this, because anything that influences public opinion, which is what a film critic is supposed to do, is a value to them. So if they have bloggers promoting, they're happy. I never liked the term blogger because it usually is someone who doesn't really have writing ambitions or skills, but writes, but now also journalists are being called bloggers. So there's really no division, and in film criticism even more so.
Getting straight to your subject matter and how timely it is: do you think personals have established themselves more through social networks and dating websites?
What has happened is that  being online you are protected: there is a sense of anonymity, but at the same time, because of the social dynamic, you can put yourself out there and see what you catch. So online dating, not only is more popular, but it's more popular than ever.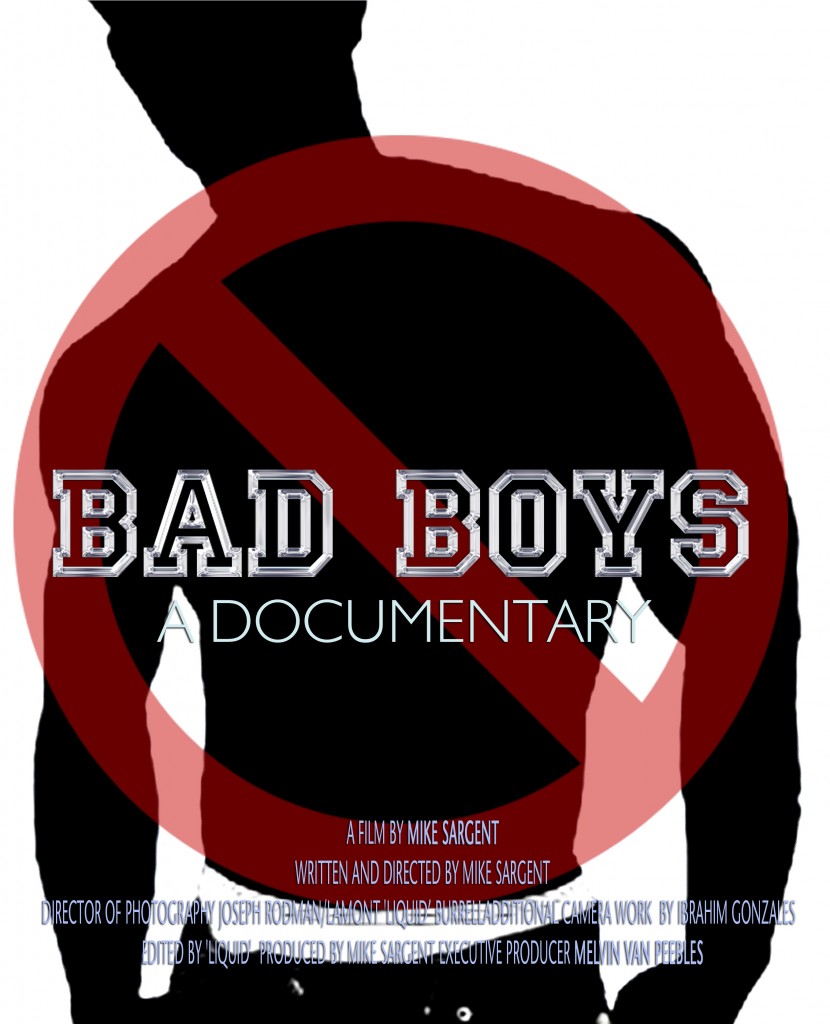 Do you think it's more difficult now to actually date in real life, rather than through all these mediums and filters?
I do think that people have always wanted to spend less time figuring out who they are before getting into a relationship. Now it's very easy to break up with a text and at the same time be online with someone to set up a date that same night. This doesn't give you anytime to reflect or change, or grow. So it's even easier now to connect, but at the same time when you're out with that person, you may be busy texting with somebody else. So it's easier to connect virtually but harder spiritually.
Personals explores the interaction between men and women, by creating some very extravagant and extreme female characters, who in the end have the power to change a cheating Don Juan. It is all very pro-feminist, how did you manage to step into female shoes?
I've always been a closet-feminist and did a lot of research and reading on it, and it completely changed my perspective on the entire social dynamic. Men generally don't know what they're looking for. Whereas a woman always does, especially when it's long term. Desirable men are simply focused on the conquest and getting the woman, it's more on the challenge to know he could sleep with her than to actually do it. For the woman the challenge isn't for him to want to sleep with her, but for him to want to stick around and want more than just sleep with her. I also think, as a man, that guys have to pursue women, and that means guys are the aggressors. If you get lucky enough to attract women, you may find out women are actually looking or hoping to be pursued. But in the end the more you have going on, the less it means; just as my main character will gradually realise, also through the revealing encounter with a woman who unveils why men cheat. As she says:
"Men are taught at a very young age to value conquest. It is a measure of manhood and self-esteem, the most important being the sexual conquest. But to value conquest is to nurture desire, and to fulfil desire is a luxury of ego, if it is devoid of a spiritual connection. Men wrestle with their desires on a constant ongoing moment by moment basis. And those  who submit to their desires give strength to the part of them that is the least spiritual. The act of intercourse in the process of love-making is by no means devoid of spirituality. But as a mere function of desire fulfilment, it only increases the void that it is trying to fill. No amount of outside love, or love-making can replace that of self-love and give a man true self-esteem."
Any film-makers who inspired you?
I love Billy Wilder and there is an homage to 'Some Like It Hot', because it's one of my favourite films of all times and it's dealing with gender-politics and dynamics. What makes it so universal is that it makes some statements on the human condition but you laugh as you look at it, it's not didactic. From that standpoint I like that kind of storytelling. The character learns through his experience, through his personal journey and in a way I felt there was that same Woody Allen situation, where he's doing meditations on things and there's always a comical outcome. Also the set up of the movie 'Coming To America' was a true inspiration, because it gives you the opportunity to put a lot of different characters, each one with a different statement about men, women, race, in a quick and funny way.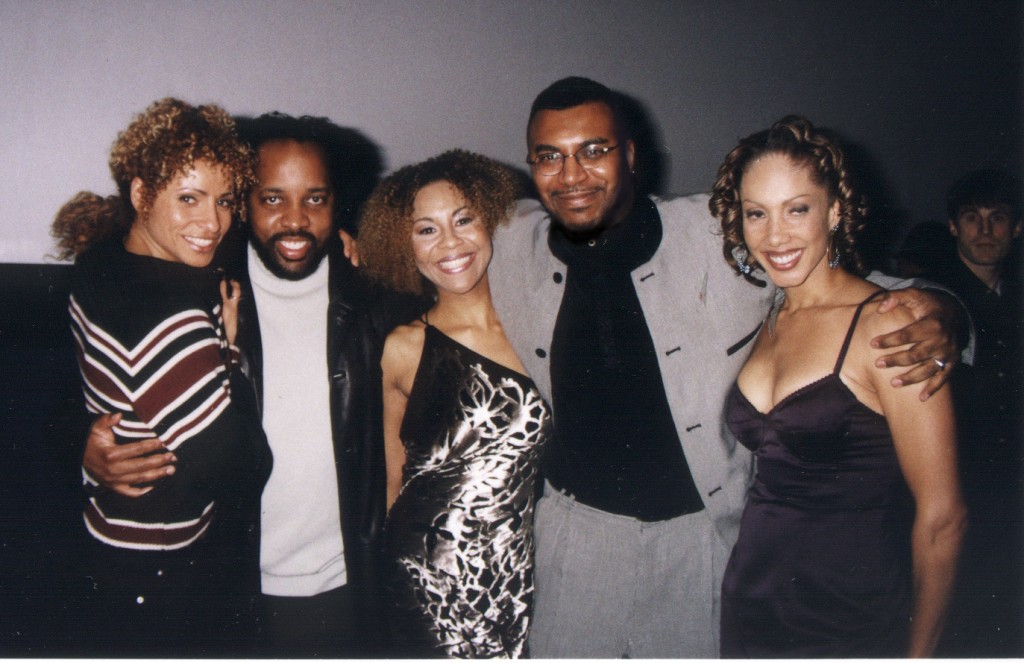 What are your upcoming projects as a film-maker?
Now I'm working on a documentary about Bad Boys and why women like them so much. I've interviewed all kinds of women from teenagers to women in their seventies, of all ethnicities. I've interviewed "bad boys," psychologists, therapists, also historically I go back to Louis XIV and Casanova, up to James Dean and Charlie Sheen. I also have some feature screenplays: a supernatural psychological thriller called Dark, that I'm developing in a graphic novel, and I have a political thriller with some science fiction that I want to do next.
But you're still keeping up the film criticism?
I continue with radio, and I now have a weekly film review show on television, it airs on Arise TV and is called On Screen. Along with my film-making endeavours I'm thrilled to have this new project as a movie reporter.
Related Images: