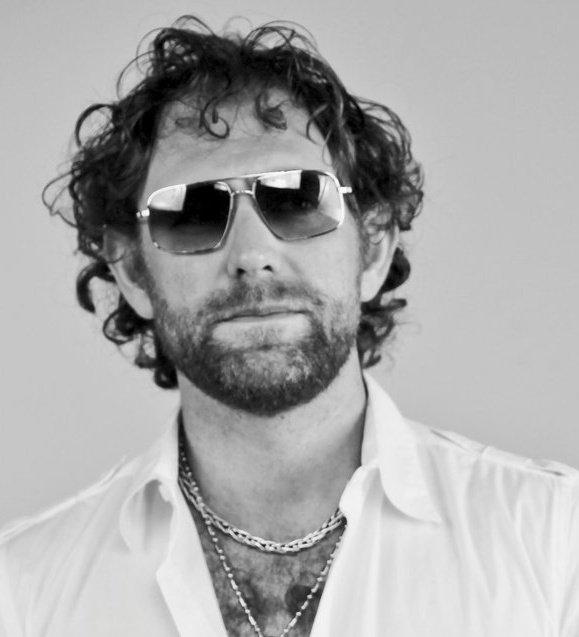 by Chiara Spagnoli Gabardi
The lead guitar of Elan band and the most respected player in the Mexican rock scene, Jan Carlo DeFan, twenty-one years ago decided to mentor future Latino musicians through Fermatta Music Academy. This Mexico City-based music school, and leader in professional music education, allows students not only receive formal music education, but to gain valuable performance experience and the ability to compare skills with like-minded musicians. This exceptional academy embraces all facets of the music industry such music direction, composition, production, sound and recording engineering.
Ever since its foundation in 1993, Fermatta Music Academy continues to flourish the new talents of tomorrow. Jan Carlo DeFan, Chairman of the Board of Directors of this factory of fresh rockstars, reveals in this Exclusive Interview all there is to know on Fermatta Music Academy:
Who inspired you as an artist and how did you create Elan?
We grew up listening to my parents vinyl collection. Bob Dylan, The Beatles, Pink Floyd, Tom Petty and Led Zeppelin were some of the artists that really made a difference in our lives. And we really wanted to create sounds with that kind of honesty and integrity. I don't necessarily feel I created Elan. I was just there for the simplification of the sound and not getting in the way of the song. She is who she is and a lot of talent of that ilk doesn't necessarily need direction but more of a friend with whom to share that experience.
As a musician, who is founder and Chairman of the Board of Directors at Fermatta Music Academy, how much do you value your role as mentor or promoter of blooming talents?
Again, I feel that an endeavour of this nature depends on the collaboration of many wonderful and brilliant people which allows me the privilege to serve others through education. I am thrilled with the prospect of young energetic generations having not only the business and technological tools to create their paths into the future, but to be engrossed in a musical environment where they can thrive as artists and as people.

Besides prestigious contemporary artists who come to lecture (such as Grammy Award-winning guitarist Steve Vai, Red Hot Chili Peppers drummer Chad Smith, Toto guitarist Steve Lukather, and Eric Clapton's bassist Nathan East), does Fermatta also include a classical music program?
In Fermatta, we have a philosophy which attempts to blur the line established by major labels many years ago to sell more records by dividing us into sections so as to be packaged and sold. The language of music is the language of music. The application of that particular grammar is quite different from instrument to instrument but it's still the same language. We have had many programs for what is considered "classical music." We like to think of it as a different branch of acoustic instruments (strings, woodwinds, brass and percussions) which in our view can and should be mixed and matched within the framework of the desired musical creation by each student.
Does Fermatta Music Academy introduce its students to the professional world once education is over?
We do not. We immerse them in the industry from their very first day in class. We are not a theoretical institution which teaches the possibilities and probabilities of what happens in the real world. We had for, many years, even back when it was unpopular, advised them to take hold of their future careers today by focusing in the most part in success as an independent artist, as a working professional and as a constructive member of our society.
Of course we have social service programs in which to obtain your official certificate from Bachelors and/or Masters, you must complete a certain amount of time working for companies such as Televisa, TV Azteca, and recording, mastering and post-production studios.
Do you think Mexico-City, through your academy, can become a new "Factory" of music talents from Latin America?
The word factory sits in an odd place with me. I hope to God we never become a factory. I would like to think that we are a small, creative boutique where people are free to learn and be better today than they were yesterday. It is my dream that our self criticism allows us to strive constantly to give these amazing artists the best tools so that they have the freedom to create music and art which will change all of our lives.
How has the music scene and business changed in the course of your career and of 21 years of Academy?
That's a wonderful question. And, in my opinion, I think the simplest way of putting this is that things have never been better. I've heard the endless whining, kicking and screaming about how "the industry is over". I'm sure this might upset some people, but the industry is not only not over, but it's in a new wonderful place where the playing field is finally getting levelled. I believe real music will always triumph because it is part of the essence of who we are as people.
Music is our humanity.
You've seen many aspiring artists trying to make it, what traits are determining to succeed in this field?
It's a funny question to me because I don't believe that I am the correct person to answer that definitively. I would be remiss in my duties if I didn't tell you that I believe that the same things that makes an amazing musician are the very same elements that make a very good doctor, lawyer or architect. Though some people may be more naturally gifted in one area of their talents, it is their work ethic, discipline and ability to weather rejection that would make or break them in any field they desire to conquer.
Related Images: