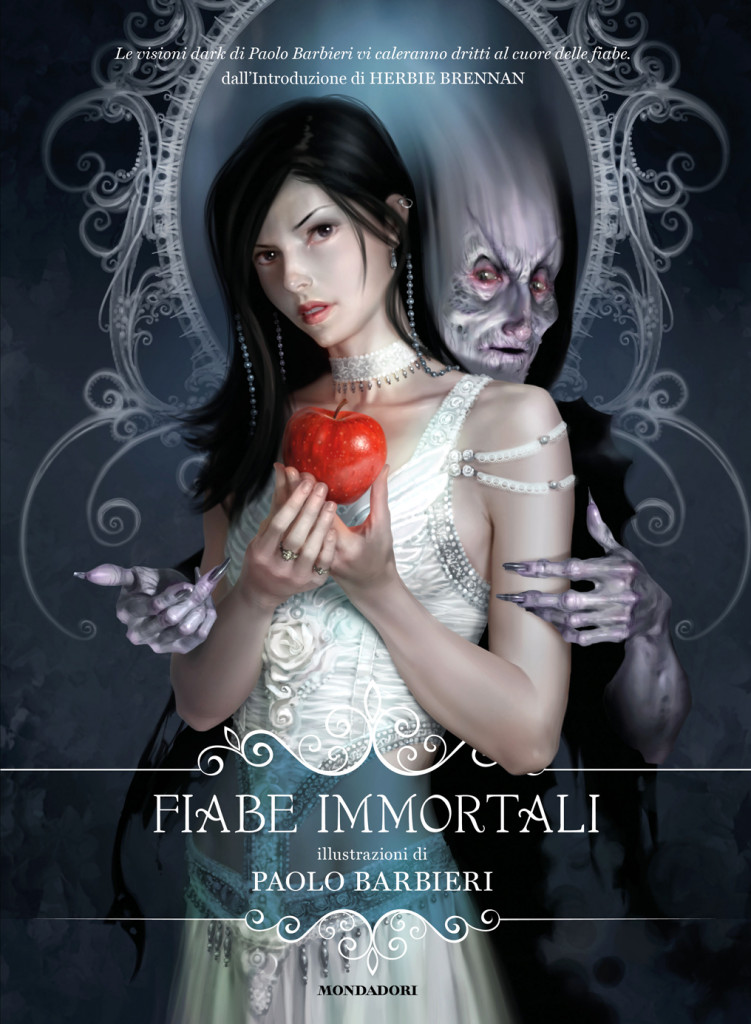 by Chiara Spagnoli Gabardi
A category in the branch of visual arts that is too often neglected is that of illustrators. These artists have the tricky task of translating into images the storytelling of others, glorifying the text and characters in an engaging way.
Paolo Barbieri is an Italian established fantasy illustrator who majestically fulfils this objective and has worked for the front cover of books by important novelists, such as Michael Crichton, Clive Clusser, Ursula L. Guin, George R. R. Martin, Umberto Eco, Sergej Luk'Janenko, Wilbur Smith, Marion Zimmer Bradley, Herbie Brennan, Cassandra Clare and Terry Brooks.
His new book 'Fiabe Immortali' (Immortal Fairytales), is an entirely illustrated Mondadori publication, where he has the chance to reinterpret tales by Aesop, Andersen and the Grimm brothers, with a dark, realistic and luscious twist.
Immortal indeed are the fairytales that have nurtured our childhood, especially the ones with that caliginous allure such as 'Little Red Riding Hood,' 'Hansel and Gretel,' not to mention the original 'Little Mermaid,' 'Snow White' and 'Sleeping Beauty,' before Walt Disney morphed them into gentler coming-of-age stories.
In 'Fiabe Immortali' Paolo Barbieri brings these stories back to their nature of origin, to teach to younger audiences how to overcome fears and approach maturity.
The book will be presented during the prestigious Lucca Comics, one of the largest comic fairs in Italy that every year boasts more than 210.000 visitors, in the course of four days; and will be available in bookshops from the 21st of October.