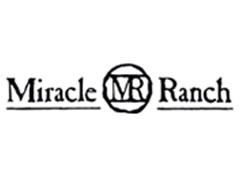 by Chiara Spagnoli Gabardi
In Long County Georgia wondrous things have been done on an animal rescue shelter, located at 194 Hugh Gordon Lane, raised by the MOMS Rescue in February 2012. They have been successful in saving 4000 'death row' animals and completed the biggest animal rescue event in GA history on October 5, 2013, during which 531 animals were saved.
In less than a year of activity, volunteers spent thousands of dollars, out of their own pockets, to build Miracle Ranch. The majority, if not all, of the animals would have died without this wonderworking shelter. Now that the first anniversary of activity is getting closer, Miracle Ranch has been bullied by locals and county officials into closing, due to fear for the safety of their volunteers and animals. The Long County Commissioner summoned the organisers to close down the shelter and get out by December 1st' or they will seize all rescue animals.
Though the authorities claim the eviction is being triggered for a matter of safety, there is insufficient written documentation at this time to warrant the forced closing of Miracle Ranch. No explanation or supporting documents have been provided to Miracle Ranch for this forced closing. The requested documents include any complaints made by neighbours; noise ordinance violations or other code violations; zoning ordinances; state and federal violations as to licensing in the state of Georgia, and any documentation pertaining to the closure of Miracle Ranch which have not been previously listed. The commissioners are unable to provide such documentation to the owners of Miracle Ranch, who would like to make them available for the public, to review and publicly address the Board's decision.
"We were approved and welcomed to Long County and have poured over $200,000. into the community by using local businesses. We are saving animals and have always adhered to the laws. This is a case of the city officials and locals bulling a business to get the land back. This is illegal harassment but I fear for the safety of our volunteers and the dogs so we are forced out for no reason," stated Karen Talbot of Animal Aid and Miracle Ranch.
Miracle Ranch volunteers therefore ask the Long County Board of Commissioners to provide clear factual evidence that the decision to force the closure of Miracle Ranch was to the benefit of this community and they at they have authority to take such action; and have started a petition demanding to cease eviction of the animal rescue. Everyone is welcome to sign it. For more information:
Contact: Karen Talbot
Phone: 609.665.1224
Email: talbotk@animalaidusa.org
http://animalaidusa.org/campaigns/miracle-ranch-kennel
https://www.facebook.com/karenatalbot
Related Images: