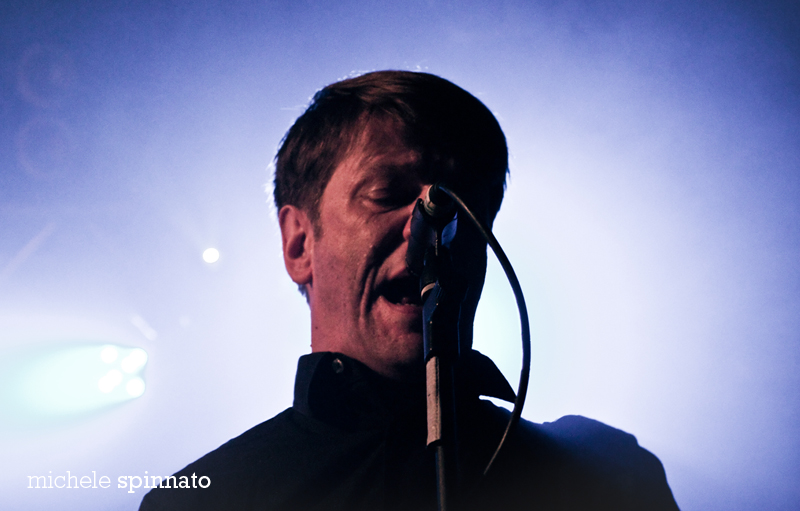 One Dimensional Man
– Torino Hiroshima Mon Amour 29 ottobre 2010 –
Capovilla ha ripreso in mano le sue radici, oliato la macchina da guerra che risponde al nome di One Dimensional Man e, ben determinato, ha di nuovo schierato l'esercito mettendo da parte per un attimo la costante del Teatro degli Orrori. La variabile sono i ODM, il gap del sistema: un impatto live mostruoso, preciso, un mondo di caos, un viaggio nel nostro inconscio, inquietudine, colonna sonora delle paure più profonde.
Viene riproposto per intero "You Kill Me" del 2001, un album fondamentale nella musica indipendente italiana e alcuni inediti racchiusi in una scaletta lunghissima; Capovilla è il mastro di cerimonia, indiscusso leader stiloso; suona il basso come una chitarra, accordi pieni, lo massacra, un suono distorto ma compatto, una lenta discesa negli inferi. Il noise incontra il garage, il post rock, ma il rumore, le angosce, le nostre personali torture quotidiane lasciano anche una spirale di amore e speranza.
La reunion vede il rientro di Giulio Ragno Favero alla chitarra, il George Martin del Teatro degli Orrori, che ha suonato nei ODM in una delle prime formazioni della band; alla batteria non più Dario Perissutti ma un incredibile pestone preciso come un orologio svizzero che risponde al nome di Luca Bottigliero. A distanza di tanti anni si riconfermano senza ombra di dubbio una delle migliori band live italiane. Un mio pensiero è che metà delle persone presenti all'Hiroshima sia più incuriosita da Capovilla in veste TDO che altro, e che perciò sia una buona mossa riproporre adesso, sulla scia del loro meritato successo, una band importantissima e basilare del panorama italiano come i One Dimensional Man. L'uomo a una dimensione è tornato: bene, ci era mancato.
Tracklist:
Intro
Saint Roy
I Can't Find Anyone
This Man in Me
No North
Babylon
The Old Worm
Inferno
Sad Song
Lovely Song
It Hurts
You Kill Me
Oh! Oh!
Broken Bones Waltz
1000 Doses of Love!
My Ship
Drink The Poison
You And Me
Louis
Annalisa!
Tell Me Marie
Marianne
Best Friend
Girl
Half Grain
di Maurizio Cerutti
Related Images: