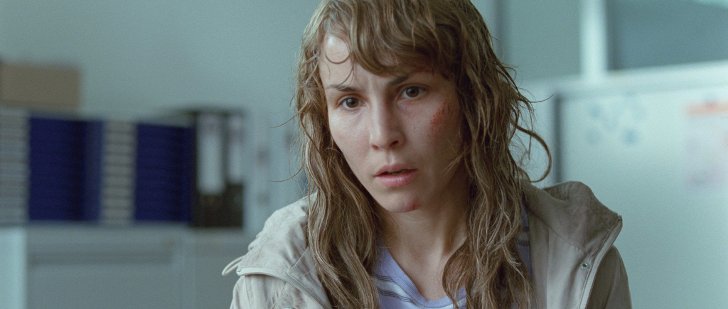 Anna (Noomi Rapace) and her 8-year-old son, Anders, are on the run from Anders' violent father. They move to a secret address in a giant apartment building. Anna is terrified that her exhusband will find them and buys a babycall to make sure Anders is safe while he sleeps.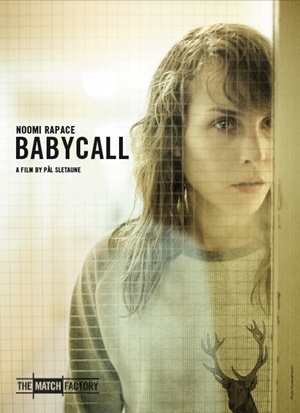 But strange noises echoe in the babycall from elsewhere in the building. Anna overhears what she believes is the murder of a child. Meanwhile, Anders gets a mysterious, darkhaired friend who comes and goes as he wants. Does Anders' friend know something about the sounds in the babycall? Why is there blood on Anders' drawing? Are they still in danger?
Director Pål Sletaune told us:
The film is basically a mental journey. However, its narrative style aspires to anchor the story in some kind of reality. It has a pure and "objective" style which strengthens our impression that what we see is true. Later in the film, as Anna's reality starts crumbling, we will despair at the events along with her, and frantically attempt to distinguish between reality and imagination. But that also raises another question: Who is to decide what is "real" in your own life? I, like most people, have been strongly influenced by my own upbringing and have always been interested in the mechanisms that govern close relationships. After I became a father myself, I have become more and more aware of how delicate and vulnerable the relationship between parents and children can be. I had wanted to explore this theme for a long time, and, as the story of "Babycall" developed, I realized it had also become a story about how love can be the most dangerous of all emotions. I hope "Babycall" is a film that both shocks and moves the viewer, a film that leaves an impression of humanity's vulnerability and dreams".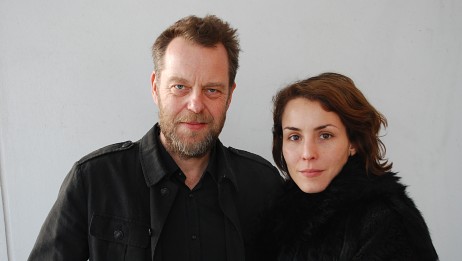 "Babycall" is a film about a modern heroine. It deals with how much one human being can endure, and how the main character Anna, like every human being, creates her own world."Babycall" is an emotional thriller about empathy, anxiety and pushing the limits of our imagination. It directs the audience into Anna's universe, where we manoeuvre with her through uneasy, frightening territory, where we learn that nothing can be trusted.
Amazing performance by Noomi Rapace, ina amovie full of pathos and misterious stories.
Success from public and critic at the RFF 2011: will cinemas confirm that?
by Ilaria Rebecchi
Related Images: