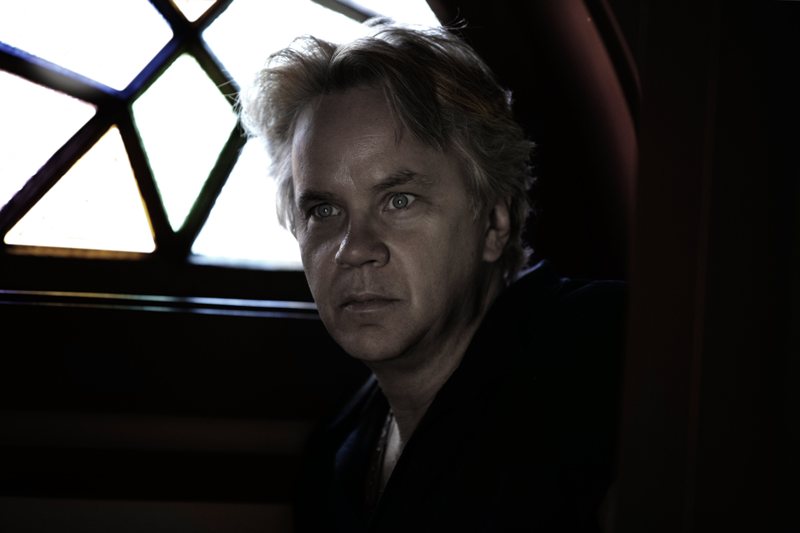 Tim Robbins & the Rogues Gallery Band
From cinema to music and back…
"I was thinking of actually calling it the midlife crisis album, but then I thought maybe not…"  – Tim Robbins
Releasing your first album at the age of 51 is a curious thing to do when you're already a global, Oscar winning star known for your work both on the screen (Shawshank Redemption, Mystic River), behind it as a director of film (Dead Man Walking, Cradle Will Rock) and theatre (1984, Embedded), but not as a musician.
Yet Tim Robbins is a cautious man creatively. Far from jumping straight into this musical venture, it's something the film icon has been working on his entire life. Bought up around a host of talented musicians, including his brother David, his parents Gil and Mary, and their folk singing friends, music is in Robbins' blood. Even so, he keenly considered where his strengths lay as a musician and composer before putting together his first album.
Of course Robbins has wielded an acoustic guitar before, as Bob Roberts the folk singing right wing politician in the 1992 movie of the same name in which he starred and directed. When the movie was released Robbins decided he didn't want to release the soundtrack as he didn't want the songs played out of context. "Around that time there was also interest from the music industry for other projects that I chose not to pursue because I didn't want to embarrass myself by producing a gratuitous, ego driven album."
His 1995 writer/director triumph Dead Man Walking – for which he was Oscar nominated – also provided fertile ground for Robbins' musical interests. After sending a rough cut of the film to a selection of songwriters who had inspired him over the years, Robbins co-produced the film's lauded soundtrack for Sony. Bruce Springsteen, Johnny Cash, Eddie Vedder, Patti Smith, Tom Waits, Steve Earle and Nusrat Fateh Ali Kahn all contributed. Robbins has also undertaken projects with Pete Seeger and Nora Guthrie, Woody's daughter.
Robbins has long written songs and performed in small venues, but has kept it under the radar – until now. "I have too much respect for music to put out something that wasn't coming from a genuine place."
Before recording his first album Robbins wanted to "understand what my voice was and what kind of stories I wanted to tell. I think I'm ready to tell those stories now."
Joining forces with his friend, the legendary producer Hal Willner 'Tim Robbins & the Rogues Gallery Band' is a nine track collection of raggle taggle and rousing gypsy Americana, where each song is a story, every one told with passion and raw emotional honesty.
"I think it's a really amazing thing to watch someone making his first album at 50. It's a very exciting first album," reveals Hal Willner. "It's got incredible beauty, incredible anger – everything that music can do."
With Robbins singing alongside a backing band of multi-instrumentalists, the album features everything from a fiddle and saw to a guest spot from Joan As Policewoman (on 'Moment in the Sun'), a harmonium, hurdy gurdy, accordion and Cor Anglais. "There's no-one that sails a ship straight in this Rogues Gallery" laughs Robbins of the seven musicians which make up the Seeger Sessions style band.
Though he's no plans to end his movie career, Robbins admits there's something about performing live music that makes it that much more thrilling than the silver screen. "I get really inspired by audiences. That immediate relationship that you create with people, you can't get that in films."
The 'Tim Robbins & The Rogues Gallery Band' tracklisting is:
'Book Of Josie'
'You're My Dare'
'In Dreams'
'Time To Kill'
'Toledo Girl'
'Queen Of Dreams'
'Crush On You'
'Moment In The Sun'
'Lightning Calls'
The Rogues Gallery is: Kate St. John, Leo Abrahams, David Coulter, Roger Eno, Rory McFarlane, Andrew Newmark and Dudley Phillips
THE PHOTO GALLEY OF THE BAND LIVE IN TURIN by Fabio Marchiaro, here:
http://www.kingsroad.it/?page_id=14&album=1&gallery=77
Related Images: