TORONTO INTERNATIONAL FILM FESTIVAL ROLLS OUT THE RED CARPET FOR HUNDREDS OF GUESTS FOR 2011 EVENT

September 8 – 18, 2011 – Toronto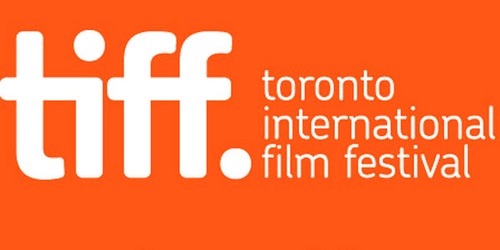 Toronto – The 36th Toronto International Film Festival® welcomes hundreds of guests this year. Filmmakers expected to present their world premieres in Toronto include: Davis Guggenheim, Francis Ford Coppola, Alexander Payne, Agnieszka Holland, Guy Maddin, Luc Besson, Bill Duke, Oren Moverman, Malgoska Szumowska, Bennett Miller, Darrell Roodt, Sarah Polley, Jessica Yu, Michael Winterbottom and Werner Herzog. Actors expected to attend include Catherine Deneuve, Charlotte Rampling, George Clooney, Brad Pitt, Clive Owen, Gerard Butler, Jeon Do-Yeon, Jon Hamm, Shahid Kapoor, Michael Fassbender, Michelle Yeoh, Freida Pinto, Glenn Close, Matthew Goode, Philip Seymour Hoffman, Rachel Weisz, Ryan Gosling, Salma Hayek, Viggo Mortensen and Woody Harrelson. Musicians include: U2, Pearl Jam and Neil Young. The Festival also welcomes thousands of producers and other industry professionals bringing films to us.
The following filmmakers are expected to attend the Toronto International Film Festival:
Adam Shaheen, Adam Wingard, Adolfo Borinaga Alix Jr., Agnieszka Holland, Akin Omotoso, Al Maysles, Alain Fournier, Alejandro Brugués, Alejandro Landes, Alex Gibney, Alexander Gorelick, Alexander Payne, Alexandre Bustillo, Alexandre Courtes, Alina Rudnitskaya, Alison Murray, Amir Naderi, Andrea Arnold, Andrew Cividino, Andrey Zvyagintsev, Angelina Nikonova, Ann Hui, Anne Emond, Anne Fontaine, Arnaud Brisebois, Asghar Farhadi, Ashley Sabin, Atia Al Daradji, Audrey Paounov, Avie Luthra, Axel Petersen, Ayten Amin, Barbara Willis-Sweete, Béla Tarr, Ben Wheatley, Benjamin Schuetze, Bennett Miller, Bertrand Bonello, Bess Kargman, Bibo Bergeron, Bill Duke, Blake Williams, Bobcat Goldthwait, Bradley Kaplan, Branwen Okpako, Brian Cassidy, Bruce Beresford, Bruce McDonald, Bruno Dumont, Byran Wizemann, Calvin Thomas, Cameron Crowe, Carl Bessai, Carlos Sorin, Cedric Khan, Channsin Berry, Chantal Akerman, Chelsea McMullan, Chris Kennedy, Christian Petzold, Christian Sparkes, Christophe Honoré, Christophe Van Rompaey, Clarissa Campolina, Corinna Belz, Costa Botes, Craig Goodwill, Cristián Jiménez, Dain Said, Dan Lindsay, Daniel Nettheim, Darrell Roodt, Darrin Klimek, David Cronenberg, David Hare, David Redmon, David Rokeby, Davis Guggenheim, Debbie Tucker Green, Dee Rees, Derick Martini, Diego Noguera, DJ Parmar, Dominik Graf, Dorota Kobiela, Douglas Aarniokoski, Drake Doremus, Duane Hopkins, Dusty Mancinelli, Dylan Akio Smith, Eduardo Menz, Eduardo Sanchez, Egil Denmerline, Elisabeth Perceval, Elle Flanders, Emanuele Crialese, Emmanuelle Millet, Enrico Colantoni, Erik Canuel, Evan Morgan, Eve Sussman, Fernando Meirelles, Francis Ford Coppola, Francis Leclerc, Frederic Jardin, Frederic Louf, Frederick Wiseman, Gareth Evans, Gary Hustwit, Gary McKendry, Geoff Lindsey, Geoffrey Fletcher, George Clooney, Gerardo Naranjo, Ghassan Salhab, Gianni Amelio, Gina Haraszti, Goro Miyazaki, Greg Crewdson, Gus Van Sant, Guy Edoin, Guy Maddin, Han Jie, Haofeng Xu, Harold Cross, Helvecio Marins Jr, Hugh Dillon, Hugo Santiago, Huh Jong-ho, Ian Fitzgibbon, Ian Harnarine, Ian Lagarde, Igor Drljaca, Ingrid Veninger, Isaac Cravit, Ismael Ferroukhi, Ivan Grbovic, James Benning, James Franco, Jamie Linden, Jan Zabeil, Janine Fung, Jay Duplass, Jean-Baptiste Leonetti, Jean-Guillaume Bastien, Jean-Marc Vallée, Jeanne Leblanc, Jean-Pierre Dardenne, Jeff Nichols, Jennifer Westfeldt, Jens Liens, Jesse Gouchey, Jessica Yu, Jim Field Smith, Joachim Trier, João Canijo, Joaquim Sapinha, Joe Berlinger and Bruce Sinofsky, Joel Schumacher, John Mcllduff, John Price, John Scoles, Johnnie TO, Jon Shenk, Jonathan Demme, Jonathan Levine, Jonathan Sagall, Jonathan Schwartz, Jonathan Teplitzky, Jose Henrique Fonseca, Joseph Cedar, Joseph Israel Laban, Joshua Bonnetta, Joshua Marston, Juan Carlos Fresnadillo, Juan Minujín, Julia Leigh, Julia
Loktev, Julia Murat, Julian Farino, Julien Maury, Justin Kurzel, Kaat Beels, Kamila Andini, Karim Aïnouz, Karl Markovics, Katsuhito Ishii, Ken Scott, Kevin Jerome Everson, Kore-Eda Hirokazu, Kyle Sanderson, Lasse Hallstrom, Lav Diaz, Léa Pool, Leonard Farlinger, Lou Ye, Luc Besson, Luc Dardenne, Luis Recoder, Lynn Shelton, Lynne Ramsay, Madonna, Maggie Peren, Malgoska Szumowska, Marc Forster, Marco van Geffen, Marjane Satrapi, Vincent Paronnaud, Mark Cousins, Mark Duplass, Mark Lewis, Mark Slutsky, Markus Schleinzer, Martin P. Zandvliet, Martin Šulík, Mary Harron, Mathieu Demy, Mathieu Kassovitz, Mathieu Roy, Mathieu Tremblay, Matias Meyer, Matthew Rankin, Melanie Shatzky, Mia Hanson-Love, Michael Glawogger, Michael Winterbottom, Michale Boganim, Michel Hazanavicius, Mike Clattenburg, Mike Dowse, Mike Maryniuk, Milagros Mumenthaler, Miranda de Pencier, Mohamed Al Daradji, Mohammad Asli, Mojtaba Mirtahmasb, Morgan Spurlock, Morten Tyldum, Mr. Brainwash, Nacho Vigalondo, Nadine Labaki, Nancy Savoca, Nanni Moretti, Nathan Morlando, Nathaniel Dorsky, Ngoc Dang Vu, Nicholas Klotz, Nicholas Pye, Nicholas Winding Refn, Nick Broomfield & Joan Churchill, Nick Murphy, Nicolas Prividera, Nicolas Provost, Ole Christian Madsen, Oliver Hermanus, Olivia Block, Oren Moverman, Ozcan Alper, Pablo Giorgelli, Pablo Trapero, Paddy Considine, Pankaj Kapur, Pawel Pawlikowski, Pedro Pires, Pen-ek Ratanaruang, Peter Lynch, Philippe Baylaucq, Philippe Falardeau, Philippe Garrel, Raha Shirazi, Ralph Fiennes, Randall Cole, Rebecca Daly, Rémi Bezancon, Renaud Hallee, Ridha Behi, Rithy Panh, Robert Lieberman, Rodigo Moreno, Rodrigo Garcia, Roland Emmerich, Rolando Colla, Román Cardenás, Ron Fricke, Rúnar Rúnarsson, Ruslan Pak, Ryan Flowers, Lisa Pham, Ryan O Nan, Sandra Gibson, Santiago Mitre, Sarah Goodman, Sarah Polley, Sean Durkin, Sebastián Brahm, Sebastián Lelio, Sheila Pye, Sheldon Larry, Shinya Tsukamoto, Simon Davidson, Simon Ennis, Sono Sion, Sophie Goyette, Sophie Michael, Stefano Chiantini, Stephanie Dudley, Stephen Kessler, Steve McQueen, Susan Youssef, Suseendran, T. Marie, T.J. Martin, Tamira Sawatzky, Tamae Garateguy, Tamer Ezzat, Tanya Wexler, Tawfik Abu Wael, Terence Davies, Todd Solondz, Tomáš Luňák, Toshiaki Toyoda,Ute Aurand, Victor Ginzburg, Vimukthi Jayasundara, Vincent Garenq, WANG Xiaoshuai, Wei Te-Sheng, Werner Herzog, Whit Stillman, William Friedkin, Wim Wenders, Wojciech Smarzowski, Xiaolu Guo, Xstine Cook, Yan Giroux, Yoakim Belanger, Yorgos Lanthimos, Yossi Madmony, Zaida Bergroth.
The following guests are expected to attend the Toronto International Film Festival: Alia Shawkat, Abbie Cornish, Adam Brody, Adam Scott, Adepero Oduye, Agnieszka Grochowska, Albert Brooks, Alessandra Negrini, Alexander Skarsgard, Aline Morais, Alison Pill, Allison Janney, Alexis Bledel, Analeigh Tipton, André Wilms, Andrea Riseborough, Andrey Fomin, Angie Cepeda, Angrzej Chyra, Anton Yelchin, Antonio Banderas, Arielle Kebbel, Ashley Bell, Akshay Kumar, Ben Foster, Bennett Miller, Benno Fürmann, Bill Nighy, Blake Lively, Brad Pitt, Brian Ladoon, Bryce Dallas Howard, Caleb Ross, Carey Mulligan, Catherine Deneuve, Catherine Keener, Chace Crawford, Charlotte Rampling, Chloe Moretz, Chris Pratt, Chris Nilan, Christopher Lovick, Christopher Plummer, Clive Owen, David Thewlis, Deepa Mehta, Dominic Monaghan, Do-Yeon Jeon, Durukan Ordu, Eddie Redmayne, Elena Anaya, Elias Koteas, Elizabeth Olsen, Emile Hirsch, Emily Blunt, Erin Brockovich, Ethan Hawke, Evan Rachel Wood, Evelyn Vargas, Ewan McGregor, Ezra Miller, Fabian Lojede, Fadi Abi Samra, Felicity Jones, Frances O'Connor, Freida Pinto, Gael Garcia Bernal, Gaye Gürsel, Geoffrey Rush, George Clooney, Gerard Butler, Glenn Close, Greta Gerwig, Harry Knowles, Hugh Dancy, Hugh Laurie, Husham Hlail, Iko Uwais, Isabelle Huppert, Jamel Debbouze, James Gandolfini, Jane Fonda, Jason Reitman, Jason Statham, Jay Baruchel, Jean Dujardin, Jeffrey Dean Morgan, Jeffrey Wright, Jennifer Garner, Jennifer Hudson, Jennifer Lawrence, Jeremy Schuetze, Jessica Chastain, Joe Taslim, Joely Richardson, John Lydon, Jon Hamm, Jonah Hill, Jonathan Schteinman, Jordon Gelber, Joseph Gordon-Levitt, Julia Maxwell, Juliette Binoche, Juliette Lewis, Jung Jae-Young, Juno Temple, Katlyn Maclang, Keira Knightley, Kelly Reilly, Kevin Durand, Kirsten Dunst, Kyle MacLachlan, Lana Hay Yehya, Lauren Ambrose, Leighton Meester, Liana Liberato, Lily Cole, Louise Bourgoin, Lucia Siposova, Luke Kirby, Luong Manh Hai, Maggie Gyllenhaal, Marc-André Grondin, Maria Isabel Laban, Maria Schrader, Maria Yokohama, Mariana Padial, Marisa Tomei, Matt Ellis, Matthew Goode, Max Minghella, Maya Rudolph, Megan Fox, Michael Fassbender, Michael Shannon, Michael Weston, Michelle Williams, Michelle Yeoh, Mira Sorvino, President Mohamed Nasheed, Nat Wolff, Neil Young, Nicolas Cage, Noe Hernandez, Oliver Platt, Pascale Bussières, Patrick Huard, Paul Williams, Pearl Jam, Philip Seymour Hoffman, Piet Suess, Rachel Weisz, Rebecca Frayn, Rebecca Hall, Robert Wieckiewicz, Robin Wright, Rodrigo Santoro, Rosemary DeWitt, Ryan Gosling, Said Husham, Salma
Hayek, Salman Rushdie, Sam Neill, Sami Bouajila, Saoirse Ronan, Sarah Bolgar, Sarah Gadon, Sarah Silverman, Scott Speedman, Seann William Scott, Selma Blair, Seth Rogen, Shahid Kapoor, Simon Ibarra, Simone-Elise Girard, Solmaz Panahi, Sonam Kapoor, Stephanie Sigman, Tahereh Saeidi Balsini, Tammy Blanchard, Terrence Howard, Tilda Swinton, Tom Hiddleston, Tran Dang Khoa, Tyler Johnston, U2, Viggo Mortensen, Vladimir Vdovichenkov, Willem Dafoe, Woody Harrelson, Yara Shahidi.
The Festival's Official Film Schedule was released today. It is available at the Festival Box Office and by visiting tiff.net/festival. Copies will also be distributed in The Grid on Thursday, August 25. Thursday's issue of the Toronto Star will contain a 24-page section on the Festival and includes the full film schedule.
Purchase Festival ticket packages online at tiff.net/festival, by phone at 416-599-TIFF or 1-888-599-8433, and in person at the Festival Box Office at 225 King St. West. Single tickets are available beginning September 3. Methods of payment include cash, debit or Visa†. The 36th Toronto International Film Festival runs September 8 to 18, 2011.
About TIFF TIFF is a charitable cultural organization whose mission is to transform the way people see the world through film. An international leader in film culture, TIFF projects include the annual Toronto International Film Festival in September; TIFF Bell Lightbox, which features five cinemas, major exhibitions, and learning and entertainment facilities; and innovative national distribution program Film Circuit. The organization generates an annual economic impact of $170 million CAD. TIFF Bell Lightbox is generously supported by contributors including Founding Sponsor Bell, the Province of Ontario, the Government of Canada, the City of Toronto, the Reitman family (Ivan Reitman, Agi Mandel and Susan Michaels), The Daniels Corporation, Major Sponsor and official bank RBC, Major Sponsor BlackBerry and Visa†. For more information, visit tiff.net.


Toronto International Film Festival is generously supported by Lead Sponsor Bell, Major Sponsors RBC and BlackBerry, and Major Supporters the Government of Ontario, Telefilm Canada, and the City of Toronto.