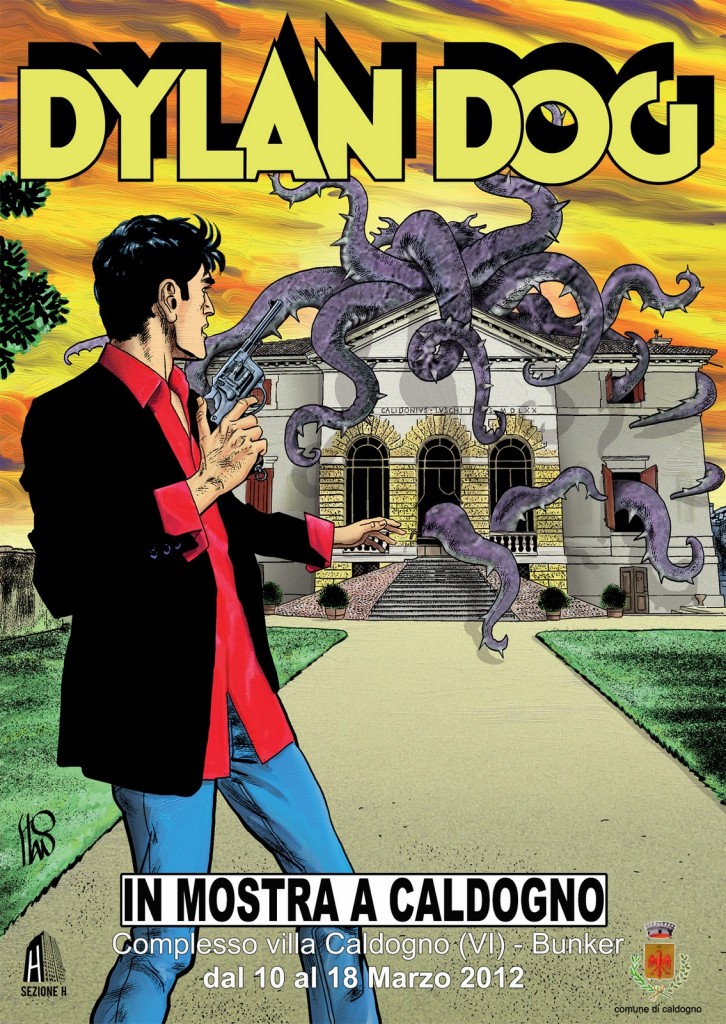 The Associazione Culturale Sezione H, with Yourban MusicLab and Schio Comics has organized a brand new event celebrating the cult comic icon Dylan Dog from March 10th to 18th, in Caldogno (Vicenza, Italy).
An occasion to meet  the myth and to celebrate the creative artists that have worked through the years to draw and write about this dark and charming man, ideated by Publisher Sergio Bonelli, recently passed over.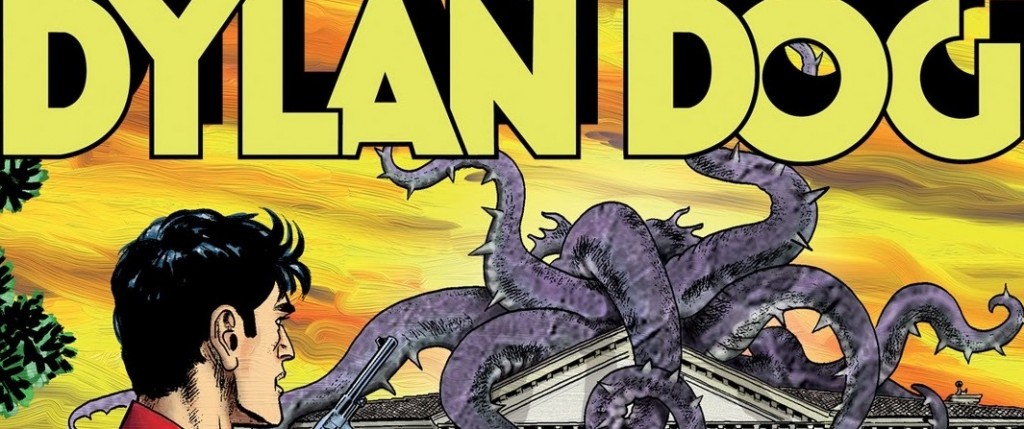 OPENING : Saturday  March 10th, 2012
H.3 pm, Villa Caldogno
Dylan Dog : meeting  Angelo Stano and Pasquale Ruju.
H. 4,30 pm,  opening
VILLA CALDOGNO
'The Nightmare's factory'
Workshop on comics
BUNKER
'Fun For Fans'
Dylan Dog's colours
The LoclaArtists meeting Dylan Dog
(artists:
BALDISSEROTTO ALBERTO
BARBIERI RICCARDO
BELLOTTO MARCO
BRUNELLO ALBERTO
CAZZOLA DANIELE
CECCON DAVIDE
CORRADI ALBERTO
DAL LAGO ALBERTO
DALL'OSTO TOBIA
ERMETTI LIBERO
FERRACINA MARIO
FROSI FRANCESCO
GIORGINI ALESSANDRO
GOTTARDO ALESSANDRO
ISELLO SARA
LUPATO GIACOMO
MANEA CARLA
MOGENTALE ROBERTA
PASIN MARCO
PICCININNO GIULIANO
PICCOLO CLAUDIA
RONDA TOMMASO
ROSSITTO JACOPO
RUBIN NICOLA
TERZO SOFIA
TRENTIN ALESSANDRO
TRENTIN ENRICO
VENZO MONICA
ZANELLA MELISSA
ZATTERA STEFANO
Bookshop
H.6.30 pm, Centro Polivalente Caldogno
"Dylan Dog Fan Film" directed by Denis Frison
Exhibition opening
Villa Caldogno – Via Zanella 3, 36030 Caldogno (VI) – Italy
FREE ENTRY
INFO: http://dydvicenza.blogspot.com/
Phone +39 333 470 8925 – +39 392 978 9722