The new generation of art is a mixture between street art and 3D paintings: here you are 3d street art!
Lots of contemporary artists, and writers too, are now involved in this particolar new art, and also some brands have adopted this vehicle in order to create their adv , for example Reebok Crossfit, which has created the 3d Street art view in London (with 3D Joe and Max): a long sidewalk nearby the River Thames transformed into a  scary cliff.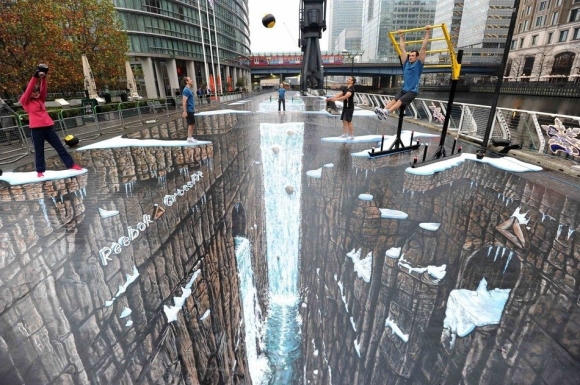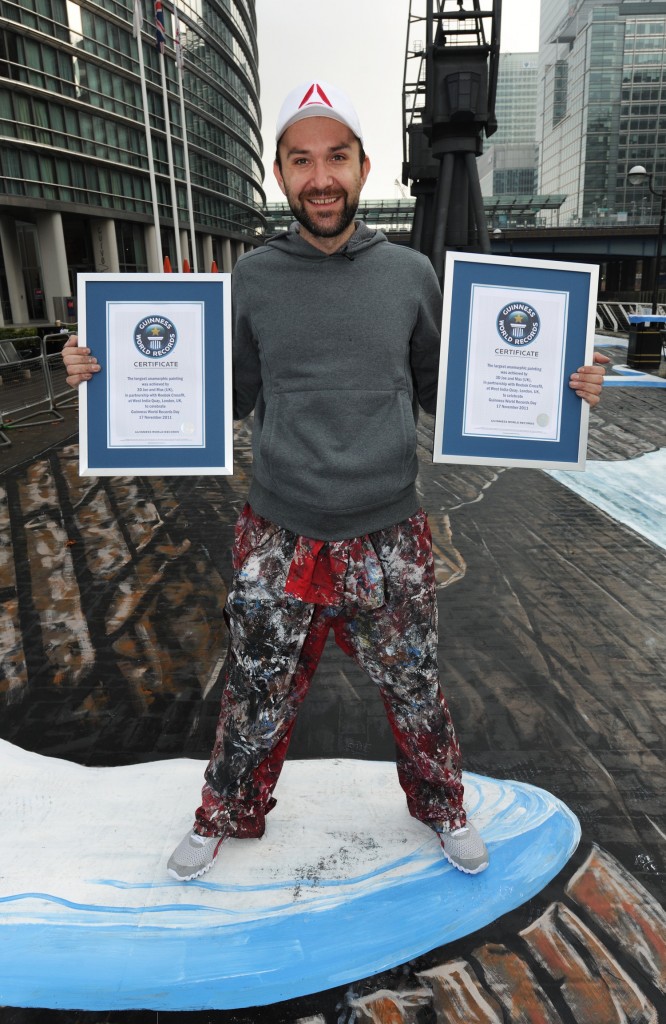 Have a look to these amazing artworks: from the floor to vertigo!