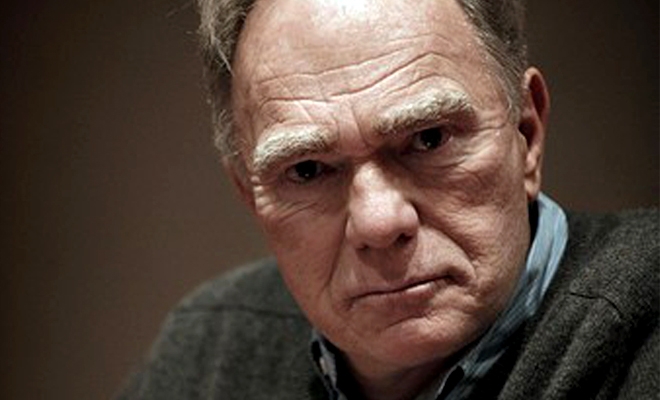 ROBERT MCKEE
Meeting the founding father of the screenwriters' bible, "Story: Substance, Structure, Style and the Principles of Screenwriting", and Hollywood's utmost inspiration to screenwriters.
Robert McKee regularly teaches an enjoyable and information packed 4-day, 32-hour intensive class to sold-out audiences around the world. Since 1984, more than 50,000 students have taken McKee's course in various cities around the globe: Los Angeles, New York, London, Paris, Sydney, Toronto, Boston, Las Vegas, San Francisco, Helsinki, Oslo, Munich, Tel Aviv, Auckland, Singapore, Barcelona, Stockholm, São Paulo, Colombia, and many more. The notable writers and actors such as Geoffrey Rush, Paul Haggis, Akiva Goldsman, William Goldman, Joan Rivers, Rob Row, David Bowie, Kirk Douglas, John Cleese, Steve Pressfield, among many others have taken his seminar.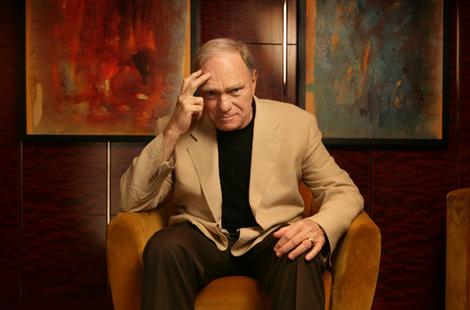 We have had the chance to meet him in New York where he held his lectures April 26-29, 2012. His next stop will be in Seoul in Korea October 29th – November 1st. All information may be found on http://mckeestory.com.
You started writing for the stage, what is the difference between writing for theatre and for film?
In terms of text there's an enormous difference. In the theatre the impact of a great play is 80% for the ear and 20% for the eye. A lot of the theatre, like Luigi Pirandello, is for the ear: you can close your eyes in front of a great play and listen intently to the dialogue and probably get a great deal out of the play because you've closed your eyes. But in cinema it's the other way around, it's 80% for the eye and 20% for the ear. You' re only half listening and what you're listening to is a combination between dialogue but also sound effects and music. In film you've got to be able to think in images, whereas in the stage you've got to think in terms of language. You have a license in the theatre to do what you don't have a license to do in film: in the theatre you can write dialogue in a way no human being has ever spoken in history. You may write not just a poetic dialogue, but the poetry itself is dialogue. And so the approach is one from the eye, the other through the ear; one from image, the other through language. The texts are quite different, but the form underneath is the same.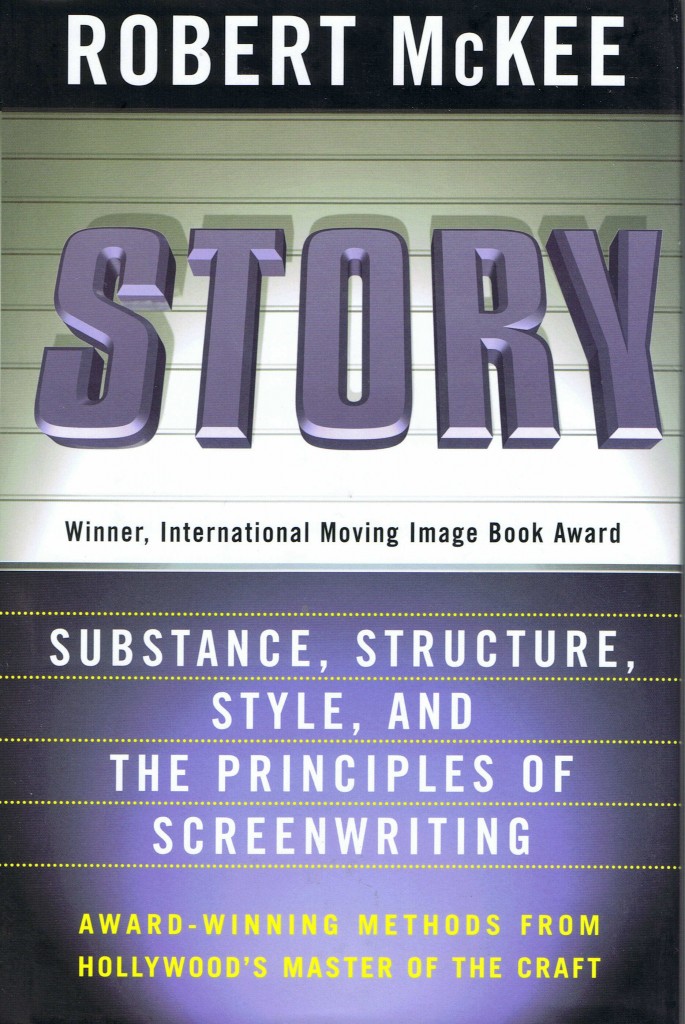 As regards movies, at the end of your lectures why do you always choose Casablanca to explain your story structure?
That's interesting because Casablanca actually began as a play and then it was reinvented into a film. I use it first of all because everyone has seen it. It's very important when I'm stopping and going for 6 hours that they've all seen the film and they can think about the work, free from any curiosity or involvement. But it's the perfect example for my purposes: it has six story-lines, a central plot, five subplots, it's a combination of political drama, love story, comedy, action, music. It is the most complete example that I can use to illustrate all the principles of my course. I've used other films, like Chinatown, Ingmar Bergman's Through a glass darkly, Woody Allen's Hannah and her sisters, and others. They're all fine, but none of them are as complete as Casablanca.
How has screenwriting changed through the years? Is it still possible to surprise audiences?
Of course it is. Storytelling hasn't changed in any fundamental way since and before Homer. Story is a universal form that is a metaphor for life as human beings. As a great critic Kenneth Burke said "it is equipment for living", and we have been telling each other stories since before the Gilgamesh. There is a difference of course, because of the concentration and incredible explosion of storytelling in the 20th century. By the time an audience gets to you as a novelist, a playwright, or film-maker, they have seen countless stories. They're very aware of technique and if you don't deeply involve them they become self-consciously aware. The war on cliche becomes even more difficult today because of the incredible quantity of storytelling that audiences have experienced, but so what? You have to be really superb and of course you can deeply involve and surprise, by being very good at it. There wasn't a great difference in the 19th century, there were hundreds of thousands of novels written in that period. So people who read had the same kind of saturation of experience. But when a great novel came along it would profoundly captivate people and give them great insight and surprise. So it's not any different today than it has ever been.
Is that why you often make reference to Aristotle in your teachings?
I make reference occasionally to Aristotle and other theorists like John Howard Lawson, William Archer and many other great writers. Henry James is a great novelist and critic, I reference at one point. It's part of the rhetoric to help students understand that there's nothing new. They're going to face the same problems that writers since Homer have been facing. There's a tendency for young people to want to believe that everything today is an exception. The only thing new is the history you don't know. They experience the exact same problem that all writers have had ever since forever: how to make sense out of life, how to express what it is to be human in the flex of time. I use history at times, and contemporary examples of course, just to make writers understand they're in a world that is changing and evolving but not in any essential way. They have to master the deep form that's been with us since the beginning.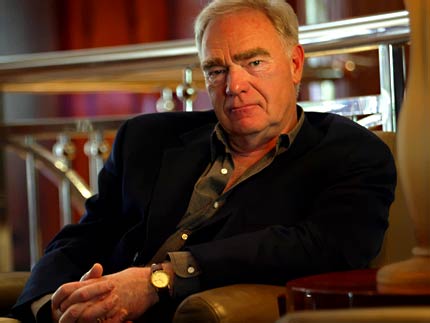 So what is your opinion of the "auteur theory", that sees the director as the de-facto author of a movie?
I think it's very destructive. There are two talents involved at the very heart of things. There is an original talent of creating worlds, characters and telling stories. Then there is interpretative creativity: the directors, the actors, the designers, the composers, the editors. But you must not mistaken interpretation as creation. It's like mistaking the conductor for the composer, the builder for the architect. The notion that the interpretation of the screenplay is the masterwork has resulted in very weak, boring unreleasable films for the last 50 years coming out of Europe. Europeans make far more films than ever get shown to anybody, governments support this, channeled through their television, like Canal Plus or Rai. But the government is supporting their cinema and they make many films that are never shown because they do not understand, or stress, the irreplaceable importance of original creativity in the screenplay. They think that style will substitute for substance and wonder why their film culture is languishing so often. What they do, is they cannibalise novels: directors add a cinematic style to novels which will not adapt to the screen, so you get soft decorative photography, sentimental acting and weak storytelling. The auteur makes a film that's really not very good, the critics declare it brilliant and give it incredible interpretations of deep meanings and then the film-maker can go to the government and say "I am promoting the country's culture so you have to keep financing me." So this little incestuous triangle goes round and round, and it has for decades, while the audience sits there watching Hollywood films.
by Chiara Spagnoli