GADDO DELLA GHERARDESCA
The acclaimed advertiser, descendent of one of the most ancient aristocracies, is a fond advocate of BOLGHERI MELODY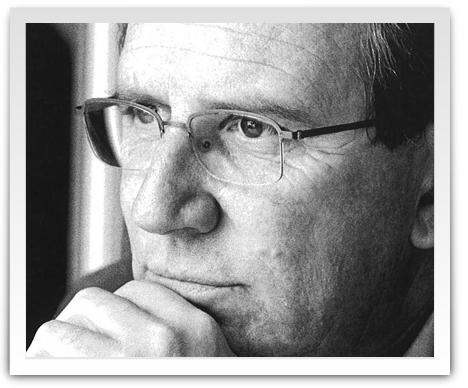 Count Gaddo della Gherardesca was born in Florence to one of Europe's oldest families, which records back to 745A.D. Dante Alighieri and Giosué Carducci have extolled the death of his ancestor: in 1289 Count Ugolino with his sons and grand-sons was detained in a tower belonging to the Gualandi family in Pisa and on orders of the Archbishop the keys were thrown into the Arno river and the prisoners left to starve.
The family's medieval castle Castagneto Carducci, in the Maremma region of Tuscany, is very dear to Gaddo. He has allowed it to prosper today in a voguish key: the estate is open to weddings, parties, cocktails, gala dinners, corporate lunches and dinners, seminars, presentations, tastings, fashion shoots, concerts, performances, to name only a few. The contemporary use hasn't annihilated the history that transpires in the castle walls through the family portraits, the gonfalons, the maps and the family trees where the most pedigreed Italian lineages intertwine. The coat of arms itself embodies the dauntlessness of the dynasty: Half Imperial Eagle granted by Frederick II, red evoking the enemies' blood, gold symbolising the land and fortified castles that allowed to defend Tuscany from the invasion of Moors and Saracens. All in the spirit of Tuscan warriorship.
The Gherardesca are without a doubt unyielding: they are the only family standing on the same lands for over 1200 years. They've always made it through the centuries, assail after assail, in virtue of alliances amongst Guelphs and Ghilbellines. Still today Gaddo feels unattackable in his homeland. Even when the paparazzi vexed him during his relationship with Sarah Ferguson, the brave night on the noble steed fought proudly having the villains chased off by his valiant gamekeepers.
Forged by a tough upbringing: back-less chairs, sleeping on any surface, duty to never waste a single crumb, military school where no heritage mattered, travels around the world mingling with everyone. All in the name of patriotism and honour.
Gaddo thusly is the utmost representative of his ancestors' temperament, as his many achievements in his job attest. First of all he hasn't confined himself to one area alone but is engaged in many activities. Primarily he has held various marketing roles, handling several major advertising campaigns. He is currently Vice-President of PRS, one of the most innovative companies to emerge in Italy in recent years and in this role, he is responsible for local TV, satellite TV, radio and internet, besides being President of the Magazines section of the Agency of Advertising Foundation.
To crown it all he is also promoter of the Bolgheri Melody, at its third edition, which has become one of the most reputed summer rendez-vous that combines wine, nobility, entertainment and culture. Bolgheri lies in the Province of Livorno and can be easily reached driving from the international airport in Pisa….let us discover all about it….
Your family has an ancient bond with the town of Bolgheri…
It could almost be defined as a one flesh bond since that area belongs to our family from twelve centuries, they arrived there in the 8th century. Even though we had control over Pisa for three centuries, we are Florentines from the 1500s and had a part of Sardinia under our supremacy for two centuries, Corsica and so on, we never abandoned Maremma. Bolgheri has always been the headquarters of the family until my great-great-grand-father chose to move us to the castles in Castagneto, Segalari and Donoratico guaranteeing us some privacy, contrarily to my cousins who are still in Bolgheri and are surrounded by tourists.
The poet Giosuè Carducci is another trait-d'union with your family and Bolgheri…
His father was a doctor and obtained medical practice in Bolgheri, in the very feudal tenure of the Gherardesca. Carducci spent most of his childhood there and eventually in his adulthood he celebrated in his 'Davanti a San Guido' the landscape of the area, tributing my ancestor Guido Alberto della Gherardesca for having planted several cypresses in 1840. Everyone thought he was a great landscaper but in actual fact he chose these trees because they were the only ones that would not be eaten by the cattle.
Moving on to nowadays…how did Bolgheri Melody take off?
It was conceived by Massimo Guantini and Sauro Scalzini. They both work music, one at La Scala in Milano, the other in the municipality of Castagneto. When they told me they had in mind to promote our area through music I was totally captivated. Italy should establish itself on culture and education. The stock market speaks clearly: the companies that capitalise the most are immaterial. But in Italy no-one takes this into consideration, especially in Maremma where there are a variety of food festivals but nothing that ever promoted culture. That is why we decided something needed to be done and we managed to involve the Philharmonic of La Scala in Milan and several prestigious artists such as Roberto Bolle, Roberto Benigni, Massimo Ranieri, Stefano Bollani, Giorgio Panariello, Gianna Nannini and Bryan Ferry.
Nonetheless the food and wine aren't neglected…
As the descendant of someone who died of hunger (Count Ugolino della Gherardesca), it's an aspect I have at heart! Thanks to the presence of the best Italian wines as Sassicaia, Ornellaia, Biserno, introduced by established food experts as Luciano Zazzeri or Fulvio Pierangelini, who has now retired, we also focused on linking food and wine to culture.
What is your role within this festival?
I deal with the financial aspect. Since I am vice-president of PRS, that deals with advertising, I'm in contact with a variety of companies who will listen to what I have to say. Thus, I managed to obtain various sponsorships such as Toremar, Acqua di Parma, Lexus, Persol, who testify that there is a selection of excellencies even in our promoters.
Considering there are several summer festivals that take place all over Italy, how does Bolgheri Melody stand out?
First of all it doesn't get a single penny from government grants. But most importantly we also pick the best for our programme. We want to avoid becoming a live jukebox where random music is played: each artist in every discipline represents an excellency. Not to forget the ravishing location: no other place on earth has the San Guido Chapel with such countryside scenery.
A quick aperçu of 2012's edition?
Roberto Bolle and Momix for ballet, Enrico Brignano and Zelig comedians for theatre. As for music there are the Nomadi for the pop repertoire, besides the several opera performances from La Scala: Rigoletto, Trovatore and La Traviata, as well as the operetta Il paese dei campanelli. Everything can be found on the website: http://www.bolgherimelodyfestival.it/it/index.asp. Roberto Bolle will open 2012's edition with a World Premier. He believed in Bolgheri Melody from the very start, he actually obtained a tour in Turkey through this festival because some of the guests who attended the past editions saw him and hired him.
In the previous years there were several people of the jet set attending…
Maremma is a very hidden site, but it's very loved. George Tupou V King of Tonga visited, just as the British Royal Family, Russian Millionaires and various artists as Mick Jagger. All sorts of people come here, but it isn't referred to as a flashy destination. Fortunately this area still keeps a low profile. Also at Bolgheri Melody 2012 many important figures will attend, but I'm more keen to see the local audience's response. 4500 spectators have come in the past and we hope that this year they'll be just as many enjoying each event and appreciating the work behind it.

by Chiara Spagnoli