SIGIS
The artist who invented the technique of Vinylism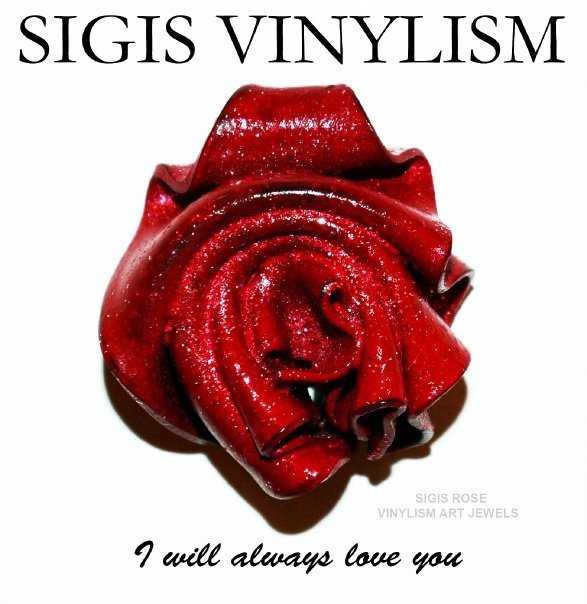 The Venice Biennale of 2012 has declared Matteo Vaccari Sigismondi an actual Art Maestro, bestowing him the official recognition of having invented an artistic technique: Vinylism.
The young Milanese artist, began as an enfant prodige deejay, in times when this profession could not be improvised, but required a good deal of preparation and skill. He bought his first vinyl when he was 5 years old and started travelling all over the globe at 16 to scout the scores of emerging bands to play on his consolle.
Music lies at the very core of his visual art. Vinylism is the technique he has invented to flex, bend and fold vintage vinyls in the shape of a mouth, which has become the trademark of the artist who uses Sigis as nome de plume.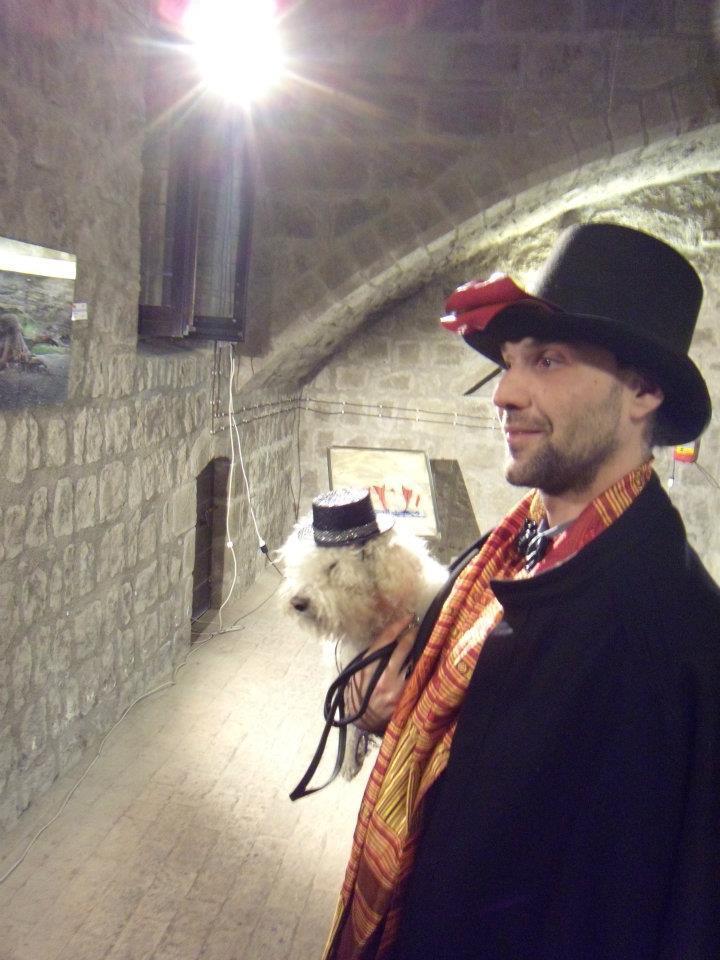 Some of his works already belong to prestigious collectors in the world of aristocracy, entertainment and finance. You may find his art in Monte Carlo's GAM Galerie and Pictural Surrealist Art Gallery, Moscow's OIOIOI International Art Gallery, Ceriale's Paul's Factory, Taormina's Taormina Gallery, and Turin's POW Gallery. His art has landed in the homes of collectors from Italy, Spain, Russia, Saudi Arabia, Israel and Georgia, but there might be other destinations that the artist isn't aware of.
In autumn 2012 Sigis will launch his own exhibition space in the slack centre of Milan: the Sigis Vinylism Art Atelier. This exclusive artistic venue, within the living room of Sigis' home, besides being the temple of Vinylism will also be the cenacle for budding artists.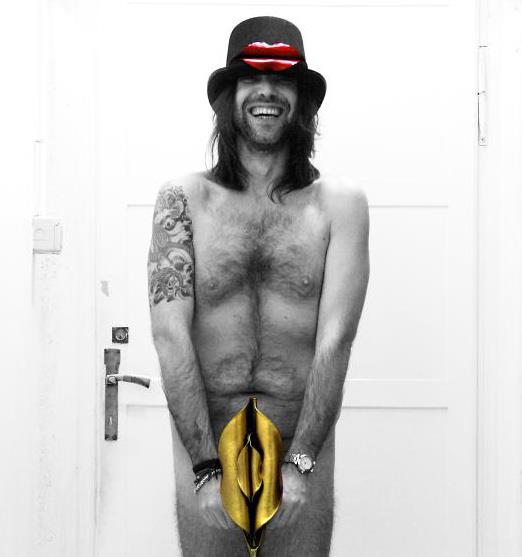 First of all how did you discover Vinylism?
It all occurred by chance. I used to be a professional deejay and I was totally engaged in sound design. One night, a year after my father's death, some vinyls bent unexpectedly. As soon as I saw this I understood that my path had been set, so I started flexing vinyls.
Why do you twist them into a mouth shape?
It was the result of a series of experiments, initially it all started with a rose, since it originates from a phrase of my mother on my father's coffin. She was ill, on her wheel-chair, and she took the flower teary-eyed and handed it to me saying: "it all starts and it all ends with a rose."
How will the rose end it?
My goal is to see that rose, which was also placed on my mother's coffin when she left me,  in one of the temples of Contemporary Art, MoMa…for me it stands for MoM.
When did you begin your creations as a visual artist?
It all began the night of August 8th 2007. It was during the days of my father's death as well as the anniversary of my parents marriage. I've always had an inspiring example of love from my parents: they met the evening of my father's birthday party on June 23rd and 45 days later they got married. They spent their entire life together, obviously with their ups and downs, quarrels, the illness which has doomed this house, a degenerate son who wanted to be a deejay since he was a child, but despite it all, they have loved each other until the very end. This is the story that lies behind my artwork, the conflict that I grew up with: my family's heritage clashed with the choices I made of an artistic career, my father expected me to take on a more distinguished job and never really approved my choices. It was tough for me to pursue a life in the arts, I was continuously fighting within the household to stand up for my choices. Nevertheless I'm terribly grateful to my parents who have bequeathed me the great gift of freedom. It is thanks to what they have left me that today I can totally devote myself to my art, it is actually therapeutic for me. I try to report everything as a sort of artistic diary, through metaphors, colours, provocation. Vinyls reflect the twists in my life: disks bend but never break.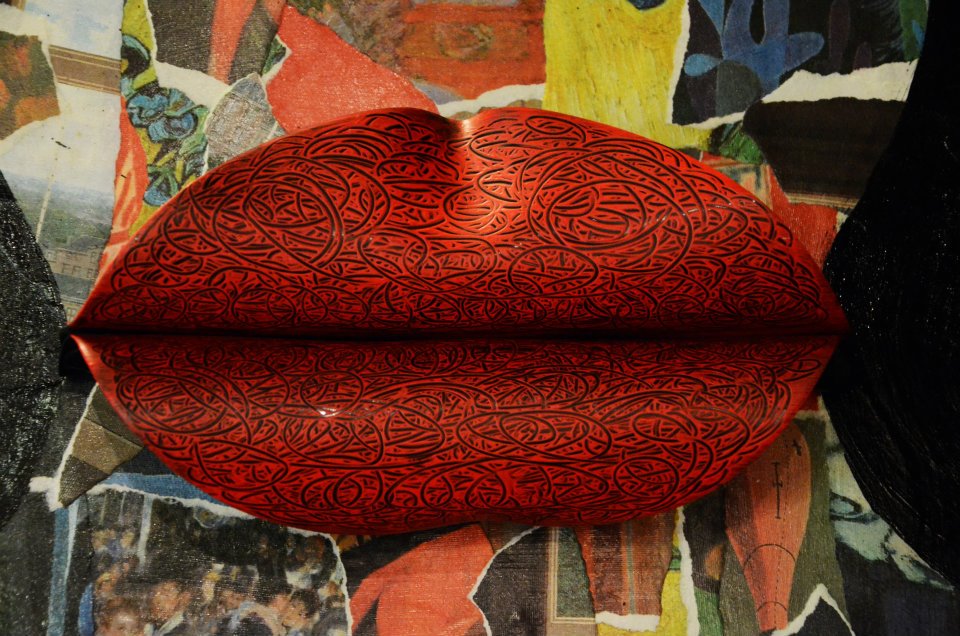 When you warp a disk is it a form of rebellion to life?
It's an act of love. My intention is to make it immortal, since technology has changed the way we approach music. Vinyls, besides being an icon, have been a home companion for many generations. Digital music is cold, distant, untouchable, whilst analogical music has a different vibe and warmth. Now everything is virtual, even visual art is moving on to this trend leaving a tremendous gap to the tangible.
What is your opinion of today's art system?
Too many people within the art business are focused on the financial aspect of branding an artist rather than judging the beauty and message that lies behind the actual work. On top of it, often the selection is done according to a non-artistic criteria. To put it bluntly, many artists get chosen because of their direct interaction with some curators. Therefore I like to taunt this approach through mockery and that's how I came up with The Golden Pussy. It represents the emblem of the art market, but it can obviously be extended to other fields: female sexuality capitalises more than art. In several occasions I attend artistic venues wearing my top hat and holding my golden pussy sceptre, encouraging people to come and kiss it.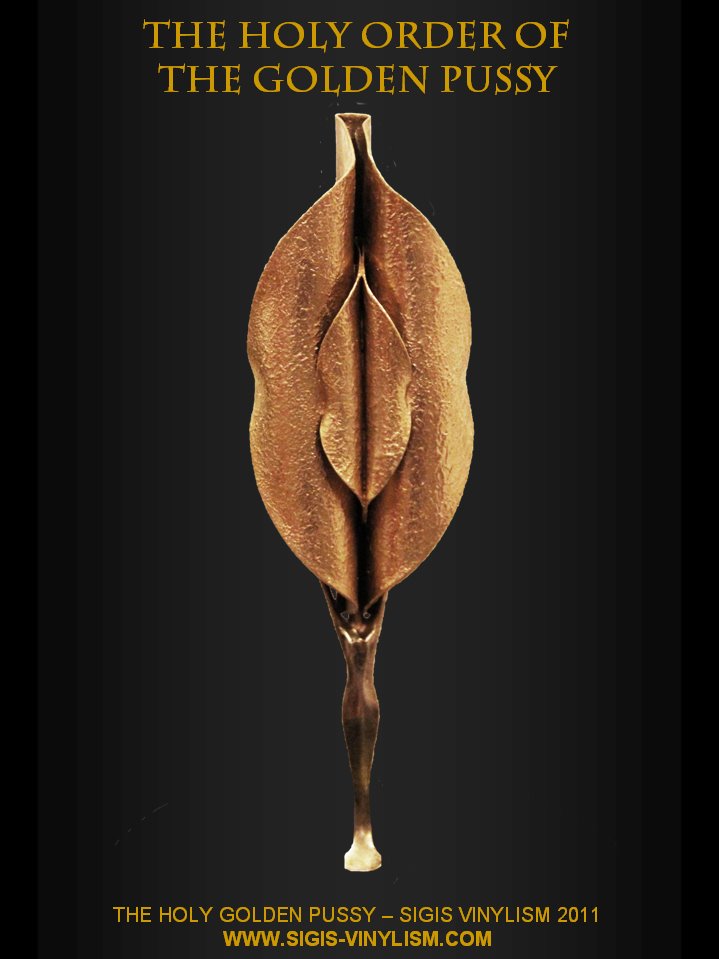 On this wave you also decided to open your own atelier…
Indeed. The living room of the house I grew up in where I still live today. I want people to be able to come and observe where my art gets to life. The location is excellent since it's in the heart of Milan's cultural whereabouts: from my windows you can see Villa Necchi Campiglio that hosts the Fondo Ambiente Italiano, which is renown to subsidise art and culture. With the SIGIS VINYLISM ART ATELIER I intend to give visibility to other budding artists to show their work, so that visitors may have the freedom to pick the creations they like best. I'll select the artists on the grounds of their work, definitely not on any other criteria. As for my personal goal, it isn't to get rich out of this, all I aim for is to take my rose's journey to an end, at MoMa.
Do you have a travelling mate?
Nerone, my pastore bolognese, who is with me wherever I go. I share this adventure with this fluffy pooch.
When will you open the Vinylism Art Atelier?
In September…stay tuned…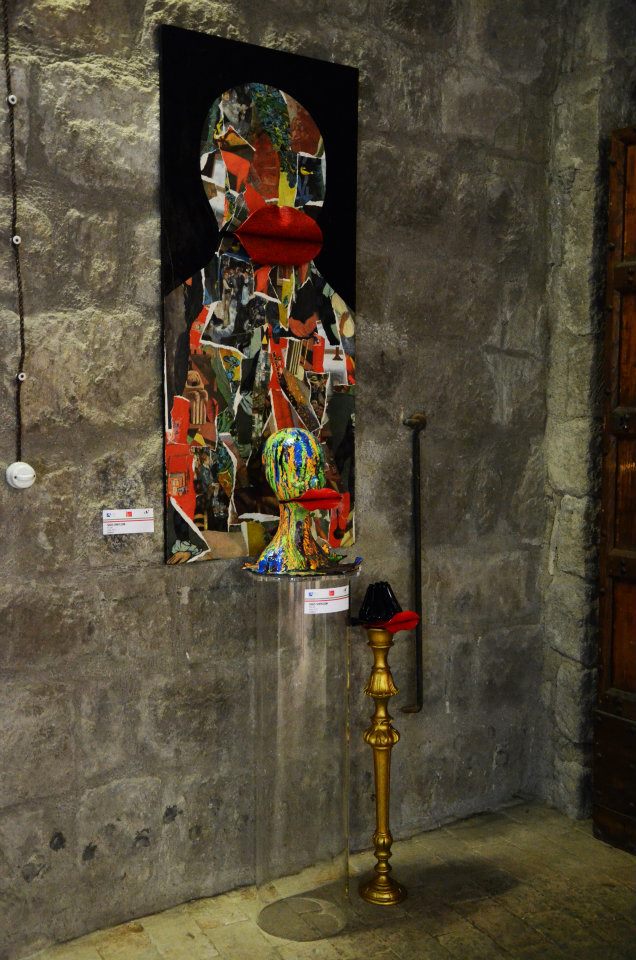 by Chiara Spagnoli