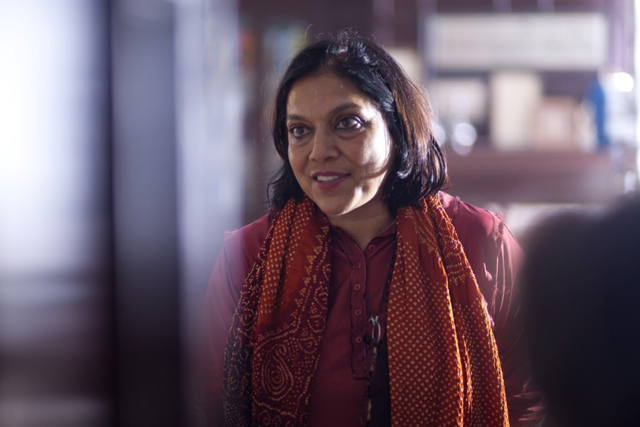 The film will have its world premiere screening on the evening of August 29th
Starring Riz Ahmed, Kate Hudson, Kiefer Sutherland, Liev Schreiber, Martin Donovan, Om Puri and Shabana Azmi
The Reluctant Fundamentalist, the new film directed by Mira Nair, will be the opening film at the 69th Venice International Film Festival (29 August – 8 September 2012), directed by Alberto Barbera and organized by la Biennale di Venezia chaired by Paolo Baratta. The Reluctant Fundamentalist is produced by Lydia Dean Pilcher and presented by Doha Film Institute.
Based on the best-selling novel of the same title, translated into 25 languages, The Reluctant Fundamentalist is a riveting international political thriller that follows the story of a young Pakistani man, chasing corporate success on Wall Street, who ultimately finds himself embroiled in a conflict between his American Dream, a hostage crisis, and the enduring call of his family's homeland.
The director of the 69th Venice Film Festival, Alberto Barbera, has declared: "The Festival's opening night will feature a film that provides much food for thought. It is a choice that intends to highlight the growing role of female creativity in all spheres of culture and contemporary society. Mira Nair has made ??an exemplary film adaptation of a novel that deals with the topical issue of fundamentalisms of any kind or nature. With great sensitivity, subtlety and remarkable sense of cinematic narrative, the director is never reluctant to take a difficult stand, inspired by profound ethical and moral reasons that, although choosing to face reality, still reject its compromises and aberrations".
The Reluctant Fundamentalist which screens out of competition stars Riz Ahmed, Kate Hudson, Kiefer Sutherland, Liev Schreiber, Martin Donovan, Om Puri, Shabana Azmi, Haluk Bilginer and Meesha Shafi. The Reluctant Fundamentalist will have its world premiere screening on the evening of August 29th  in the new Sala Grande (Palazzo del Cinema), following the opening ceremony. Adapted by William Wheeler, with the Screen Story by Mohsin Hamid, and Ami Boghani and produced by Lydia Dean Pilcher, The Reluctant Fundamentalist, the latest Doha Film Institute's international financed film,  is a Mirabai Films and Cine Mosaic production.
The film was shot in the cities of Lahore, Delhi, Istanbul, New York  and Atlanta.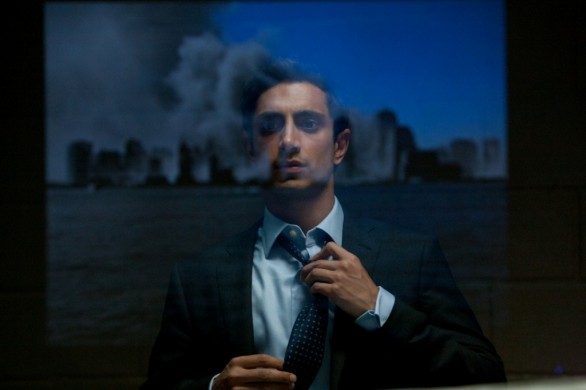 The rich visual style is supported by the cinematography of Declan Quinn, production designer Michael Carlin, Costume Designer Arjun Bhasin and Editor Shimit Amin. The music includes both the old and new Pakistani cool sounds with the iconoclastic Michael Andrews scoring and a stunning new original song by Peter Gabriel.
K5 International is handling international rights with Hal Sadoff for DFI and Bart Walker of Cinetic handling North America
Mira Nair, Golden Lion winner in 2001 for Monsoon Wedding, returns to the Venice Film Festival for her fifth time, after having participated in Competition also in 1991 with Mississippi Masala, in 2002 with the episode from the collective film 11'09'01, India, premiered Out of Competition, and in2004 in Competition with Vanity Fair.
Synopsis
Student demonstrations are raging in Lahore, as young Pakistani professor Changez Khan and a journalist, Bobby Lincoln, share a cup of tea and conversation.  Princeton-educated Changez tells Lincoln of his past as a brilliant business analyst on Wall Street. He talks of the glittering future that lay before him and the beautiful and sophisticated Erica whom he was set to share that future with.
But then 9/11 changes everything. Attitudes shift dramatically – his very name and face rendering him suspect.  Returning to his homeland and the family to whom he is very close, he takes up a post as lecturer at the local university, a hotbed of radicalism and the new militant academia.
The collegial pretense of the meeting in a Lahore teahouse, between Lincoln and Changez, slowly gives way to why the unlikely pair has gathered on a summer day – another professor has been kidnapped by extremists, and the clock is ticking toward a deadline for his execution. Changez's family is being harassed and is in real danger. Bobby is there to listen, with an agenda of his own. Taking us through the culturally rich and beguiling worlds of New York, Lahore and Istanbul, The Reluctant Fundamentalist is an exploration of prejudice and the phenomenon of globalization that is both exhilirating and deeply unsettling.
Biographical notes
Accomplished film director, writer and producer Mira Nair was born in India and educated at Delhi University and at Harvard. Her debut feature film,Salaam Bombay! (1988) was an international critical acclaim, nominated for an Academy Award for Best Foreign Language Film in 1988. It won the Camera D'Or at the Cannes Film Festival and a BAFTA Award. Her next film, Mississippi Masala (1991), an interracial love story between an Indian woman and an Afro-American, was presented at the Venice Film Festival. Subsequent films include The Perez Family (1995), about an exiled Cuban family in Miami, and Kama Sutra: A Tale of Love, a story set in India during the 16th century, about two girls who were raised together though they came from different social classes. Nair directed in 1998 My Own Country based on Dr. Abraham Verghese's best-selling memoir about a young immigrant doctor dealing with the AIDS epidemic. In the summer of 2000, Nair shot Monsoon Wedding, a story of a Punjabi arranged marriage, winner of the Golden Lion at the 2001 Venice Film Festival. Monsoon Wedding also won a Golden Globe nomination for Best Foreign Language Film and opened worldwide to tremendous critical and commercial acclaim. Nair's next feature was an HBO original film, Hysterical Blindness (2002). The film received great critical acclaim and the highest ratings for HBO, garnering a Golden Globe for Uma Thurman and two Emmy Awards for Gena Rowlands and Ben Gazzara. In May 2003, Nair helmed the Focus Features production of the Thackeray classic, Vanity Fair, in which Reese Witherspoon plays the lead, Becky Sharp. The film was premiered at the 61st Venice Film Festival. In 2005 Nair directed The Namesake, based upon the novel of the same name by Jhumpa Lahiri. Following the tragic events of September 11, 2001, Nair joined a group of 11 renowned filmmakers, each commissioned to direct a film that was 11 minutes, 9 seconds and one frame long. Nair's film is the true story of a mother's search for her son who did not return home on that fateful day. In 2007 she produced with her company, the New York based Mirabai Films, AIDS JaaGo, a collection of four short films about the AIDS epidemic in India. In 2008 she directed How Can It Be?, an episode from the movie 8, a series of eight short films centered on the eight Millennium Development Goals. In 2009 Nair directed a short film, starring Natalie Portman and Irrfan Khan, that was included in  New York, I Love You, an anthology film consisting of eleven short films, each by a different director. In 2009 she also directed Amelia, a biographical film of the life of Amelia Earhart, starring two-times Academy Award winner Hilary Swank.
Since ever sensitive to social issues, Mira Nair shares her energies among filmmaking and the two non-profit organizations she founded. In 1988 with the proceeds from the film Salaam Bombay! she established the Non-profit organization Salaam Baalak Trust, which has had a direct impact on the government policy concerning street children in India. Twenty years after, Salaam Baalak Trust is running twenty five care shelters that offer a safe and welcoming environment to 5000 street children every year. In 2005 Nair founded Maisha, a centre in the East Africa providing film labs and workshops for aspiring screenwriters, directors, actors, technicians, and documentary makers coming from Uganda, Tanzania, Kenya, and Rwanda.
Notes to Editor
About Doha Film Institute (DFI): Incorporated in May 2010, Doha Film Institute (DFI) is Qatar's first independent cultural organization dedicated to enhancing the cultural impact of film, improving industry expertise and building a sustainable film industry in Qatar. Since its inception, DFI has led Qatar's national mandate to invest into the development of the creative industries, and supports the country's 2030 vision for the development of a knowledge based economy. DFI's co-production slate includes 'Black Gold', by Jean Jacques Annaud released in 2011, 'The Reluctant Fundamentalist', directed by Mira Nair and 'The Prophet' which is currently in pre-production.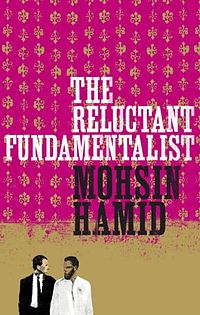 by Ilaria Rebecchi