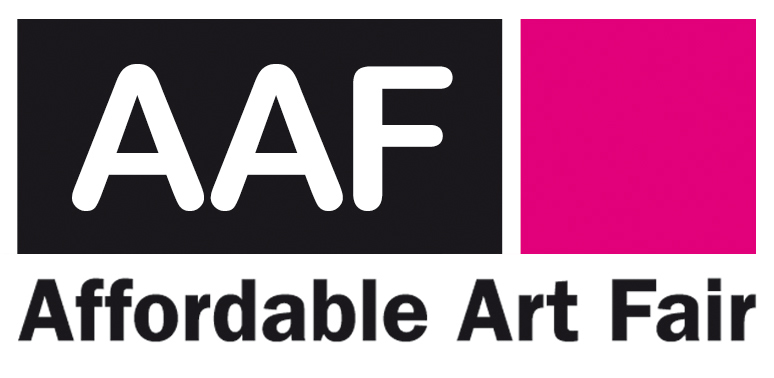 It is a truth universally acknowledged, that a single (or even united) man in possession of a good fortune, must be in want of an expensive piece of contemporary art. The market trends in this field are hard to decipher. What determines the price of a creative work of today? Why are there some oeuvres that don't seem to have a particular charm to them  but are highly rated? And most importantly do the abundantly wealthy get the chance to hang a fine piece of modern art in their homes?
Well the Affordable Art Fair, as the name suggests, allows art lovers to acquire art work at very good deals: the fair's dictum is that each work costs less than £4000, but mainly the range is above or below £1000.
ARTISTIC DOUBLE-DATE
Battersea Park! 20 – 23 October 2011
Stunning collections are to be found from both household names and rising stars along with educational workshops and areas to chill out and soak up the creative atmosphere. The showcase encompasses a varied array of paintings, sculpture, photography and original prints priced between £40 and £4,000 from over 110 galleries. Established as one of the leading and most popular art fairs in the UK, the relaxed and informal atmosphere of AAF never fails to draw in the crowds fair after fair. Since its 1999 launch, AAF's successful formula has become a global phenomenon, with fairs now in London, Bristol, New York, Amsterdam, Brussels, Sydney, Milan, Singapore and Melbourne.
In addition to exhibiting work from more established names, AAF is renowned for showcasing undiscovered talent and giving stars of the future a chance to shine. This year 24 artists will be featured as part of the Recent Graduates Exhibition, which brings together the cream of the crop from this year's art graduates.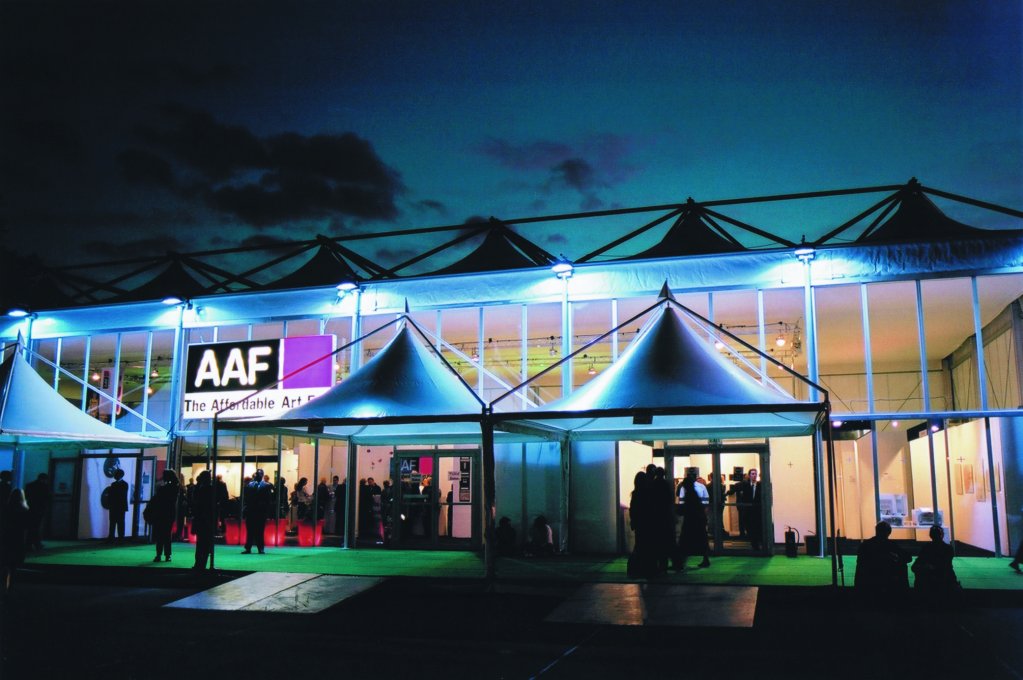 The Affordable Art Fair isn't just about buying art, art lovers can also take part in the many free, fun and informative workshops as part of an extensive education programme for all ages. From printmaking workshops with Artichoke Printmakers to sculpture demonstrations with well-established sculptors Kaleidoscope, visitors have the opportunity to learn about a variety of fun art techniques. Younger visitors can enjoy art-themed activity packs, and for adults in need of a little light refreshment, the Laithwaites Bar will be the perfect place to relax with great wines and good company.
Hampstead Heath! 27 – 30 October 2011
This additional artistic engagement complements the previous programme with a fantastic variety of workshops and events. 90 galleries will be exhibiting an exciting mix of well-known and emerging artists and it promises to be a fun day out for both art lovers and families alike.
The Affordable Art Fair's ethos is all about making art accessible and fun, that's why the Contemporary Arts Society (CAS) will be onsite throughout the fair, offering daily talks on how to start collecting art, helping you to spot the next big thing! Furthermore there is an exciting new competition for undiscovered and emerging artists: The Cass Art Prize. Artists have been submitting original art work inspired by Hampstead Heath for a chance to win £1000 and have their artwork exhibited at the fair. The winner will be chosen by a panel of judges including AAF Founder Will Ramsay and announced at the fair's Private View on Wednesday 26 October.
The Affordable Art Fair also offers a host of free activities to get the whole family involved. AAF Hampstead welcomes the wonderful Printmakers in Residence, who will be inviting visitors to create their own piece of art using their 'Heath Robinson' inspired printing press made primarily from a garden roller. Each print created will contribute towards a large mural of Hampstead Heath that will be on display throughout the fair, really giving the community a chance to get involved and create their own masterpiece. Hampstead School of Art tutors will also be providing daily hands-on workshops across a range of media.
To catch a glimpse of what's on offer ahead of the crowds why not head on down to the Charity Private View on Wednesday 26 October. All ticket proceeds will benefit the Royal Free Charity whose tireless work ranges from pioneering research that revolutionises patient care through to displaying artwork to create a healing environment.
by Chiara Spagnoli