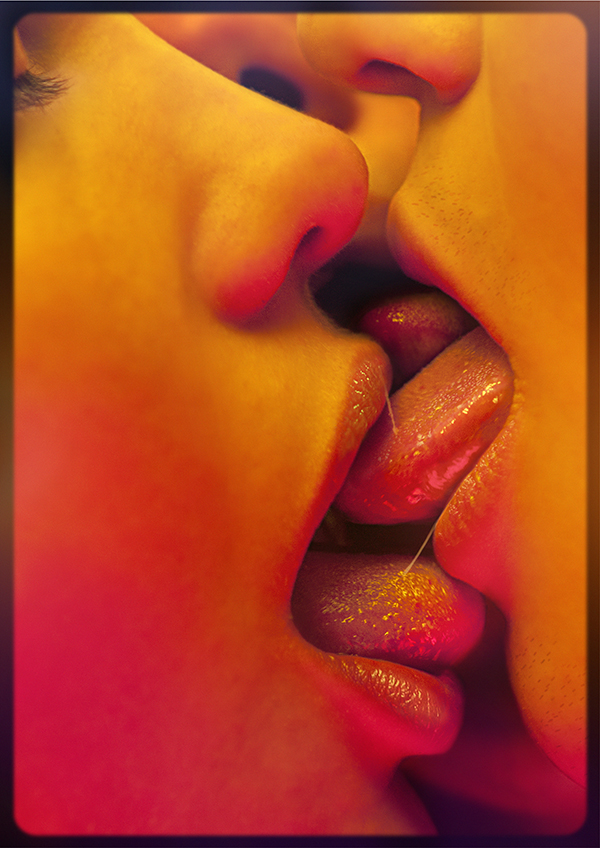 Could Love be Gaspar Noé's most scandalous film? The mystery deepens around this recently finished work, presented in the Grand Théâtre Lumière, in 3D.
Having only arrived in Cannes on Monday, May 18, Gaspar Noé is adding the finishing touches to his film, as has already happened at the Festival. With no time to answer questions from journalists, very little information is available about the film: indeed, nothing more is needed to increase the curiosity surrounding Love.
It has already been seven months since we were first enticed by a poster showing three entangled tongues. This released a flurry of activity on the social networks, and this was only the beginning. In April came two new posters, one X-rated, to further clarify the film's nature.
Finally, a director's statement is released; Love will not be violent like Irréversible (Irreversible) (Competition, 2002) or Seul contre tous (I Stand Alone). "It only deals with sentimental violence and loving ecstasy" Gaspar Noé ensures us. The film is about a young man named Murphy, who is twenty-five years old, married and with one child. One day, while alone in the house, he reminisces about his relationship with Electra and their burning, passionate love affair full of excess.
The French director uses this scenario to show love in its most carnal state. "A melodrama that transcends the ridiculous division that dictates that no normal film can contain overly erotic scenes even though everyone loves making love." As transgressive as it may seem, Love thus promises us a little melancholy punctuated by moments of happiness.
Related Images: