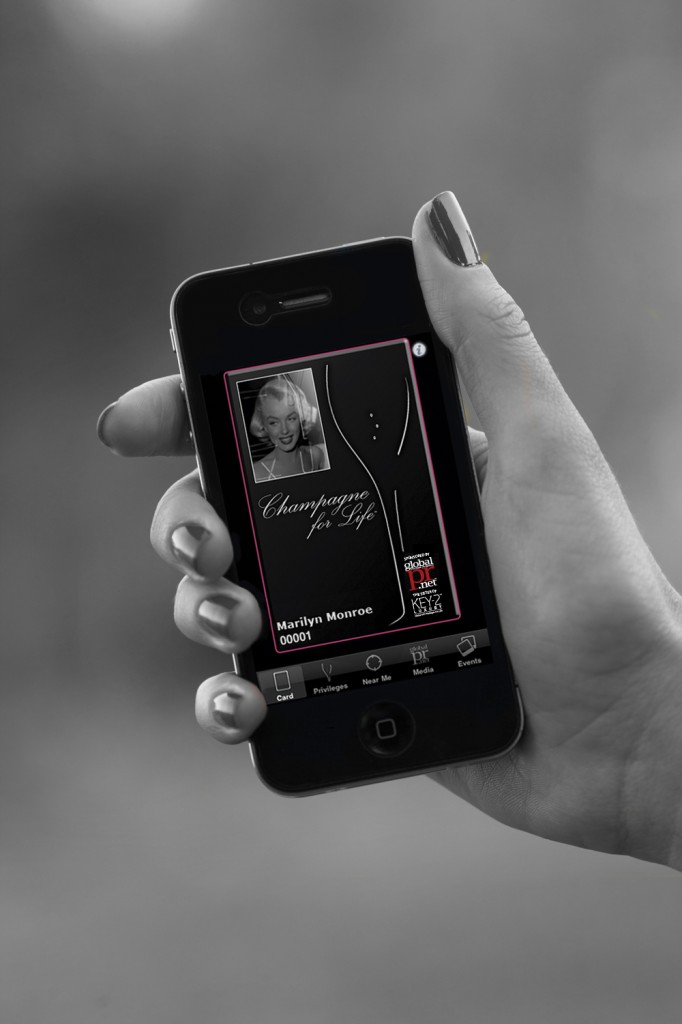 I wish you a Sparkling Christmas
You better not cry,

Better not pout,

I'm telling you why…

Because this Christmas you could receive 'Champagne for Life'

This is the introductory jingle to the glamorous 'Champagne for Life' Christmas membership gift.

Well-established Gentlemen Clubs are just a small example of the prestigious scene accessible solely to the male gender. 'Champagne for life' goes upstream. Girl power seems to be the precept of this nifty woman-only network, partnering with the finest establishments in town. A burst of effervescence floods the female high society: a cosmopolitan gentlewoman need not fuss with cards or cash, but by simply flashing her 'iPhone APP', a complimentary glass of champagne is smoothly proffered to her. All the pulchritudinous partnering venues hold the affiliates' personal contacts should they wish to reserve an area for a special occasion. Needless to say that the ladies who already have a membership card have regular access to all 'Champagne for Life' events.

 

To vouchsafe the initiative's success is the hallmark of the luxury lifestyle holding company, Freeholdings, with hedge fund godfather Lord Fink and luxury lifestyle expert David Johnstone. To become part of this network of influential women the fee of £500 is a bagatelle for the luxury of a life-time.Scientific research has attested that moderate consumptions of Champagne are beneficial to people's health. The high amount of antioxidant polyphenols in sparkling wine can help prevent deterioration of brain cells due to oxidative stress and the trace minerals such as magnesium, potassium, zinc, and lithium are natural mood regulators. Subscribing to `Champagne for Life` sounds like killing two birds with one stone: turns out that the glamourous life is actually good for your physical well-being as well as your amour-propre!
Seems impossible to disagree with the catchphrase "Champagne for Life is the perfect gift for ladies as it's not just for Christmas but Life!" It definitely embodies the must-have paraphernalia of the contemporary sophisticated lady.

 

 
 by Chiara Spagnoli