by Chiara Spagnoli Gabardi
'Moomins on the Riviera' brings to the big screen the charming characters by Tove Jansson. Finnish film producer-director Hanna Hemilä and French animation film director-producer Xavier Picard joined forces back in 2010 to create a unique hand-drawn animation technique inspired by the original comic strips.
In this Exclusive Interview, director Xavier Picard explains the making of the movie:
What triggered you to animate the Moomins?
Moomin Comic Strips are a master piece of drawings and are delicious, intelligent and funny stories. I love them and as soon as the movie rights was available, Hanna Hemila and I rush out to have them.
Were you a fan of Tove Jansson and did you meet someone close to her to inspire the making of your movie?
Yes, I love Tove Jansson's world and I've read everything on her and see the most possible of her drawings and paintings. I've met her niece – Sophia Jansson – who is the person who knows the best Tove's world. She advised me along the production.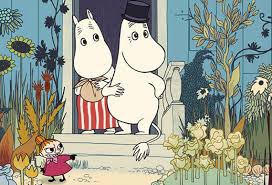 Is the younger generation acquainted with these Scandinavian hippopotamuses?
Never speak about hippo! Moomins are imaginative creatures and Tove didn't like to hear about hippo. Yes of course, the Moomins are very well known by the Scandinavian younger generation. But not only, English and Japanese love them too.
How has your collaboration with Takashi Masunga prepared you for the making of this film?
Unfortunately, Takashi was not involved in this project. My friend passed away last January. He battled cancer with grace, fortitude and courage.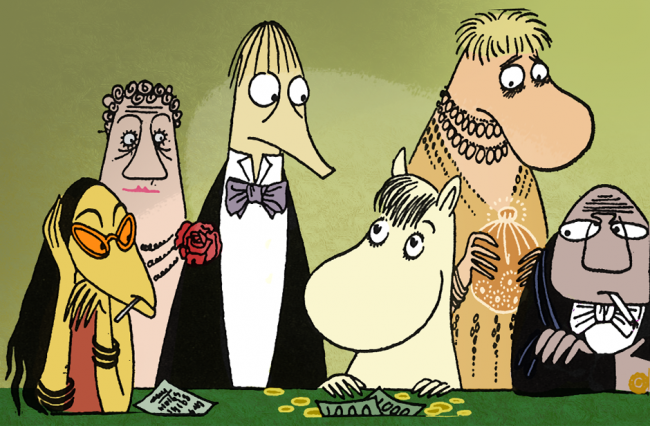 In the era of 3D animation is it unusual to carry out the 2D tradition in the Western world, as opposed to the the way it is established in the Japanese anime nowadays?
Moomins on the Riviera is maybe one of the last movie fully hand-drawn on paper sheets with pencil as they still do in Japan. 3D animation is another world.
Why did you choose the story set in the Riviera?
In order to put the Moomins out of their world. Like this, they act like "fishes out water".
Have you ever heard of Sergio Tofano's comic strip 'Signor Bonaventura'? Do you think that would make a good animation movie?
Yes of course, I love the design. Thank you for the idea.
Do you have anything in the works?
I would love to do "Moomins the movie II". It's on discussion.
Related Images: