Auditorium – Parco della Musica, Rome
22-23 July 2011
Two days of electro, dance, indie, live-shows, dj sets and performances.
A music party with:
Primal Scream, Apparat, Modeselektor, Lamb, Cocorosie, Zero 7, Gold Panda, Prins Thomas, Fuck Buttons, Pathosformel + port-royal
and many others. 
After last year's amazing success, MIT – the festival dedicated to new sounds produced by Musica per Roma in collaboration with Snob Production  – is back on July 22-23 with a new edition featuring the most interesting artists on the international scene. Two days of music and celebrating in both external and internal areas of the Auditorium, from the open-air cavea and the halls to unusual places as corridors, foyer and bar, where to discover live sessions, dj sets, performances and installations.
Meet in Town 2011 opens with a tribute to a band that, like few others, have been able to move beyond style boundaries, mingling various traditions and features together, above all bringing the world of indie rock into that of dance and electro, the two key elements around which the MIT concept revolves.  Following this path, Bobby Gillespie's band Primal Scream will perform their album Screamadelica in its entirety on the Auditorium cavea stage, the only Italian date of the new tour dedicated to the twentieth anniversary of their masterpiece.
The festival line-up is composed of many other artists who are marking, each with a personal and particular style, the musical universe of new sounds. Starting with Apparat, whose latest album on Mute (due in the summer) will premiere at MIT: songs produced and performed live with a band, and stylistic innovations including – to everyone's surprise – the development of melodies and vocals.
Also from Germany are Modeselektor, the two Berlin producers who, after experimenting innumerable genre innovations, are now a landmark for the European dance and electro scene.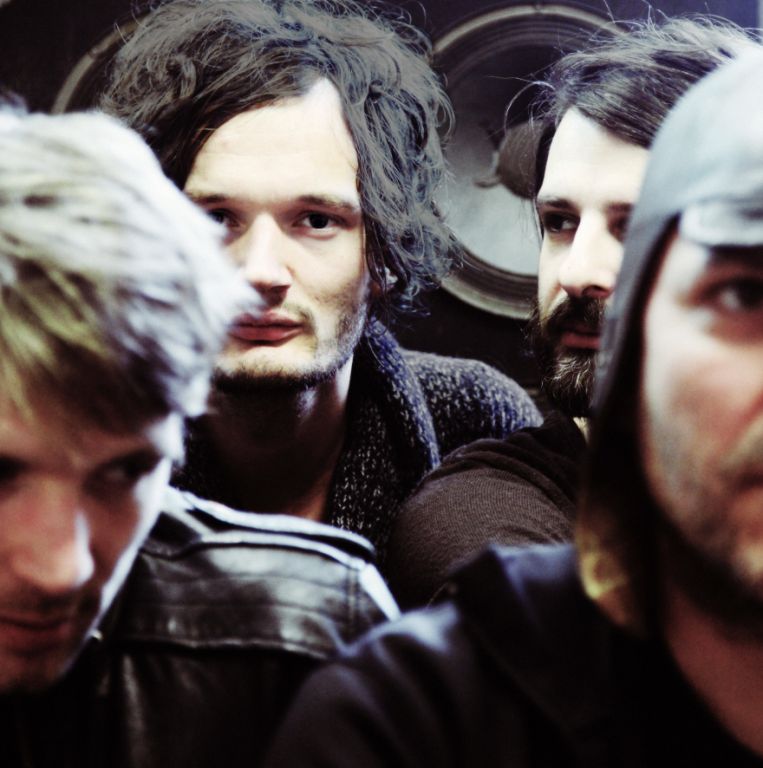 Just as lucky as theirs is the story of two groups that, after hitting the indie charts,  gained a wider success: Lamb, a duo formed by Andy Barlow and Louise Rhodes, with their intense mix of classical pop and electro sounds, and Zero 7, considered, along with French Air, one of the leading formations of the 2000s music characterized by trip hop, soul, and easy listening.
On the indie front, CocoRosie will perform live in the Sinopoli hall with all their naive and unpredictable style made of intimate melodies, astonishing arrangements, toy instruments and whispering voices. Stateless will present their new excellent work Matilda released by Ninja Tunes, while Fuck Buttons, among the most acclaimed groups by both audience and indie crtitics, and  Walls  will perform original dj sets that will unveil their particular musical background.
In addition to the "rulers" of the international electro scene, Meet in Town line-up  will be sprinkled with child prodigies as Gold Panda, a leading figure of indie-electro along with Fourtet, and Nicolas Jaar live with his band.
The program also includes dance music and the Auditorium will host a real party: the long-awaited sets by Norwegians Prins Thomas and Todd Terje, by Gadi Mizrahi (from the New York duo Wolf + Lamb) and the live sessions by Tiger & Woods, Onra, Space Dimension Controller and Lukid. And then the showcase of Kindred Spirit label, produced in collaboration with The Embassy of the Kingdom of the Netherlands, and selections by dj Hendrix.
In the end, not to be missed is Alcune primavere cadono d'inverno, performed on both days, an original show produced by Pathosformel, an extraordinary theatre group of the contemporary Italian scene, together with the Italian indietronic duo port-royal that composed the music for the occasion. A co-production Fondazione Musica per Roma and Centrale Fies especially for MIT.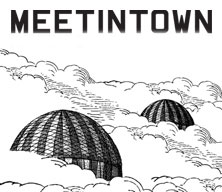 LINE UP:
Friday, 22nd July
Primal Scream perform Screamadelica
(UK – Creation – live) – only Italian date –
Zero 7 (DJ)
(UK – Atlantic – dj set)
Fuck Buttons (DJ)
(UK – ATP recordings – dj set)
Walls
(UK/ITA – Kompakt – dj set)
Pathosformel + port-royal
(ITA – Alcune primavere cadono d'inverno – MIT 2011 creation)
Kindred Spirits showcase:
Furlan Williams
(NED – live)
Jameszoo
(NED – live)
KC The Funkaholic
(NED – dj set)
Saturday, 23rd July
Modeselektor
(GER –  BPitch ControL – live)
Apparat Band
(GER – Mute – live)
Lamb
(UK – Koch Records – live)
CocoRosie
(USA – Sub Pop – live)
Gold Panda
(UK – Ghostly Int/Notown – live)
Nicolas Jaar & Band
(USA – Wolf + Lamb/Circus Company – live)
Prins Thomas
(NOR – Full Pupp – dj set)
Todd Terje
(NOR – Full Pupp/Permanent Vacation – dj set)
Gadi Mizrahi (Wolf + Lamb)
(USA – Wolf + Lamb – dj set)
Stateless
(UK – Ninja Tunes – live)
Tiger & Woods
(ITA – Editainment/Running Back – live)
Pathosformel + Port-Royal
(ITA – Alcune primavere cadono d'inverno – MIT 2011 creation)
Onra
(FRA – All City Records – live)
Space Dimension Controller
(IRL – R&S – live)
Lukid
(UK – Werk Discs – live)
DJ Hendrix
(ITA – Reincarnation – dj set)
And more…
Daily general admission: 40€
Two-day ticket (on sale until May 31st): 60€
MIT – Meet In Town is produced by Musica per Roma
In collaboration with Snob Production
Artistic direction and Communications:  Snob Production
www.meetintown.com – www.auditorium.com – info@snobproduction.it
Related Images: