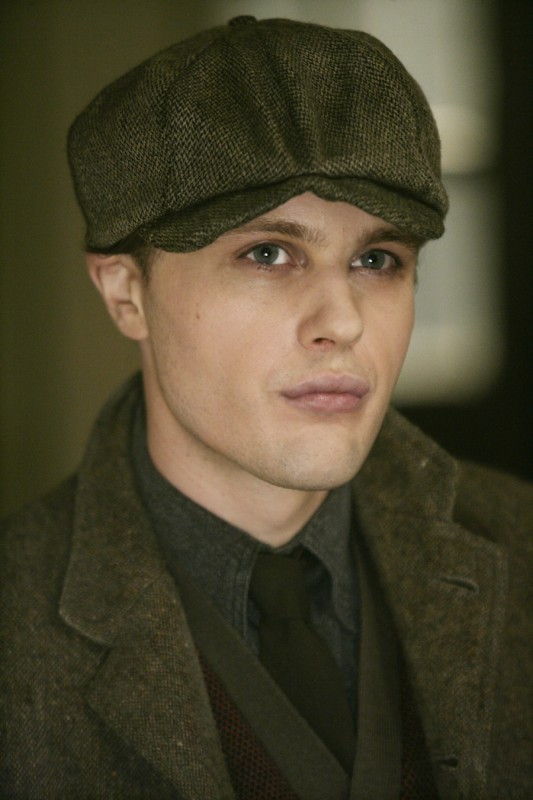 INTERNATIONAL ROME FILM FESTIVAL
After Keira Knightley, Eva Mendes and Valeria Solarino, it is time for the men's red carpet with Aaron Eckhart, Michael Pitt and Jesse Eisenberg
 
In this edition celebrating the beauty of Keira Knightley, Eva Mendes and that of the Festival's patroness, Valeria Solarino, the International Rome Film Festival will be welcoming also three male outstanding guests: Aaron Eckhart, Michael Pitt and Jesse Eisenberg.
The first will be in Rome to present John Cameron Mitchell's film, Rabbit Hole, produced and interpreted by Nicole Kidman. Aaron Eckhart is Howie Corbett, happily married to Becca (Nicole Kidman). Their perfect world changes forever when their son Danny is involved in an accident. Rabbit Hole will be screened on Monday 1st November, at 5:00 p.m.
Michael Pitt will be walking down the Festival's red carpet as one of the protagonists of Boardwalk Empire: a series produced by Martin Scorsese who accepted to film the pilot episode, which the Festival will be screening on 3rd November at 7:30 p.m. within the Official Selection (Out of Competition). 
Finally, Jesse Eisenberg will be in Rome for The Social Network: a film which tells the story of Facebook, from its foundation to the 600 million dollar lawsuit against one of its creators, Mark Zuckerberg. The film will be screened on Monday 1st November at 10:30 p.m. within the Special Events section. 
by Ilaria Rebecchi