by Chiara Spagnoli Gabardi
If you happen to wander amongst the booths of the Summer Fancy Food 2014, – taking place at the Javits Convention Center of New York from June 29th until July 1st – and you want to try the best cheese of the show, go to the Liuzzi Angeloni Cheese stand.
The Liuzzi Family makes 16 different cheese to say the least, in the family-owned Connecticut based cheese-plant that is active since 1981. Cacioricotta, Caciocavallo, Fior di Latte, Scamorza, Burrata, Stracciatella are just a few of the delicious relishes they make, not to mention the Italian cheese that is the utmost unfindable in the United States: Stracchino.
Liuzzi Angeloni Cheese – which was awarded with the First Place Gold Medals in Ricotta and Fresh Mozzarella by the American Cheese Society – now came up with a new scrumptious cheese that no one has ever made before: Smoked Ricotta.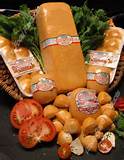 Vice President Ralph Liuzzi, in this exclusive interview, explains how the family tradition has lead to the creation of this milky-delight:
How did the entire cheese production begin in your family?
It all started in Italy, in a small town called Noci, in Puglia, probably in the late 1800s, around 1887. My great-grandfather would go to collect milk with his horse and carriage and would bring it back to his own farm and make his own farmstead cheese, like caciocavallo, scamorza, fresh mozzarella, and ricotta. As time went on he extended the line of manufacturing. Then my father's generation came along and he opened a smaller plant in Italy and had that until he had to go into the military. After that he decided to move to the United States and introduce cheese to the US, he worked for a brief time in a small plant in Connecticut and in the early 80s he found a location, where he opened a retail outlet and started manufacturing his own cheese in America.
What cheese do you make?
Fresh mozzarella, caciocavallo, scamorza, burrata, stracciatella, stracchino, which is a new item for us. And lately we started making a traditional item, ricotta, and took it a step further and decided to smoke it, which gives it a hint of smoked flavour and disenhances the ricotta flavour.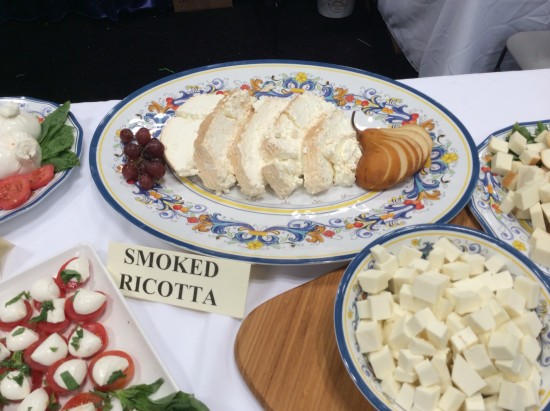 So, what inspired the Smoked Ricotta?
Talking to some chefs: they were looking for some different ways to make simple filled items, like eggplant rotolini, and they wanted to get some extra flavour. And this is what came to mind. We don't do large amounts of it. We give it to select chefs in the New Haven area and in New York, recently also in Colorado. We are accustomed to serving restaurants in Connecticut. Out of State we use distributors to get our products to the final destination.
What's next in your milky creations?
We are hoping to work on some newer items. We just found a source of buffalo milk, in the States. It's only in development stages, we're doing some experiments and hopefully there's some potential there to introduce some new items, along that line.