by Chiara Spagnoli Gabardi
Gabriel Cowan is an American producer and film-maker who launched his own company in 2008, New Artists Alliance, now in the making of its 18th feature film. Of the five narrative features sold at South By Southwest 2013 (SXSW), three of them were produced by Cowan including the Audience Award Winner 'Cheap Thrills'.
Most recently, Cowan presented at the TriBeCa Film Festival two incredibly empathetic indie films, 'Loitering With Intent,' directed by Adam Rapp, in which two struggling actors attempt to write a screenplay amid assorted distractions during an ensemble week-in-the-country and 'Just Before I Go,' where a man on the verge of giving up on life travels to his hometown to make amends, this film marks Courtney Cox's directorial debut,
Gabriel Cowan shares in this Exclusive Interview the way he became one of the most highly reputed producers in the world of indie cinema:
How did you first get into production?
My first career was as a musician: when I was in high school television came to do a rockumentary on my band, where I worked with someone named Robbie Robertson, who had a band called The Band and did records with Wry Cooter and Jackson Browne and got to tour the world. I was one of those people who always had a videocamera and I was making continuously little short films, editing in camera. As I was approaching thirty I realised that if I didn't rebrand myself in that direction – going back to school and getting a Masters degree in film directing – I would have never done it. So I applied to several schools and got accepted by the California Institute of the Arts and that's where I met my film partner, and I've been making movies ever since.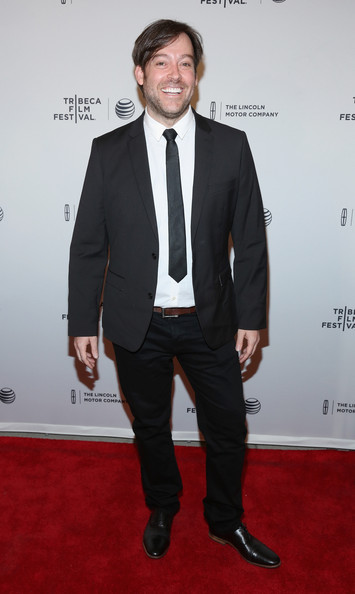 Now you have your own production company, New Artists Alliance…
Yes, now we're about to make our 18th feature film.
You seem to be very supportive of budding directors…
Absolutely.
Do you like being a philanthropist?
Completely, I think that it starts with a genesis, just like when we made our own first film, which was a great experience. It was 'Breathing Room' and it was shot in seven days for sixteen thousand dollars and we sold it around the world, it got into many festivals and was an incredible experience. Even more than making money and getting into festivals was the experience of shooting, editing and testing a feature and getting it out to the world. And my partner, John Suits, and I thought it would have been wonderful if we could provide this experience for other filmmakers and this is part of what we try to do. Eleven of our eighteen films have been with first time directors.
What is it in a script that strikes you and makes you want to produce it?
Characters. Somebody who starts in one place and you relate to them, the way they grow through an experience that leads them to discovering themselves. We just did a movie called 'Cheap Thrills' where there is a massive character evolution and it would be easy to pigeonhole that movie into a horror genre but really I think it's a character piece and that is why I think we won the Audience Award at SXSW we also won about half a dozen awards at other festivals.
Besides producing you often direct…
I think it really helps to be a director as a producer. First of all you know what you need in the edit, as well as knowing a lot of the technical things required, since some producers struggle with this. John and I tend to do the sound and a lot of editing on our movies and having those skills really helps us keep the budgets down and hopefully the quality up. I love directing but when you're focused on that you are fully absorbed in one film, whereas you can produce more than one movie at once. So I'll direct a movie maybe every two or three years, it's my passion, it's fun in a different way. I love when everything gets completely crazy and I get to save the day with certain shots.
As a producer you have two stunning films at the Tribeca Film Festival…
'Loitering With Intent' directed by Adam Rapp and 'Just Before I Go' that is Courtney Cox's first feature as a director.
So how did you get involved with Courtney Cox for 'Just Before I Go'?
This is where movies and music collide for me. I was in a band, years ago with David Arquette and we were very close and it was exactly while he was courting Courtney, then they got married and I went to their wedding and we were very close for a very long time. Then I was doing other musical things and I was in and out of town and moved to New York. We eventually lost touch and saw each other once or twice a year. But he did write me a recommendation to get into film school and also sent me various versions of the script he directed, 'The Tripper' and as I started making more and more features I would reach out to him. After ten years I run into Courtney at a charity event for an organisation called IOES, which is an environmental school at UCLA, and she asked me what I was doing. I was leaving the following day for South By South West where we had two movies premiering, when she heard that, she told me she had just found a script she wanted to direct and was looking for a producer. I read the screenplay while I was at SXSW and was laughing out loud and was very touched by it. At the time it was about 130 pages long and a lot needed to be cut, so I sent her a thorough email with my notes. When I returned to Los Angeles we met and decided to starting working on it.
What struck you about David Flebotte's screenplay?
This story is tackling some real issues and it's really about self-acceptance, that's the theme of the film and what struck me.
Have you already planned distribution for 'Just Before I Go'?
We just premiered last night and many distributors were interested. My expectation is we will get on ten thousand screens, whereas 'Spider-Man' opened on four thousand. We are also going to the Cannes Film Market with the film and we'll see about international distribution.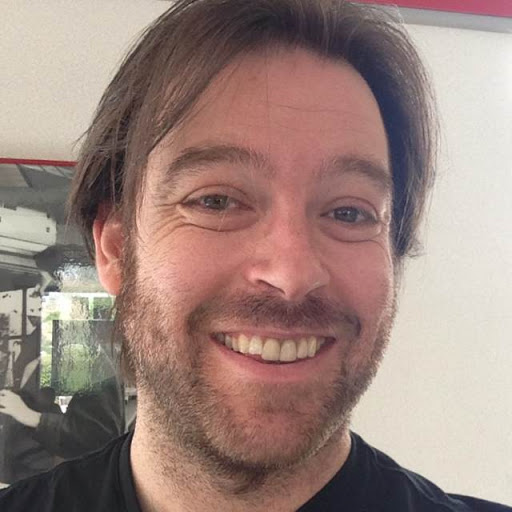 The other film you brought to Tribeca is 'Loitering With Intent' how was it to work with director Adam Rapp?
I had met him only once, he came on to the film just a month or six weeks before we shot. There was somebody else attached, who got busy with another film. This often happens with lower budget movies, someone gets the opportunity to work on a bigger film and they can't miss that chance. Adam is tremendously talented and he is also a very nice person. He has an incredible level of confidence in his directing: he knows exactly what he wants, if he sees it in one take he does't get another one he just moves on. It was inspiring to watch him work.
As a filmmaker did you feel you could relate to the characters who are trying to pursue a career in the business? Did it remind you of your early days in the field?
Completely. Also it's about running into your own limitations. The struggle between the two main characters ultimately is about mediocrity versus genius and how to reconcile with wanting to be a genius when maybe you're mediocre. I think that's a strong argument and something that a lot of us deal with as artists. In my own career, as a musician, I spent a couple of years doing a solo record, but I was never quite as good a singer as I needed to be to have my music represent me. I think confidence is a key factor to pursue your goals: the important thing is getting things done and what I often see, is people who are striving for perfection and don't complete their projects. It's never going to be perfect, Martin Scorsese's movies – which I love – are never perfect if you really tear them apart, especially the cutting and the continuity. But the work is amazing and speaks for itself.
How about your upcoming movie as a director?
It's called '3 Nights in the Desert' with Wes Bentley, Amber Tamblyn and Vincent Piazza, who is about to star in 'The Jersey Boys', the new Clint Eastwood movie. They are all incredible actors. We had just done a whole pocket of genre pieces, we had done science fiction movies, horror films, thrillers and really just wanted to do a character driven drama. We ran across a script written by Adam Chanzit, who is an Award-winning playwright and is about former musicians and there is all sorts of drama when the band breaks up and they come together for a reunion and everything starts off great; but as they spend the weekend together the past comes up and the drama comes out. It's really about when you give up your dreams and what makes you happy as a human.
Is there a genre you still haven't tested, for instance like a period film?
There is a little bit of a period piece vibe in 'Just Before I Go' when there are the 70s and 80s flashbacks. It was great for the first time to rent those older cars and have every room adorned with the devices of that period, which was my time. I would love to do a film which is completely set in a different era, my father wrote a book which is called 'The People versus Clarence Darrow' who was the lawyer who did the Scopes Monkey Trial, that dealt with evolution versus creation and whether Darwinism could be taught and he won the case. Henry Fonda played him in a television movie in 1974. My father's book explains how Clarence Darrow was hired by the unions that in 1911 blew up the Los Angeles Times Building in retaliation. Clarence got all of them off, except for one, who was the one who was the most powerful; therefore Clarence Darrow got everyone antagonising him and they framed him for bribing the jury and went on trial for his own life.
Sounds like a great story. Do you think you could make such a period film with an indie budget?
I do think it's possible. What sells the period is your wide shots, that's all you need to focus on for each sequence, which you can do digitally now. As long as you've planned out that, then you can live on the close-ups of the actors.
How about the other films you've produced that are coming out?
'Making The Rules' comes in May, through Lionsgate, it stars Jaime Pressly and Robin Thicke and one of our best friends from school, Jimbo Lee, directed it. We also did a documentary, which is Ben Lear's directorial debut and is called 'The Ordinary World' and is about a screenwriting class that I started for juveniles who are being triad in adult courts. We have a movie called 'The Scribbler' which is coming out in August, that was directed by John Suits, my partner, with Katie Cassidy and Michael Imperioli. A film that is just going through post-production is 'Conspiracy on Jekyll Island' and it's going to be an amazing political thriller about the Fed and the system on which our money is based: the reason that our economy collapsed is that it's based on nothing, it's based on virtual numbers. It used to be gold but now it's credit. So what happens if the bottom gets ripped out, is what the film focuses on, since we're now living in the computer age and if someone hacked into that system that would be the real terrorist attack.
Have you thought of co-producing outside the United States?
We're always looking into opportunities like that, one of the things that is going to make that possible is the tax incentives, like the ones in Ireland, the UK, in Brazil. We just need to find the right project, but there is one that would we shot in the UK and India at the end of the year, this is a big action movie.
Would you be willing to leave indie productions for bigger ones?
We'll see. What I love about independent cinema is you can find a story that you like, that you can relate to and you don't have to ask permission, you can just go do it.
Related Images: