by Chiara Spagnoli Gabardi
Milan's opening of Expo, on May 1st, had an international flavoured version of Turandot, staged in the world-renowned milanese opera house.
Puccini's masterpiece marked the debut of conductor Riccardo Chailly at the helm of musical ensembles of Teatro alla Scala. This was also the first time that Luciano Berio's ending to the unfinished operatic work of Puccini was performed at La Scala (as opposed to Franco Alfano's more frequently used version, commissioned by Arturo Toscanini). The staging was by Nikolaus Lehnhoff and the cast that performed the opera starred Nina Stemme as Turandot, Aleksandrs Antonenko as Prince Calàf, Maria Agresta as Liù, and Alexander Tsymbalyuk as Timur.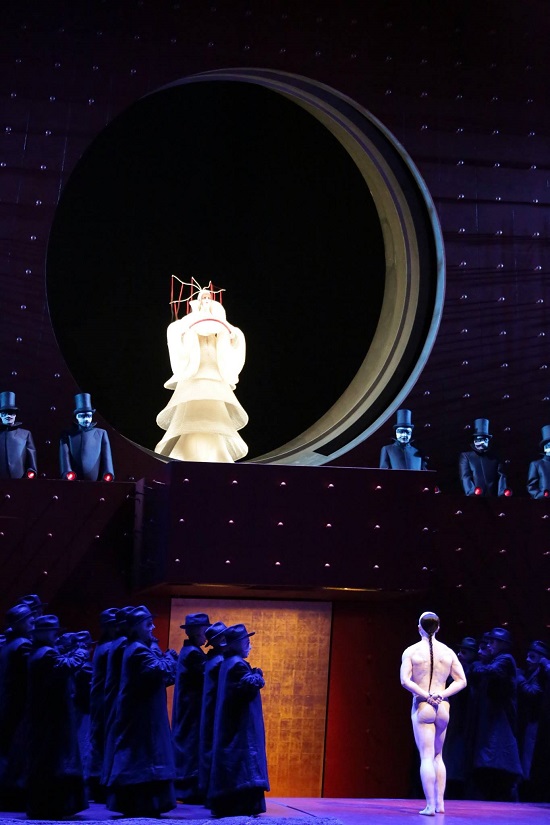 The story set in China – that involves Prince Calàf falling in love with the cold-hearted Princess Turandot – is enchantingly framed in a red box. The woman incapable of loving is dressed up as a spider: a ruthless black widow ready to send any of the men who fall for her to their death. The emotional drama requires that any suitor attempting to obtain permission to marry the ice princess must solve three riddles. Any wrong answers result in death. The pathos is cushioned by Commedia dell'Arte inspired Ping, Pang and Pong, as Nikolaus Lehnhoff opts for fire sprouting on stage and choral numbers are populated by expressionist masks that disguise and reveal the many facets of mankind.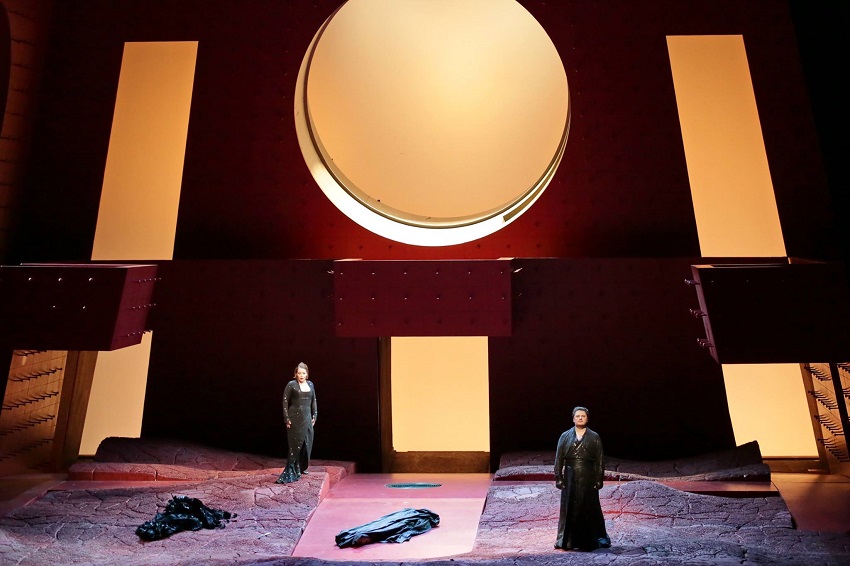 In this sinister setting the Princess presents her first riddle to the intrepid Calàf: Straniero, ascolta! "What is born each night and dies each dawn?" The Prince correctly replies, Speranza (Hope). The Princess, unnerved, presents her second riddle Guizza al pari di fiamma "What flickers red and warm like a flame, but is not fire?" The Prince thinks for a moment before replying, Sangue (Blood). Turandot shaken presents her third riddle Gelo che ti da foco "What is ice which gives you fire and which your fire freezes still more?". As the prince thinks he proclaims "It is Turandot!" When Calàf passes the test and Turandot still refuses to marry him, he offers her a way out: if she is able to learn his name before dawn the next day then at daybreak he will die. Only Liù, his slave girl, knows his name but will not reveal it. When tortured she will ultimately say Amor (Love) and die. As one love unrequitedly departs, another finally finds its long awaited accomplishment: when the Prince and Turandot are left alone the princess' icy heart melts as Calàf takes her in his arms in spite of her resistance and kisses her.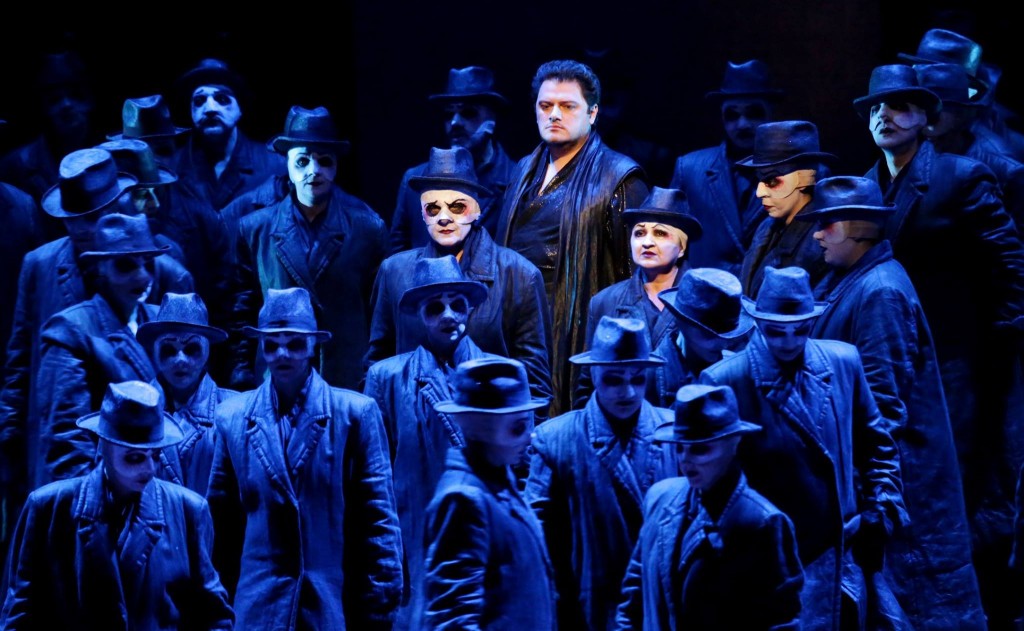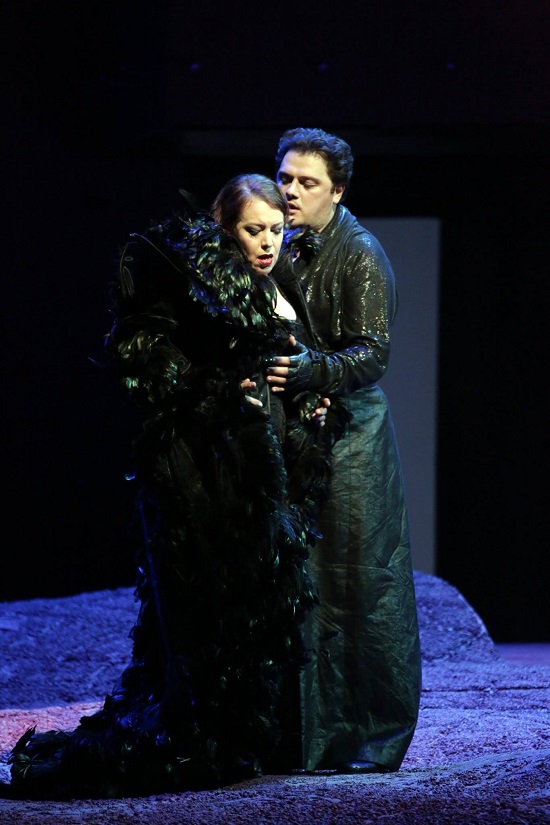 Thunderous chords, mechanical jabs, rampaging timpani and braying brass build up this cataclysmic opera adaptation of the collection of Persian tales. Chailly's Modern and Romantic elements combine majestically with Raimund Bauer's set design mirrors and Andrea Schmidt-Futterer's cutting edge costume design. Nina Stemme's godlike presence as Turandot and Aleksandrs Antonenko's powerful voice – that he firmly holds in the famous Nessun dorma – balance in a timely manner the opera's journey from tyranny to love.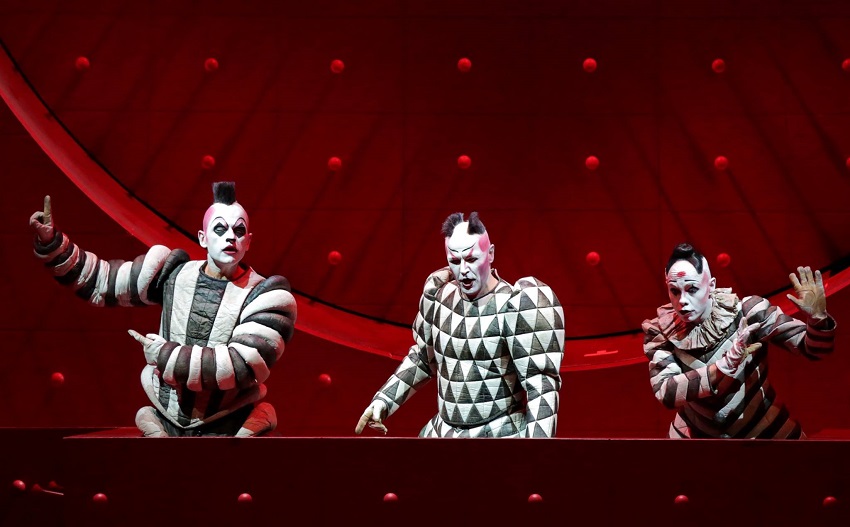 Related Images: