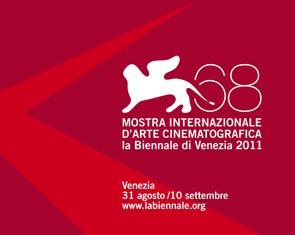 "Orizzonti 2011" is the Venice Film Festival 2011 section aboit the exploration of doing cinema in contemporary world, crossing different languages and direction's attitudes.
In the year of Visual Art at the Biennale of Venice, the Festival will introduce and present very particolar films made by directors who work with images in movement.
From historical movies, to biopics, crossing animation cinema, comedy and dramatical pieces.
– different languages hidden by images in the movies by Mark Lewis, Yuri Ancarani, Rirkrit Tiravanija, Devin Horan, Nicolas Provost, Flatform o Eija-Liisa Ahtila.
– the power of post-production in Yves Caumon, Amir Naderi, Shinya Tsukamoto, Kim Kyungmook, Gurvinder Singh, Teresa Villaverde, Amiel Courtin-Wilson;
–  a new manifestation in the connection with reality for Tusi Tamasese, Clarissa Campolina e Helvécio Marins Jr., Mattias Gustafsson, José Luis Torres Leiva, Mati Diop, Ross McElwee, Pippo Delbono, Jonathan Demme e Andrew Kötting;
– making cinema with documents and exclusive footages for Yervant Gianikian e Angela Ricci – Lucchi, James Franco, Heinz Emigholz, Oscar Perez e Marc Ribot, Felice D'Agostino e Arturo Lavorato, Norbert Pfaffenbichler, Yuri Leiderman/Andrey Silvestrov e Müller/Girardet;
– martial art for Xu Haofeng, imaginary backstage as in theatres in Wim Vandekeybus, the horror tale by Marina de Van, the metaphysical suggested by Charles Yi Yong Lim, Mirai Mizue, and the animation and 3D by Isamu Hirabayashi e Yves Netzhammer;
– cinema and literature for Gabriel Abrantes e Daniel Schmidt, Mauro Andrizzi, Joseph Dabernig, Edgardo Cozarinsky, Wattanapume Laisuwanchai e Amit Dutta;
– documentaries by Romuald Karmakar, Yolande Zauberman, Simon Pummell, Michael Glawogger, Ben Russell e Ben Rivers.
Here the list:
ORIZZONTI
Starting movie
 
 
 
 
Amir NADERI————————————————–
Cut
Hidetoshi Nishijima Takako TokiwaTakashi Sasano

Denden

Japan
 131'
Yves CAUMON
L'Oiseau
Sandrine KiberlainClément Sibony

Bruno Todeschini

Serge Riaboukine

France
   93'
Amiel COURTIN-WILSON
Hail
Daniel JonesLeanne Letch

Dario Ettia

Australia
 104'
Edgardo COZARINSKY
Nocturnos
Esteban Lamothe Marta LubosLeticia  Mazur

Luis Ortega

Argentina
63'
Pippo DELBONO
Amore carne
Pippo DelbonoIrène Jacob

Marisa Berenson

Sophie Calle

ItalySwissland
   75'
Jonathan DEMME
I'm Carolyn Parker: the Good, the Mad and the Beautiful
(doc)
Usa
   91'
James FRANCO
Sal
Val LaurenJames Franco

Jim Parrack

Usa
103'
Michael GLAWOGGER
Whores' Glory
(doc)
AustriaGermany
 119'
Romuald KARMAKAR
Die Herde des Herrn 
(doc)
Germany
90'
KIM Kyungmook
Jultak dongshi(Stateless Things)

 

Paul LeeSaebyuk Kim

Hyungkook Lim

Hyunjoon Yeom

South Korea
115'
Helvécio MARINS JR.Clarissa CAMPOLINA
Girimunho(Swirl)
Maria Sebastiana Martins AlvaroMaria da Conceição Gomes de Moura
BrasileSpain

Germany

90'
Ross McELWEE
Photographic Memory 

 

(doc)
Usa
84'
Nicolas PROVOST
L'Envahisseur
Issaka SawadogoStefania Rocca

Serge Riaboukine

Dieudonne Kabongo

Belgium
   95'
Simon PUMMELL
Shock Head Soul 
Hugo KoolschijnAnniek Pfeifer  

Thom Hoffman  

Jochum ten Haaf

Great Britain
  86'
Ben RIVERS
Two Years at Sea 
Jake Williams
Great Britain
88'
Gurvinder SINGH
Anhey ghorhey da daan(Aims of the Blind Horse)

 

Mal SinghSamuel John

Serbjeet Kaur Dharminder Kaur

India
 112'
Tusi TAMASESE
O le tulafale(The Orator)

 

Fa'afiaula SagoteTausili Pushparaj

Salamasna Mataria

Ioata Tanielu

Samoa
 110'
Rirkrit TIRAVANIJA
Lung Neaw Visits His Neighbours 
(doc)Lung Neaw
ThailandiaMessico
 149'
José Luis TORRES LEIVA
Verano 

 

Julieta Figueroa  Francisco OssaRosario Blefari

Ignacio Aguero

Cile
93'
Shinya TSUKAMOTO
Kotoko
CoccoShinya Tsukamoto
Japan
91'
Marina de VAN
Le Petit Poucet
Denis LavantAdrien de Van           

Rachel Arditi

Valérie Dashwood

France
82'
Teresa VILLAVERDE
Cisne(Swan)
Beatriz BatardaMiguel Nunes

Israel Pimenta

Sérgio Fernandes

Portugal
 104'
XU Haofeng
Wokou de zongji(The Sword Identity)

 

 

Yu ChenghuiSong Yang

Zhao Yuanyuan

Ma Jun

Cina
108'
Yolande ZAUBERMAN
Would You Have Sex with an Arab?
(doc)
France
85'
Orizzonti – shortmovies
Gabriel ABRANTESDaniel SCHMIDT
 Palácios de pena

(The Last Generation of Portugal)

 

Catarina Gaspar
Andreia Martins
Portugal
   59'
Ammar AL-BEIK
Hadinat al shams(The Sun's Incubator)
Sofia Shams al-Beik Myriam Jakiche al-BeikAmmar al-Beik
Siria
12'
Yuri ANCARANI
Piattaforma Luna
(doc)
Italy
24'
Mauro ANDRIZZIMarcus LINDEEN
Accidentes gloriosos
Cristina BanegasLorena Damonte
SwedenDenmark

Argentina

 58'
Josef DABERNIG
Hypercrisis
Wolfgang Dabernig
Alfons Egger
Austria
 17'
Felice D'AGOSTINOArturo LAVORATO
In attesa dell'avvento 
(doc)
Italy
35'
Mati DIOP
Snow Canon
Nilaya BalNour Moubarak

Alban Guyon

Chan Coïc

France
33'
Amit DUTTA
Sonchidi 
Nitin GoelGagan Singh Sethi
India
55'
Heinz EMIGHOLZ
Parabeton – Pier Luigi Nervi and Roman Concrete [work-in-progress] 
(doc)
Germany
25'
FLATFORM
Movimenti di un tempo impossibile 
 
Italy
8'
Yervant GIANIKIANAngela RICCI – LUCCHI
Notes sur nos voyages en Russie 1989 – 1990 
 
Italiy
15'
Christoph GIRARDETMatthias MÜLLER
Meteor
 
Germany
15'
Mattias GUSTAFSSON
Start 
Jesper Olsson
Sweden
23'
Isamu HIRABAYASHI
663114
(animation)
Japan
7'
Devin HORAN
Late and Deep
 
Norway
14'
Andrew KÖTTING
Louyre – This Our Still Life 
 
Great Britain
57'
Wattanapume LAISUWANCHAI
Passing Through the Night
Noppawan Laisuwanchai
Thailandia
13'
Mark LEWIS
Black Mirror at the National Gallery 
 
Canada
6'
Charles Yi Yong LIM
All the Lines Flow Out
 
Singapore
21'
Mirai MIZUE
Modern N° 2
(animation)
Japan
7'
Yves NETZHAMMER
Dialogical Abrasion
(animation)
Swissland
18'
Oscar PEREZMarc RIBOT
Hollywood Talkies
 
Spain
   52'
Axel PETERSEN
The Tracks of my Tears 2 
 
Sweden
12'
Norbert PFAFFENBICHLER
Conference
 
Austria
8'
Nicolas PROVOST
Moving Stories
 
Belgium
7'
Ben RUSSELL
River Rites 
 
Usa
10'
Fabio SCACCHIOLIVincenzo CORE
Miss Candace Hilligoss' Flickering Halo
 
Italy
13'
Orizzonti Events
 Eija-Liisa AHTILA
 The Annunciation

 

 Satu Mäkinen

Elise Laaksonen

Taru Ollila

Kati Outinen

Riina Myyryläinen

Elina Hurme

 Finland
 36'
Pietro MARCELLO
Il silenzio di Pelesjan 
(doc)
Italy
52'
Andrey SILVESTROVYuri LEIDERMAN
Birmingham Ornament
Alexandr Leiderman Yuri Leiderman Stas Podlirskiy  Vyacheslav Tyrin
Russia
68'
Wim VANDEKEYBUS
Monkey Sandwich 
Jerry KillickCarly Wijs

Davis Freeman

Belgium
84'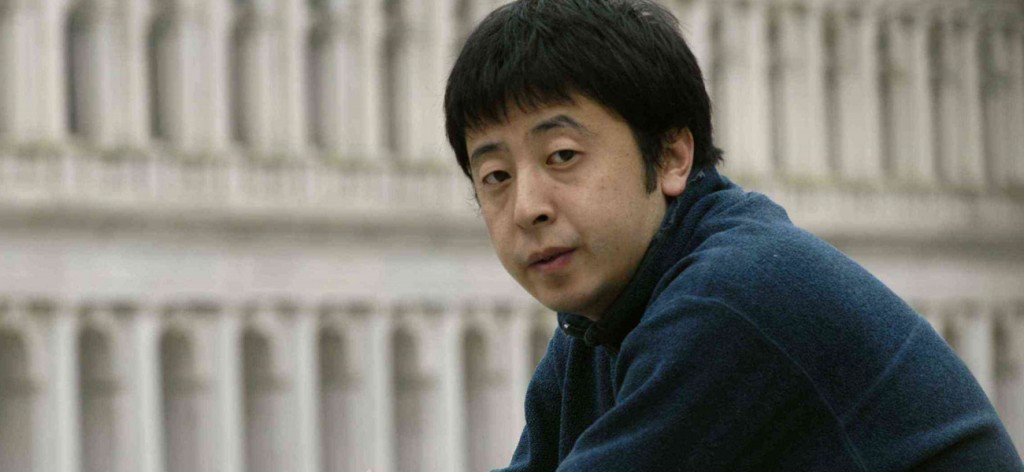 Related Images: