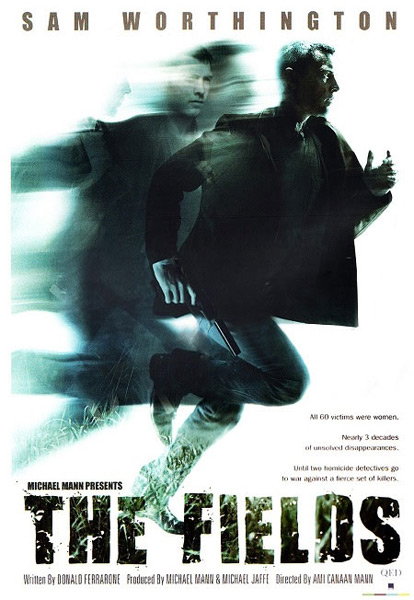 Last movie in competition at the Venice Film Festival 2011, "Texas Killing Fields" is inspired by true events, this tense and haunting thriller follows Detective Souder (Sam Worthington), a homicide detective in a small Texan town, and his partner, transplanted New York City cop Detective Heigh (Jeffrey Dean Morgan) as they track a sadistic serial killer dumping his victims' mutilated bodies in a nearby marsh locals call "The Killing Fields."
Though the swampland crime scenes are outside their jurisdiction, Detective Heigh is unable to turn his back on solving the gruesome murders. Despite his partner's warnings, he sets out to investigate the crimes. Before long, the killer changes the game and begins hunting the detectives, teasing them with possible clues at the crime scenes while always remaining one step ahead. When familiar local girl Anne (Chloë Grace Moretz) goes missing, the detectives find themselves racing against time to catch the killer and save the young girl's life.
Directed by Ami Canaan Mann, Produced by Michael Mann and Michael Jaffe, Texas Killing Fields also stars Jessica Chastain (Tree of Life, The Help), Jason Clarke (Public Enemies, FOX's "Chicago Code") and Stephen Graham (Pirates of the Caribbean: On Stranger Tides, HBO's "Boardwalk Empire"). Executive Producers Bill Block, Paul Hanson, Justin Thompson, Anthony J.A Bryan, Jr., Ethan Smith, John Friedberg and Michael Ohoven, with music by Dickon Hinchliffe.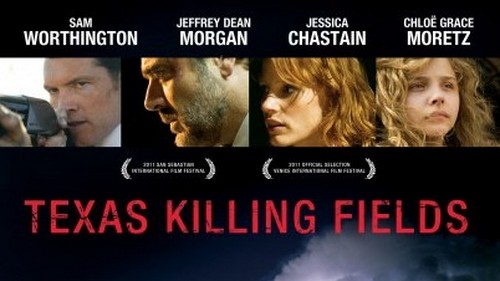 While working on assignment for the DEA, Don Ferrarone was sent to Texas City, Texas to form a task force addressing trafficking issues. While there working with local law enforcement, Don began to hear about the phenomenon of crime locals called The Texas Killing Fields—several areas of land running along the I-45 just outside Texas City limits where, since 1969, over fifty bodies of sexual assault murder victims have been dumped. Having never heard of these crimes, Don became curious and began asking questions. Everyone he spoke to directed him to two Texas City PD Detectives who'd worked several of the Texas Killing Fields' cases, Brian Goetschius and Mike Land.
The three men became close. They still are close. And a shared interest in the unsolved crimes of the Texas Killing Fields led Don Ferrarone into a multitude of case histories, meeting victims' families, meeting survivors, an understanding of the peculiarities of The Killing Fields as well as the methodologically oppositional, but shared core values, of the two detectives themselves.
In 2000, Don Ferrarone had retired from the DEA and was interested in pursuing writing. Having worked with Michael Mann on several earlier projects, dating back to 1990's Emmy-winning mini-series "Drug Wars: The Camarena Story," Michael commissioned Don to write the screenplay 'Texas Killing Fields' which, some ten years later, was shot in May 2010.

Director Ami Canaan Mann stated: "On the outskirts of a small town called Texas City, thirty minutes south of Houston, the bodies of just under sixty murder victims have been found. Some women, some girls. Some prostitutes. Some schoolchildren. All victims of different killers.
In the stacks of preliminary research that came with Don Ferrarone's brilliant screenplay, I found a map attached to a local newspaper article. It showed the faces of the victims near where their bodies were found. Seventies Marsha Brady straight hair, eighties bangs, nineties streaks. Decades of girls waking up on the mornings of their last days, doing their makeup and hair, never knowing that the images they saw in the mirror would remain on a victims map I'd be staring at years later. Many of the photos are school photos. Eyes looking directly at the camera the way we're told to smile during 'picture day.' Arranged as they are on that map, they're a tapestry of beautiful ghosts, their eyes look right through you, asking for voice. And it is this reality, I believe, that pushed myself, cast and crew to try to tell this tough story in the most elegant way possible. How to tell their story? How to try to give voice to those whose voice has been taken?"

Is there something you respect about or feel empathy for in regards to the people portrayed in this film?

Absolutely. I respect and feel deep empathy for all the characters. None of us are all bad or all good. In life, every day, we all make choices because we believe they are the right choices to make. So, the question becomes: why do certain people make the choices they do? How do they get there? What are their criteria? My sense is that asking those questions can make for interesting storytelling.
Landscape plays a large role in Texas Killing Fields. How did you use that to help tell the story?
The actual Killing Fields are large tracks of land just outside Texas City where the bodies have been found and which are known collectively as the Texas Killing Fields. One of the things that struck me when we went to some of the crime scenes was that most of them were within view of a row of refineries and just a few miles out of town. So there was something about the crime scenes that felt like a haunted house to me – a frightening place just down the road from the familiar. Strange things happen there. We don't know why. We're curious, we're also terrified.
When my sister, Aran Reo Mann, the Production Designer, and I began initial location scouting in Louisiana, we came across these vast areas marked by strange, skeletal trees. They were beautiful and haunting. We were told they were the remains of what used to be dense forest, but the rising seawater caused by global warming had allowed salt water to permeate into the ground water and slowly kill the forests off. Only the skeletal trees remained. The trees struck me as being both beautiful and tragic. They became the signature visual image of the Killing Fields.
Who were your inspirations in filmmaking? How did they help inspire you in making this film?
The most inspirational elements were the real events that inspired Don's story; the victims, the town, the perpetrators and detectives themselves. We were all inspired, I believe, by the story of two very different men and a girl who draws them in. And the chance that perhaps, in even a modest way, the chance to help give voice to those from whom voice had been taken.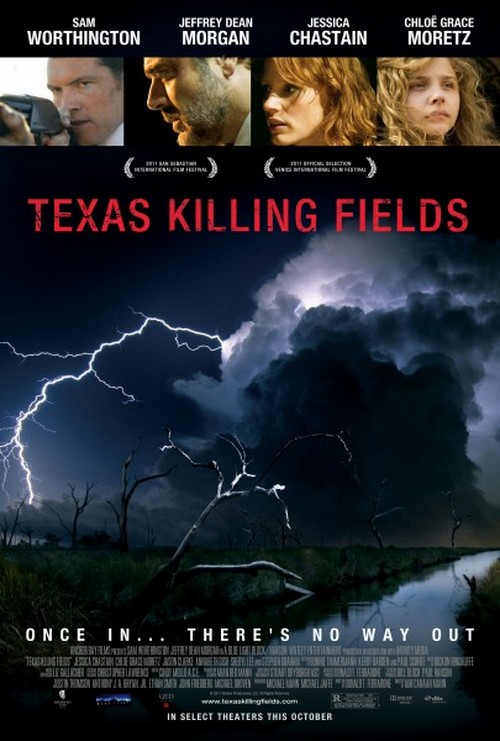 by Ilaria Rebecchi