by Chiara Spagnoli Gabardi
Academy Award director, Chuck Workman, (for 1997's short film "Precious Images"), has presented his latest documentary at SoHo House in New York.
The title of his film, What Is Cinema?, echoes the publication of one of the founders of Cahiers du Cinéma, André Bazin, that has the same name, and is considered the gold standard in the field of film criticism.
Workman's movie sows his command of cinematic language, by creating an enthralling and magical visual essay out of clips, from films that pushed the boundaries of the art form. Chuck, weaves in exclusive interviews with outstanding filmmakers like Jonas Mekas, David Lynch, Michael Moore, along with archival accounts by film masters such as Alfred Hitchcock, Robert Bresson and Akira Kurosawa.
The film was appraised in prestigious film festivals, such as the one in Toronto and DOC NYC, and was recently brought by Mary Magdalene Serra – one of the creators of Film-Makers Cooperative – to the exclusive private members' club and hotel in Manhattan's Meatpacking District, SoHo House; where the old-fashioned screening-room enhanced the magic of Chuck Workman's What Is Cinema?
The film-maker created an exquisite, touching and sophisticated tribute to all the milestones of the motion pictures. His knowledge in the field is abounding, since for the past twenty years, Workman edited montages for the Academy Awards broadcast, including the In Memoriam segment. Nevertheless he strongly believes that the true art of cinema often clashes with mainstream entertainment. And when you see the way he assembles the footage of majestic movie gems of the past, you couldn't but agree with him: there needs to be a mastery of cinematic form to be able to call art those images that glide on the silver screen.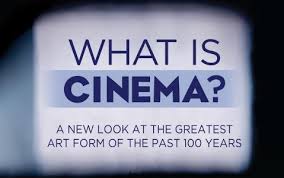 Related Images: